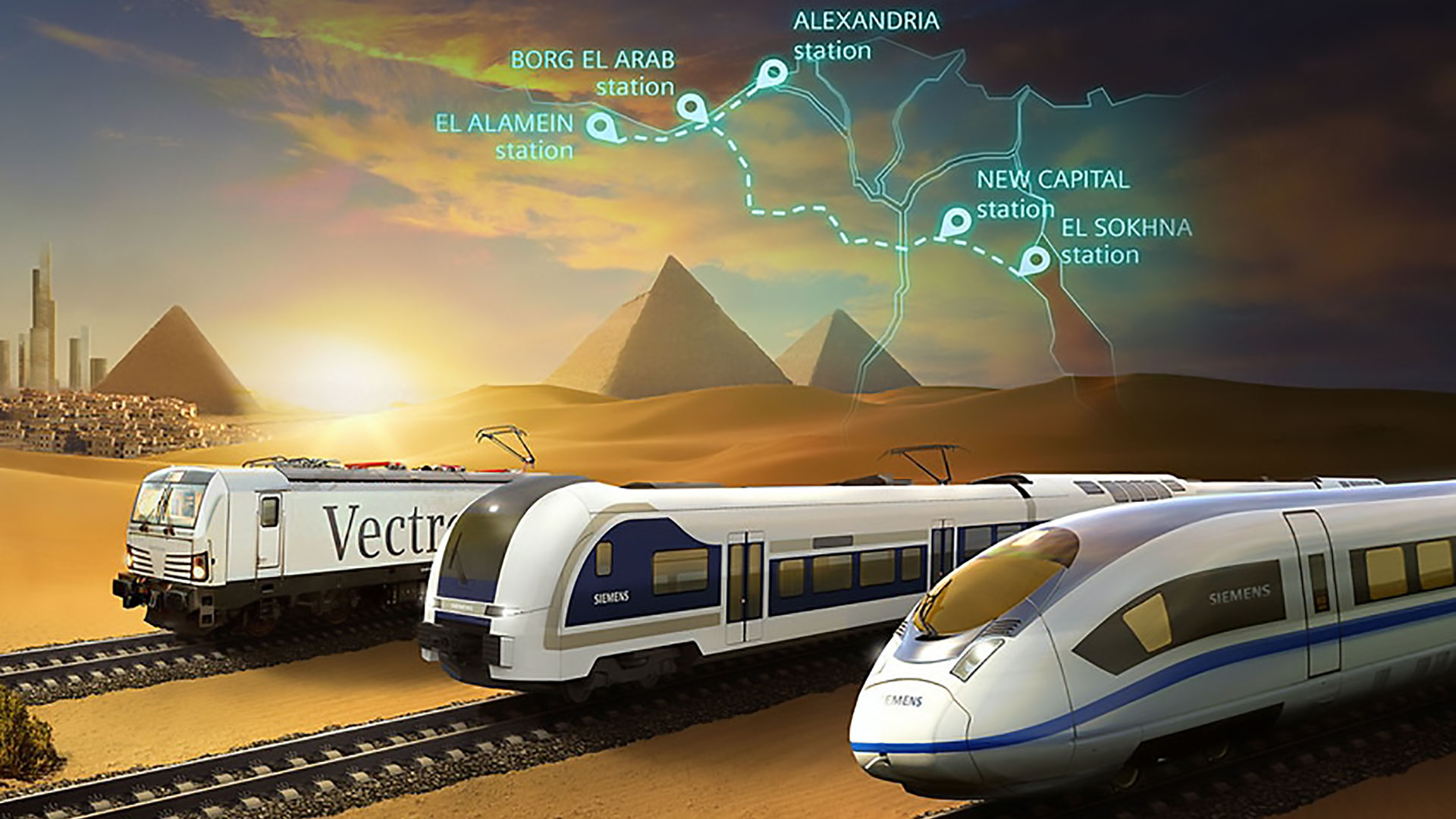 On 14th January, the Egyptian Prime Minister, Mostafa Madbouly, signed an agreement in Cairo with Germany's Siemens and Egypt's Orascom and Arab Contractors for the construction of the country's first high-speed rail network. The project consists of a network of four lines with a total of 1,750 km, for trains travelling at a maximum speed of 250 km/h. The total cost of the project will be 19 billion euros ($23 billion) to both build and maintain.
The first 460km section of the network will link Ain Sokhna, on the Gulf of Suez in the east, to El Alamein on the Mediterranean coast in the west. It will pass through the New Administrative Capital, Cairo, Giza, the city of 6th of October and Alexandria. This first line is scheduled to start operating in 2023. The second line will link the main Red Sea port with Alexandria, and with the port of Gargoub in the governorate of Matru. The third will connect Hurghada and Safaga with Qena and Luxor. The last section will link the city of 6th of October with Luxor and Aswan.
This is certainly good news for tourism, although the new lines will carry goods as well as tourists. The aim is to connect the country's industrial districts with its main ports, to bring the most important tourist destinations closer to visitors with a fast and safe means of transport and, finally, to establish better rail links with neighbouring countries.
Egypt was the first country in Africa and the Middle East to have a railway system, as early as 1850. However, the continent's first high-speed train was built in Morocco and started running in 2018 between Tangiers and Casablanca. With it, the journey between these two cities was reduced from four to just over two hours. The new Egyptian high-speed lines will help the country's development, and will be responsible for the creation of some 15,000 jobs, 2,000 of them permanent.