FUN BOX
A space for entertainment and fun in which the little ones will spend time full of meaning
FUN BOX
A space for entertainment and fun in which the little ones will spend time full of meaning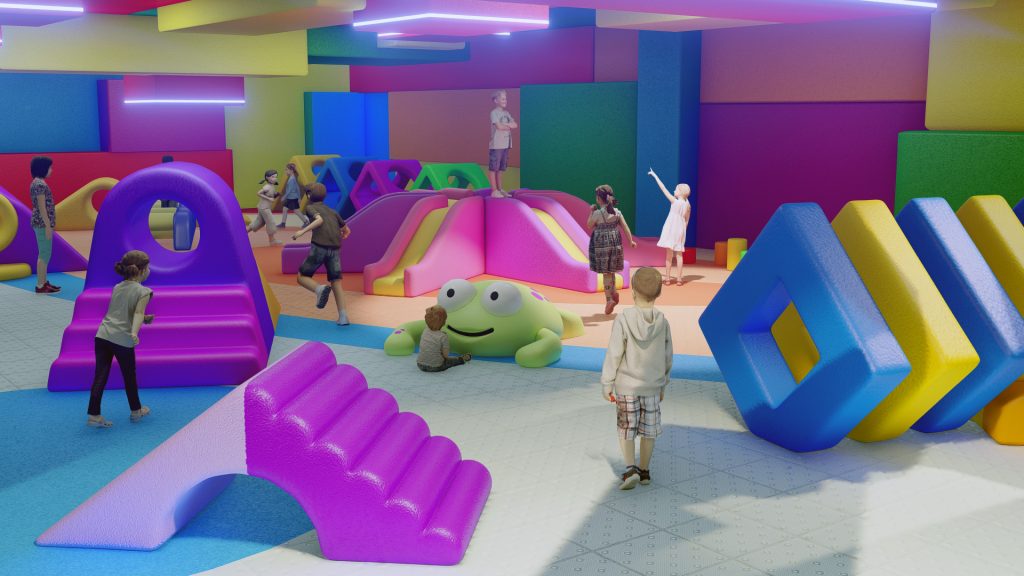 Introducing FunBox, a new attraction concept for kids, a space designed especially for areas with high pedestrian traffic, whether they are promenades, squares or places of special interest. A space for entertainment and fun in which the little ones will spend time full of meaning. Meanwhile, parents can enjoy their well-deserved free time, confident that their kids are in a safe and controlled, yet exciting and unique place.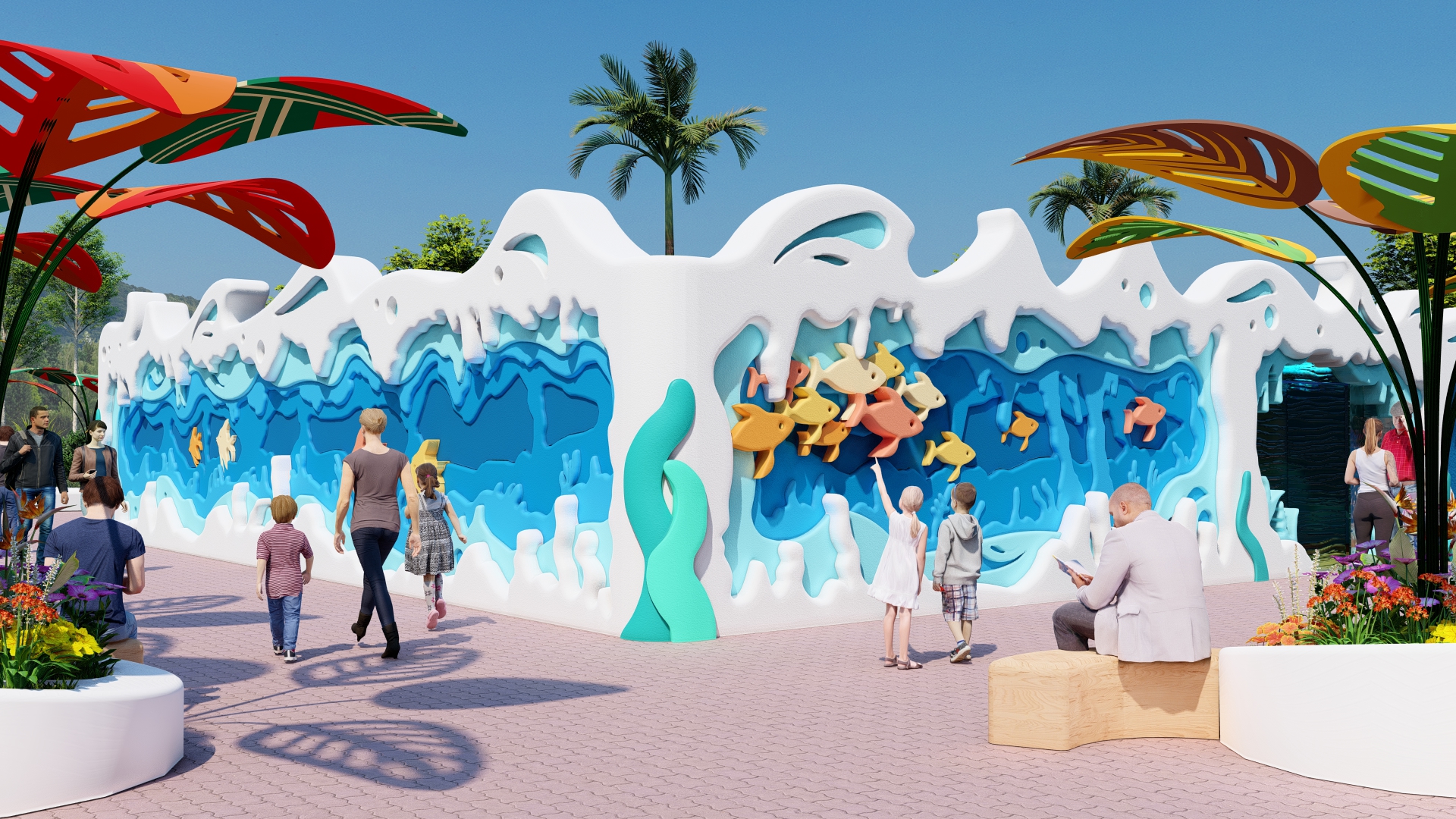 FunBox is a modular and customizable enclosure of between 300 and 600 m2, with striking and spectacular exterior facades and interiors that invite children to imagine fantastic adventures. Those who pass by, day or night, will not resist the desire to discover the imaginary worlds promised by its designs, its different themes, lights and colors, so they will drag their parents inside. Here are some of those imaginary worlds:
Under the Sea,

a dazzling underwater adventure.

Honey Hive

, to buzz like bees in honey.

Enchanted Forest

, a forest of fantasy and wonder.

The Pyramid

, to discover and imagine mysteries of Ancient Egypt.

The Castle

, the classic block game, on a monumental scale.
But there are many, infinite possibilities!
At FunBox, children will find fun fixed elements and entertaining circuits to play, face challenges and develop their psychomotor skills. These elements can be combined with water or with the projection of virtual games on walls and floors. There is a wide variety of customizable interactive screens for the virtual games available, which also encourage physical activity in children.
At the same time, FunBox can offer merchandising and other products for sale, such as refreshments, ice cream, drinks and souvenirs. Moreover, the theming can be adapted to the imagery of well-known brands, so that it becomes a commercial showcase to launch or support marketing campaigns. Its modular design allows for quick assembly and disassembly, either to respond to seasonal changes or to relocate the attraction. Thus, FunBox can be easily adapted to the changes and needs of the market.
The technical equipment for lighting, sound, ventilation and CCTV is housed in a specially designed module. The overall concept of FunBox reduces operating costs to a minimum, making it very simple and economical to operate. The interiors, prefabricated with easy-to-sanitize materials, provide a safe play environment.
FunBox will become a landmark in any environment, an attraction that will be talked about by residents and visitors alike and which will become viral on social networks. Families will appreciate having a play space where the little ones can unload their energy, while enjoying some quiet time for themselves.
FunBox will welcome them safely for 2 or 3 hours. When the parents come to pick them up, the kids won't want to leave the place of their dreams. And, of course, they will want to come back.