RESIDENTIAL PARKS
New concept of construction and promotion for quality of life
PARQUES RESIDENCIALES
Una oferta de servicios para la mejor calidad de vida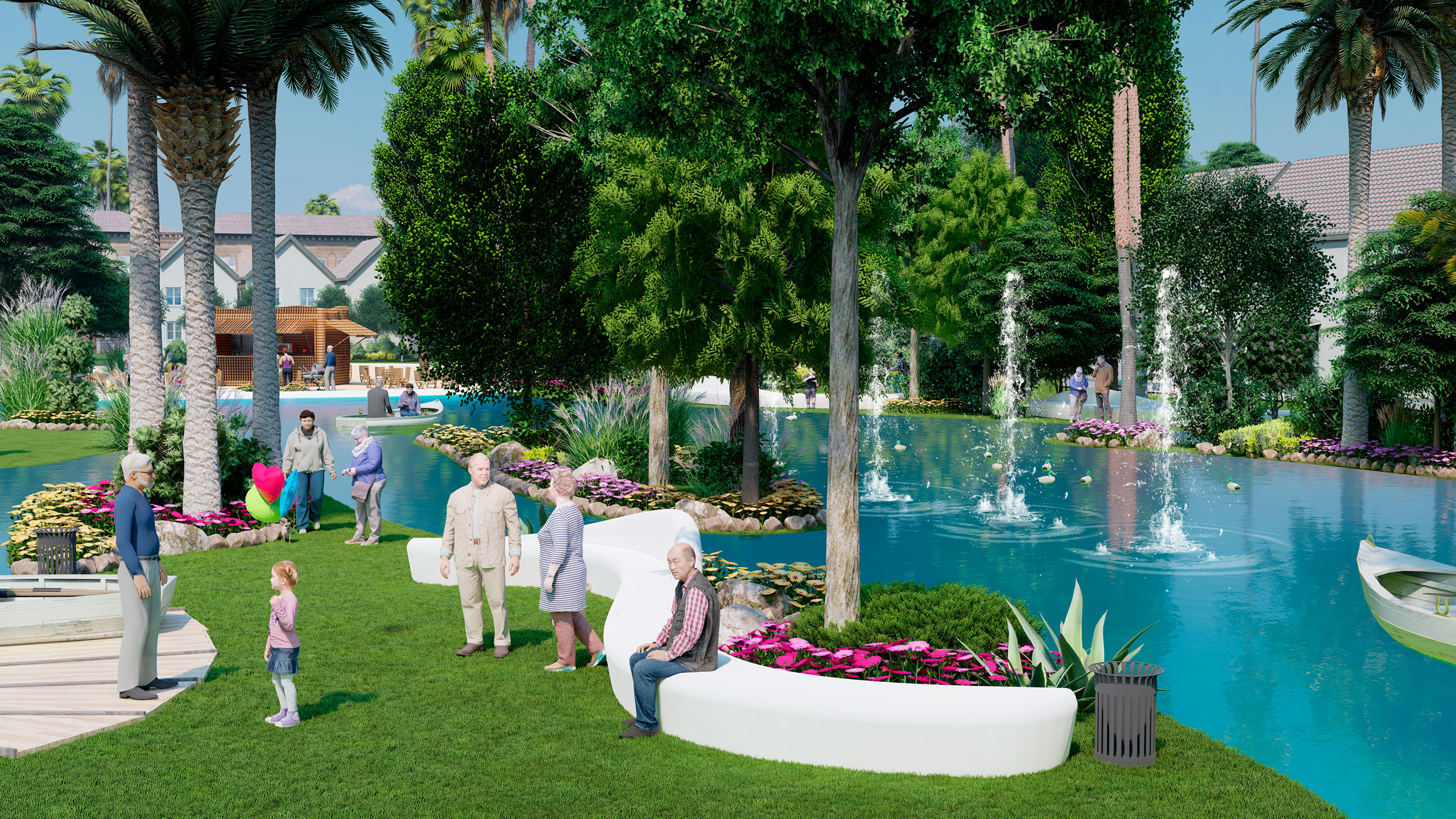 We're sharing with builders and developers a new concept for the integral development of residential complexes aimed at the senior sectors of the population: Residential Parks.
With the characteristics of an ideal home and the attractions of a holiday destination, the Residential Parks combine an offer of services suited to the tastes and needs of the elderly. In this way, they fulfil their main purpose: to offer this target group, plentiful in modern societies, a better quality of life.
Attractive environments for those seeking active and healthy ageing
Our proposal for Residential Parks for developers and constructors takes into account the point of view of service providers and caregivers, whose work takes place in direct interaction with people in the community.
In this way, they become environments that promote and facilitate active and healthy ageing and therefore become attractive to the final target audience.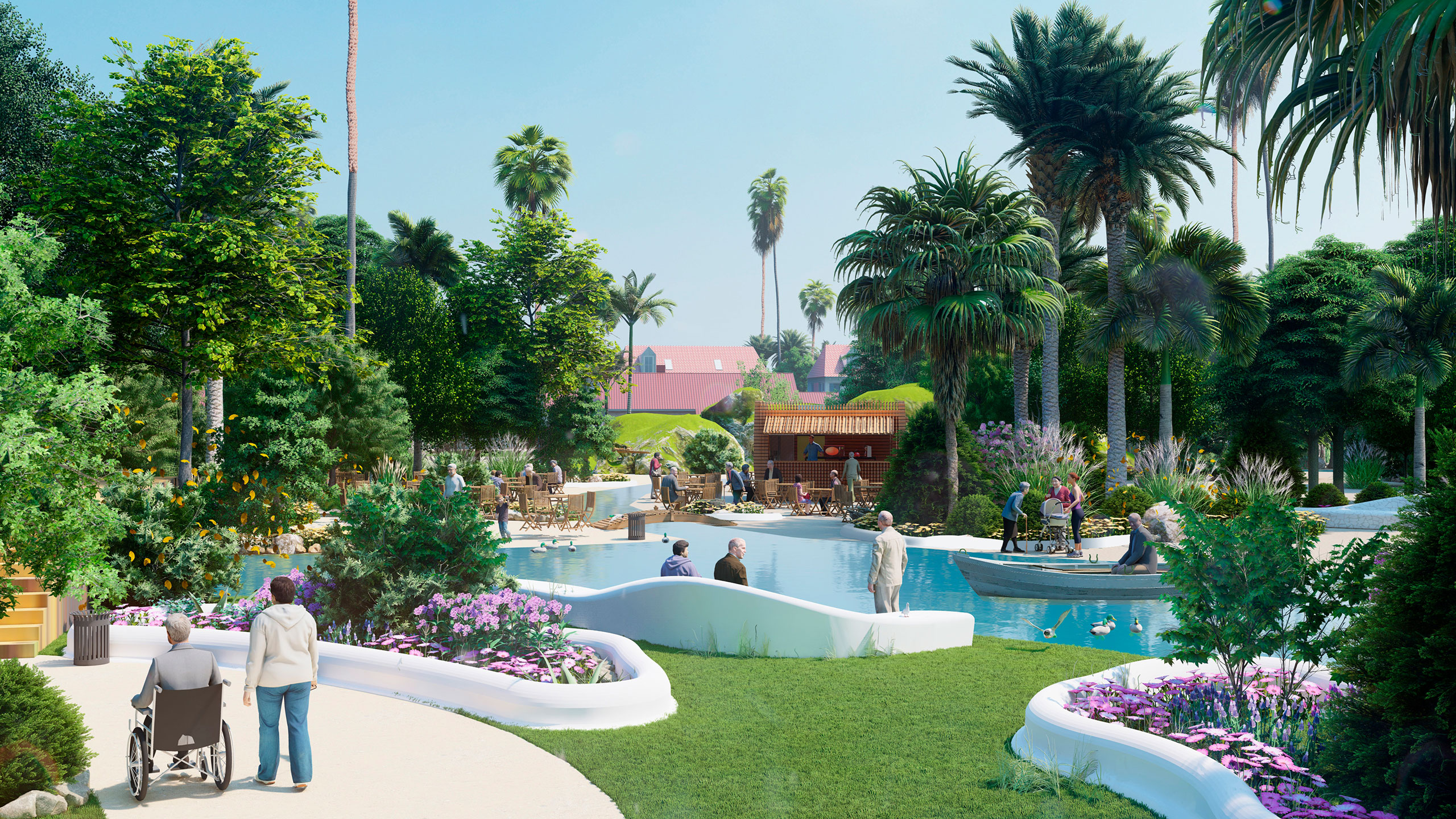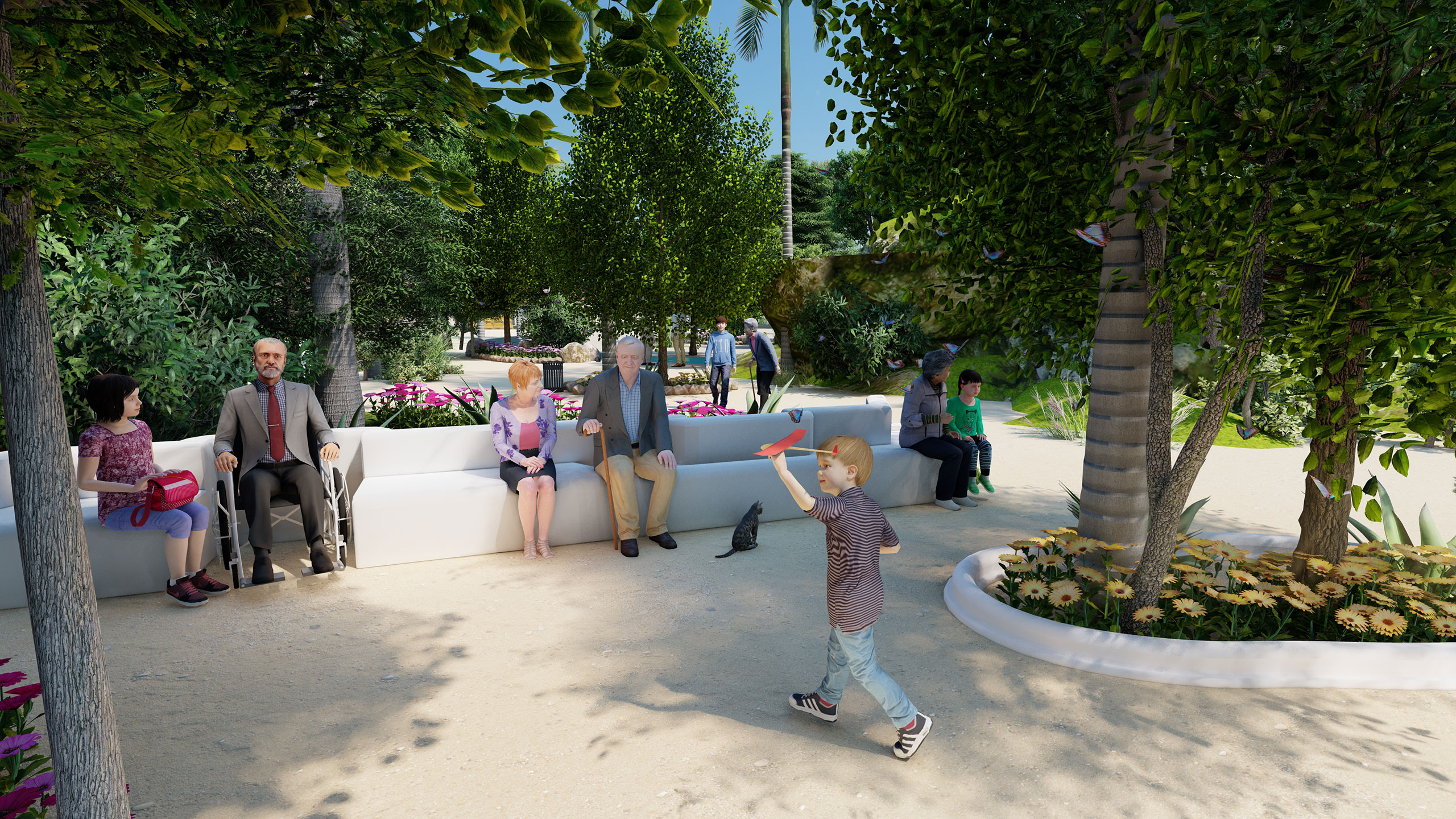 A balance of pedestrianised neighbourhoods around a central plaza
Developers and builders will find in these Residential Parks several carefully and beautifully designed neighbourhoods, in which carefully conceived homes are distributed appealingly for the elderly. A design that strikes a balance between spacious villas, townhouses full of amenities and modern flats.
These neighbourhoods radiate out from a town centre or village square. It is the heart of the community, where the main activities and services are concentrated, such as a fitness and rehabilitation centre, shops, a pharmacy, a restaurant and café, and so on. All with a pedestrianised urbanism that creates a peaceful atmosphere, in which people will love strolling about.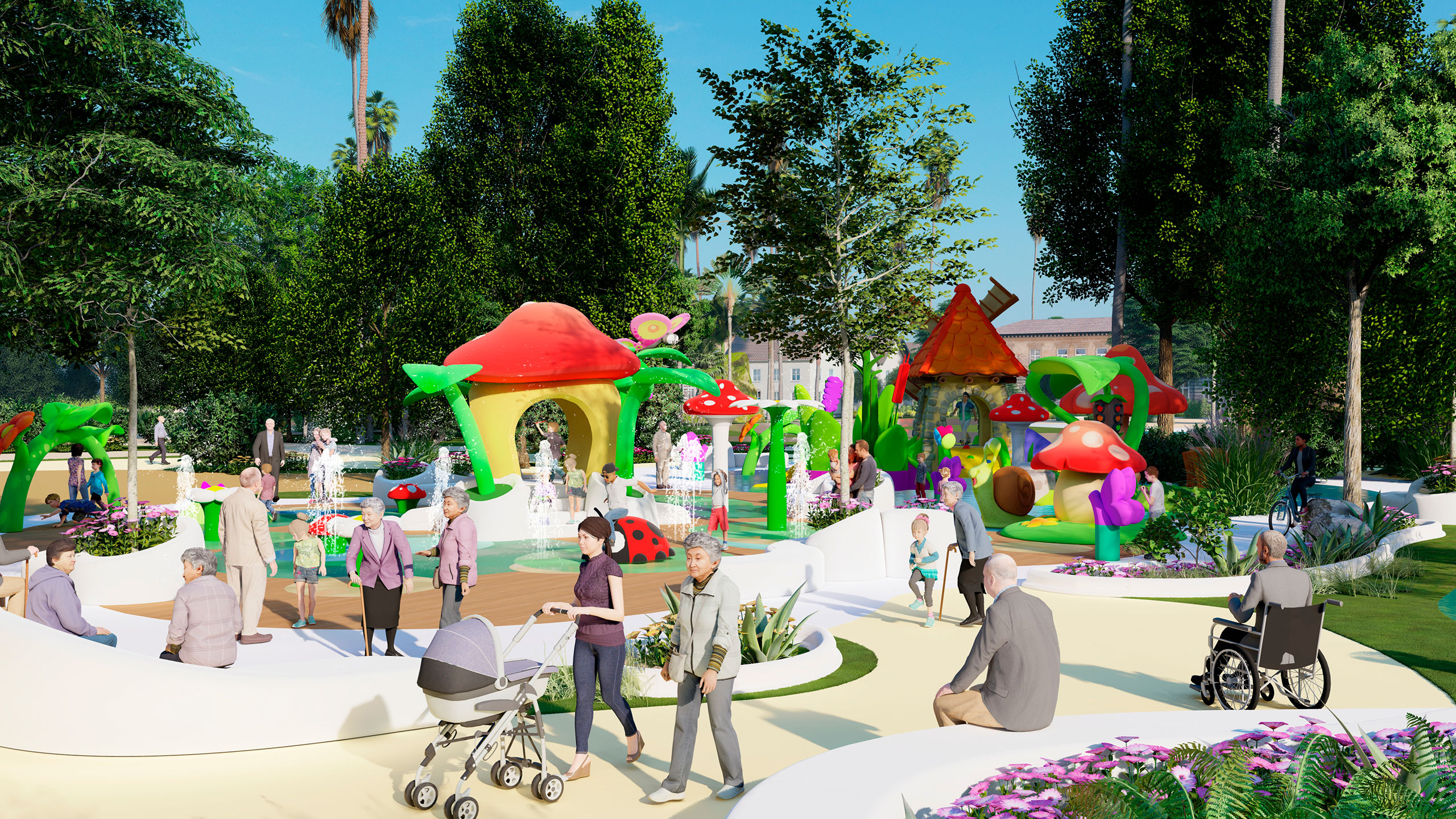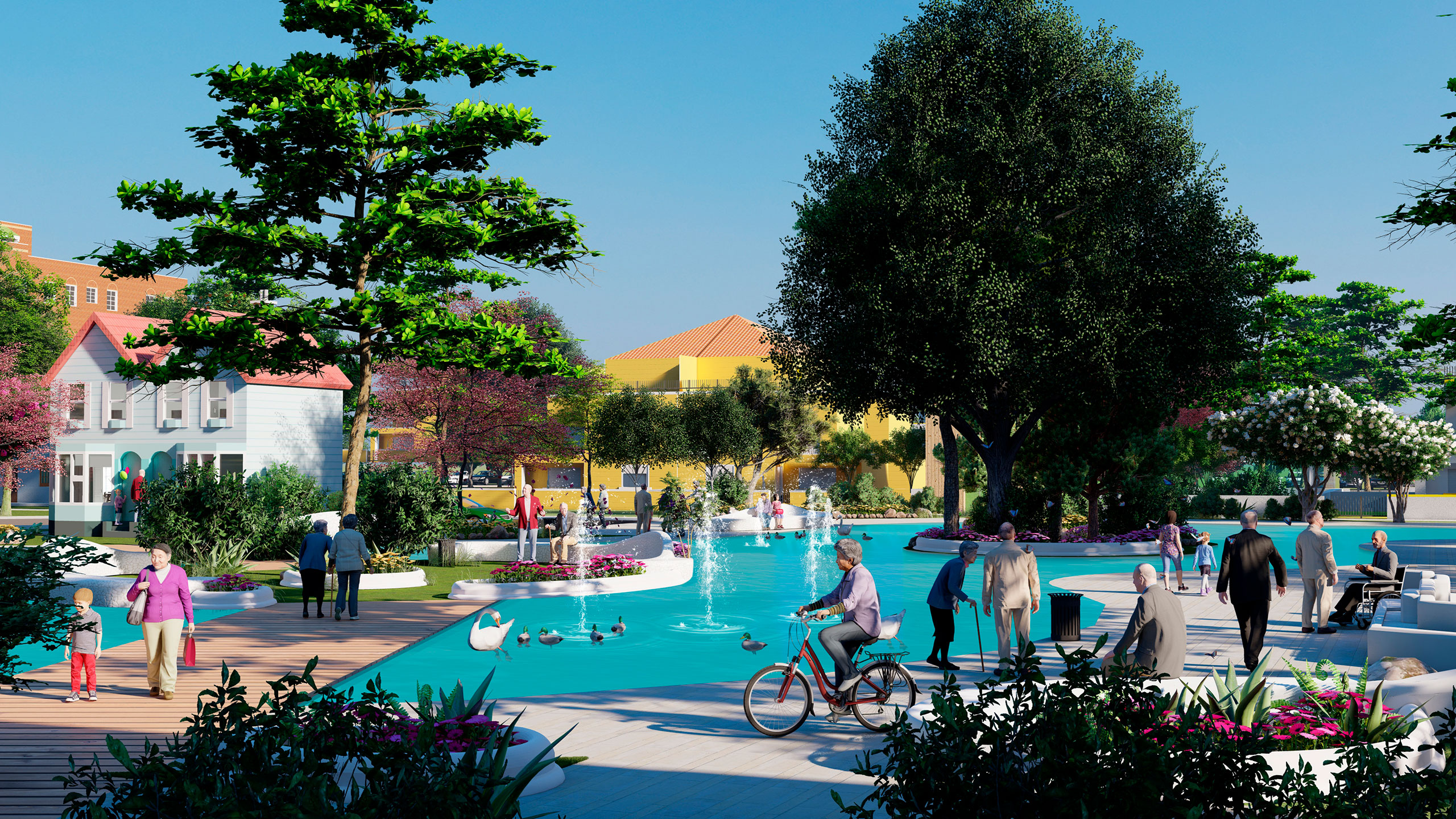 An environment conceived as an extension of one's own home
Housing is an essential element for the quality of life in the elderly: this is the principle, from Amusement Logic's point of view, which shapes the Residential Parks. In their design, both in terms of equipment and services, we study in detail factors such as accessibility, adaptation, usability and other characteristics of the housing environment.
After all, this environment or anteroom of the home, which makes up the neighbourhood, is nothing more than an extension of itself. Therefore, these are places of great importance for the daily lives of adults and the elderly.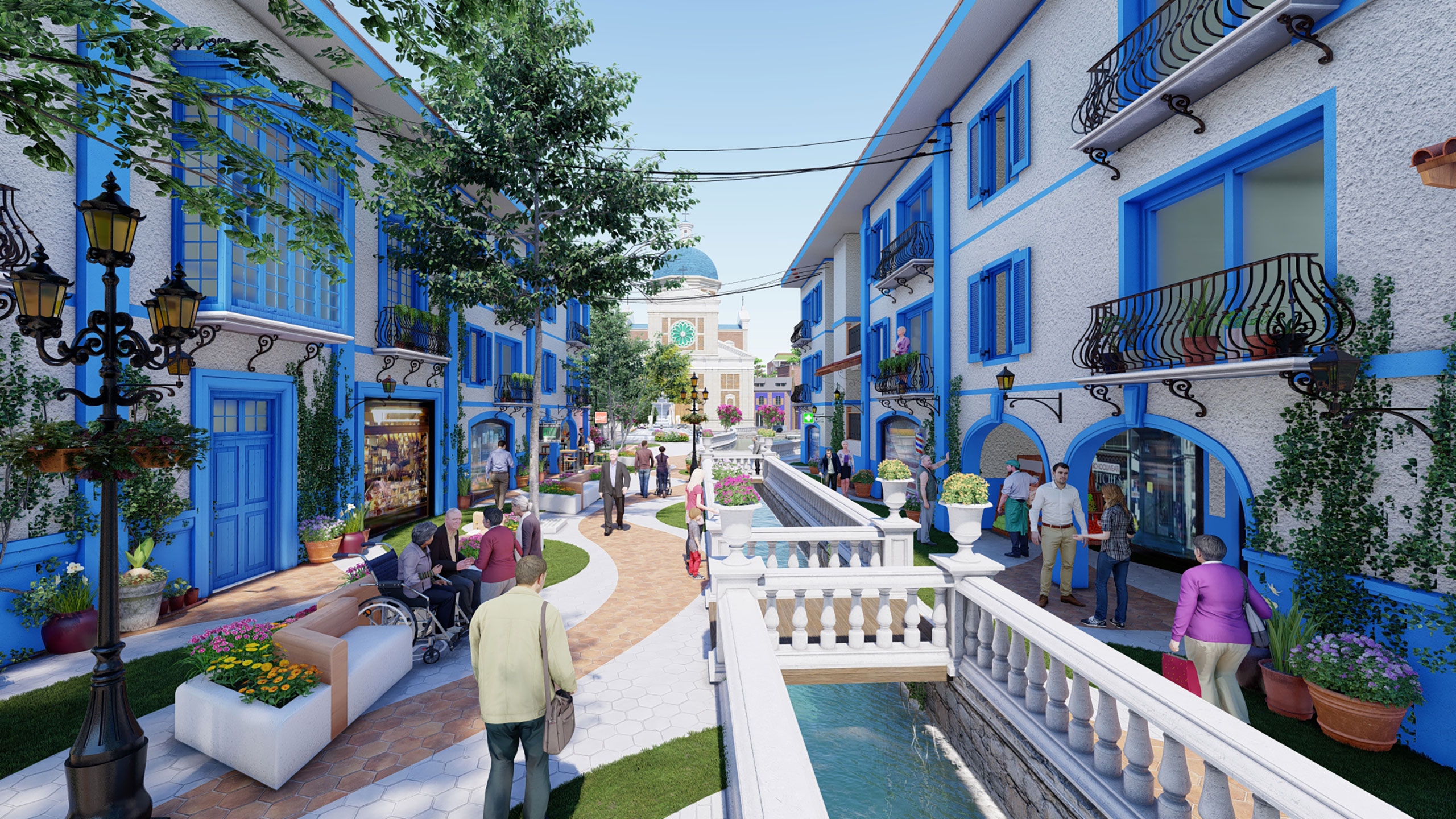 Comprehensive, flexible and accessible facilities for all residents
Our perspective of the Residential Parks is materialised in varied, flexible and comprehensive facilities, fully suited to the accessibility requirements of their mature residents, regardless of their physical abilities.
Moreover, they are located in such a way that they are easily accessible to everyone. These urban elements consist of benches, pavements, adapted paths, litter bins, lampposts, planters, trees and tree surrounds, fences, tables, pergolas, etc.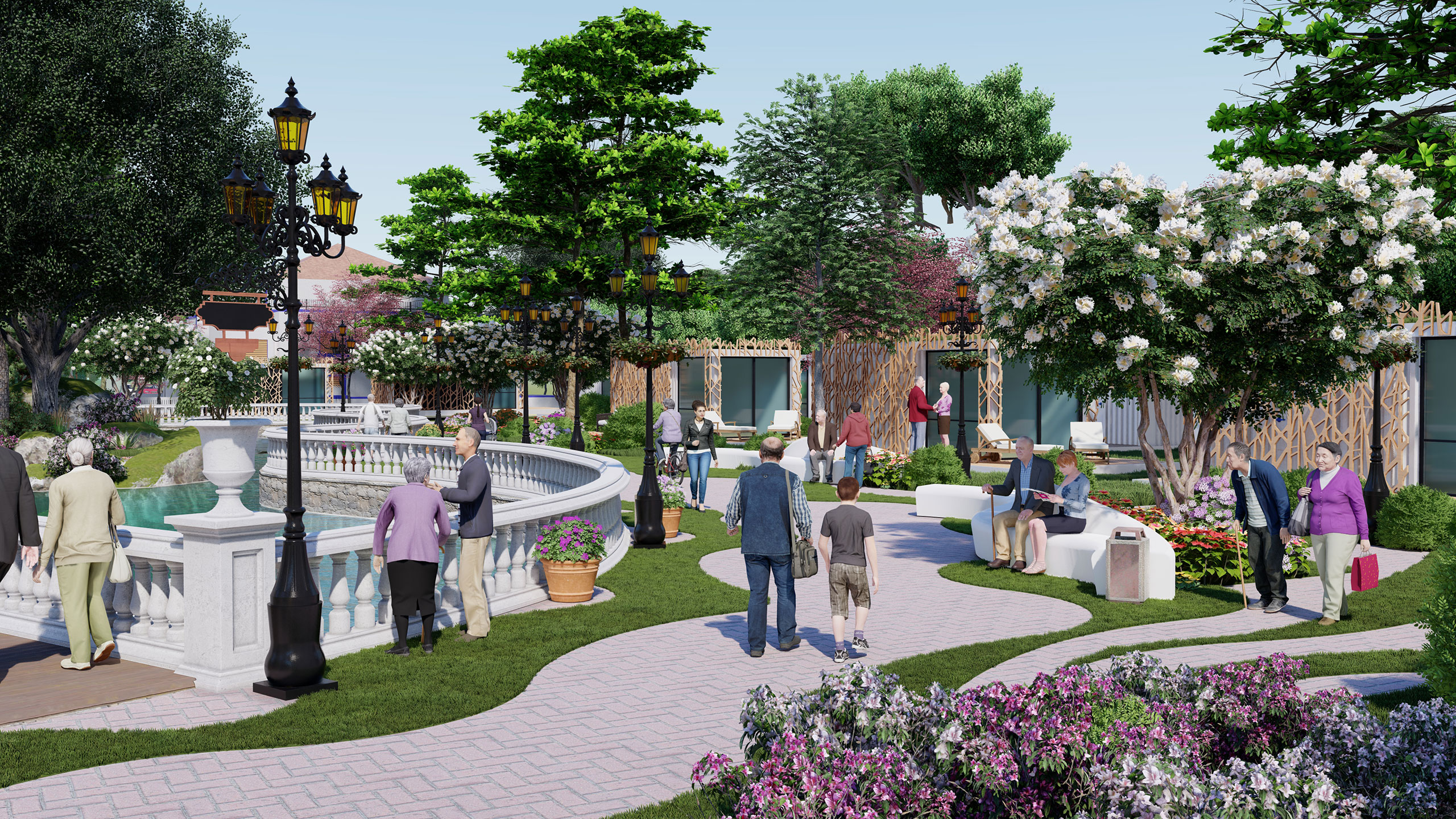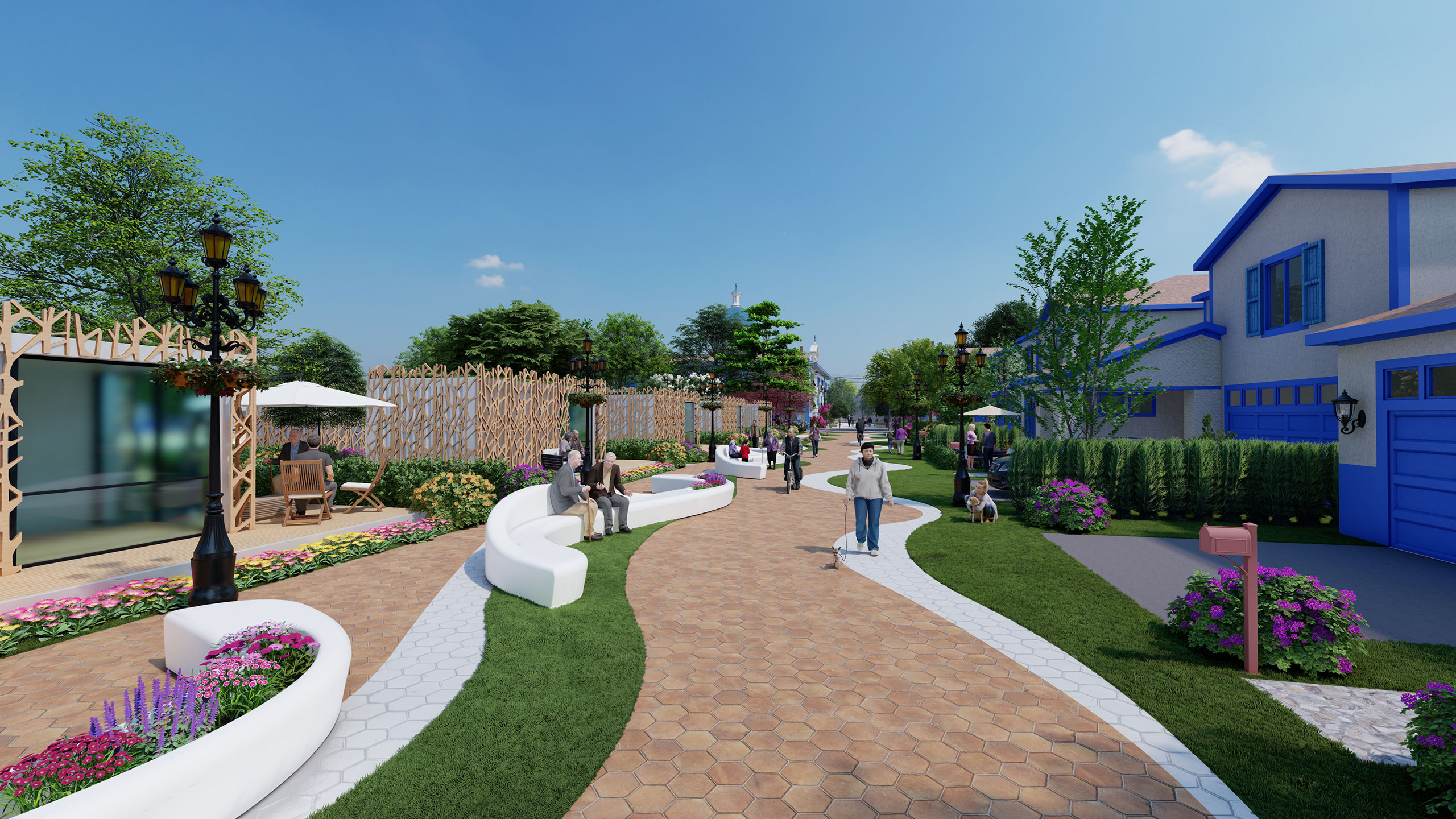 The following equipment will also be essential:
Exterior facilities for physical exercise.

Water fountains.

Sand-covered areas and children's playgrounds.
Outdoor courts for playing petanque.

Loading and parking zones for individual mobility vehicles.
Our Residential Parks, conceived with these guidelines and these fundamentals as comprehensive projects for investment by builders and developers all over the world, become peaceful centres of community life. In them, the large target public that populates noisy cities will find a quality, active and healthy way of life and a comprehensive offer of dedicated services.
For further information, please contact us.