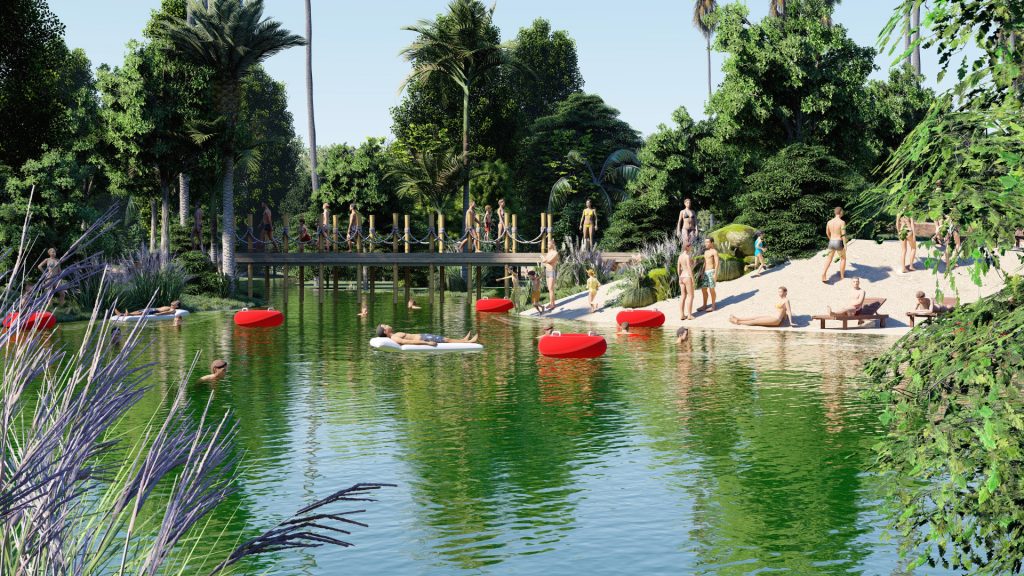 Introducing the first water park built on the basis of an artificial river: River Lagoons.
River Lagoons recreates nature and integrates the typical attractions of a water park, such as slides, children's games, swimming pools, lazy river, etc., into a surrounding river landscape. Here, users let themselves be carried peacefully on floats through the lush vegetation and the landscape of artificial rocks and waterfalls to the space of their choice, be it a playground or the gentle, relaxing slope of a beach.
The River Lagoons course moves from tranquil pools to narrower areas, where the water speed increases and there are rapids and small waves.
It has specific activity areas, with waterfalls, beaches, slides, etc., in addition to children's islands and shallow areas with interactive games. Everything to enjoy the water and nature just like in a real natural river, and at the same time opt for the entertainment offer of a water park.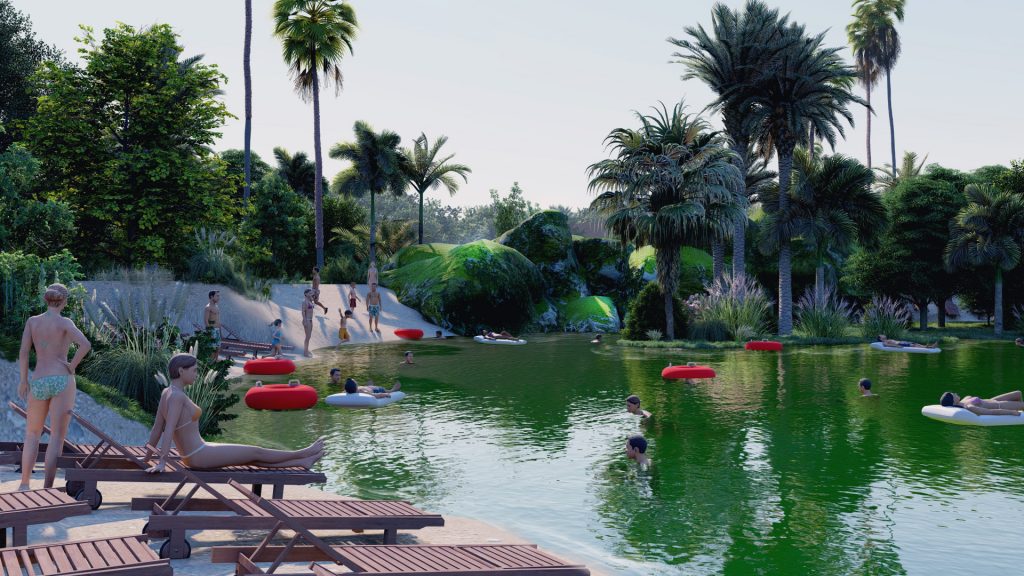 With areas for relaxation and recreation for adults, or fun for youngsters, or play and interaction for children, River Lagoons is not a traditional water park, but a new outdoor experience for everyone.