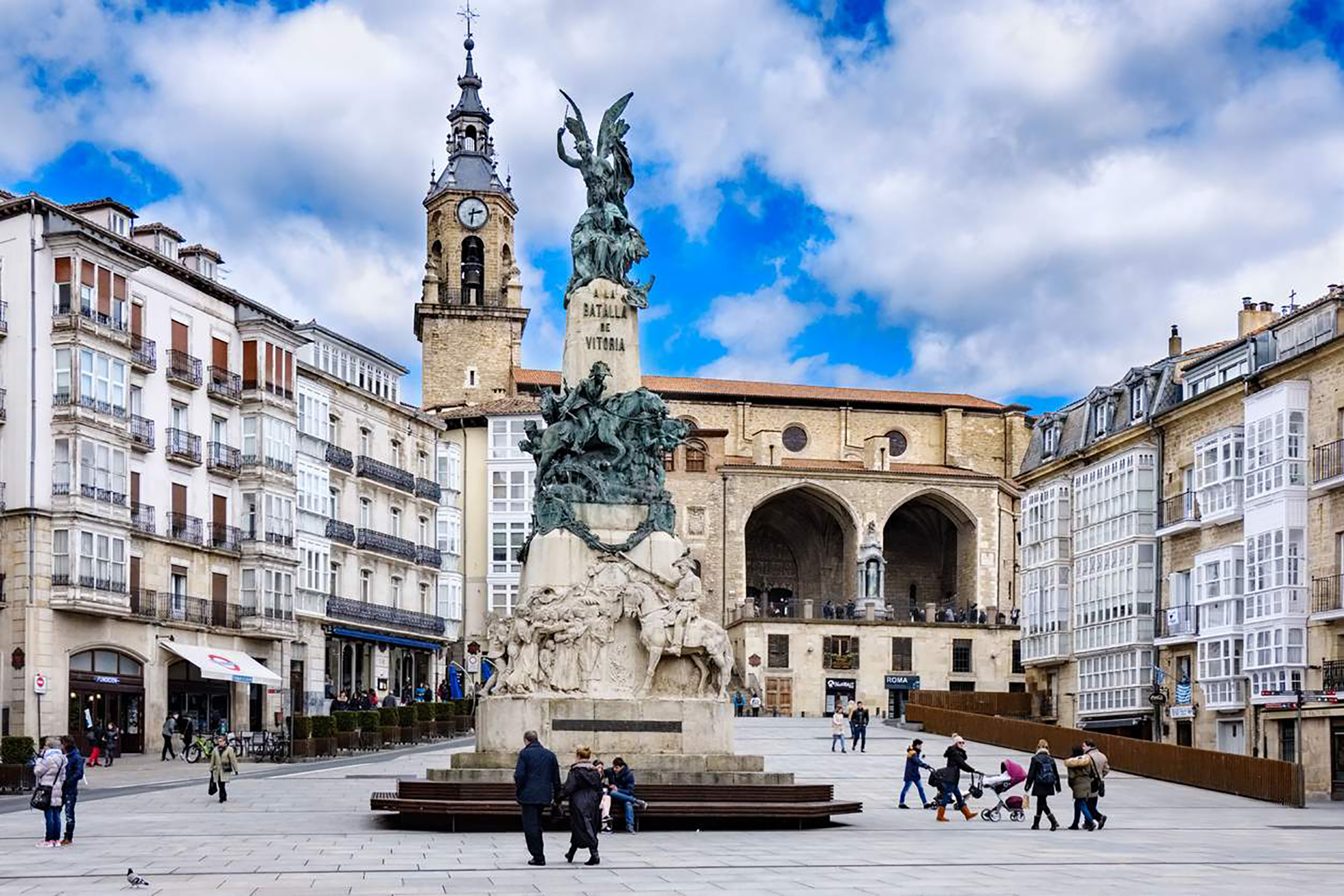 Once again, the capital of the Basque country once has reason to celebrate. In 2012, the European Commission already recognised it as the European Green Capital. Now, according to National Geographic's (NG) travel section, it's amongst the world's 25 best destinations in 2021. There are 8 reasons why the well-known international publication has awarded this title, in the category of Culture & History, to Vitoria-Gasteiz:
"For an unquestionably beautiful

historic centre

": NG highlights the Plaza de la Virgen Blanca and the "stately, arcaded agora" of the Plaza de España, as well as its monuments and traditional fiestas.

The second reason refers to the city's medieval area of the city, the

layout of concentric "almond-shaped" streets

, with its ancient wall and the Villa Suso Palace.

The Cathedral of Santa Maria, inspiration for Ken Follet's The Pillars of the Earth, is the third reason. And also the fact that it can be visited "with a hard hat on your head", while it is being restored, so that it reveals its most intimate secrets.

Also for the

offer of art

"under cover". NG refers to the Atrium museum of modern art, with works by Barceló, Dalí, Picasso, Equipo Crónica, Miró, Oteiza and many others.

For the art "on the walls",

urban art

that reaches as far as the medieval almond.

And for art "everywhere". The streets of all the city's neighbourhoods offer

contemporary art sculptures

and some interesting examples of

modern architecture

.

But also "for Jazz": every summer the city organizes a

world-famous festival

dedicated to this musical genre.

Finally, NG highlights the city's firm commitment to

green areas,

"in all its languages", and highlights the parks system that surround the city. Furthermore, new neighbourhoods have been developed in an

ecological way

, "where everything is about recycling, accessibility and architectural anthropocentrism".
In short, Vitoria-Gasteiz deserves international recognition for its "exciting history" and for its "cultural DNA", in the words of NG.
Sources and links of interest: Viajes National Geographic, Museo Atrium.