CGR Architects' proposal won third prize in an international competition for projects for residential buildings created from the reuse of containers. The venue was Mumbai, India, and the stated goal was to address the shortage of accommodation in the densely populated regions of the world, including the contest city itself. CGR's candidacy consisted of an ambitious and innovative project: the Containscrapers, two towers 400 and 200 meters high respectively, formed by stacked containers.
According to their design, both towers rise on a cylindrical base, so that the containers are arranged around a concrete core that supports the entire structure. This nucleus also houses the elevators, and supports the corridors that distribute the passage to the houses. The elevators themselves circulate through vertically linked containers in the centre of the building.
The houses are formed by the longitudinal union of a minimum of two containers, and their distribution alternates horizontally and rotates vertically, with a difference of 90º between the orientation of the base and that of the top floor. This alternating and rotary distribution makes ventilation and heat dissipation in the warmer months possible, respectively, and the variation in views on ascent.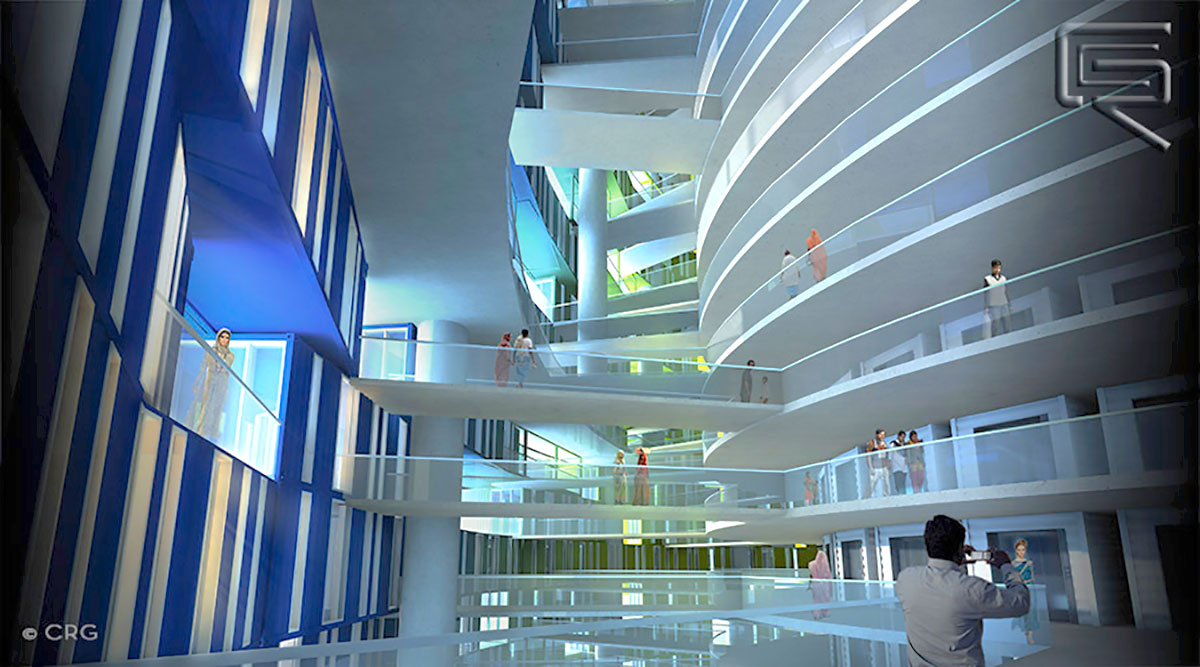 The tonality of the exterior painting of the towers replicates the conditions of its orientation. Thus, the south-facing parts are painted in warm colours, in a transition around the building to the cool colours used in the north-facing areas. In the spaces between containers, community viewpoints and garden areas are planned.
In total, the complex would house some 1,300 families, on the 139 floors of the highest tower and on 78 of the lowest one. In addition, each one has 5 basements. 2,344 45-foot containers will be needed to raise the first building to 400 meters, and 898 of 40 feet to reach the height of 200 meters for the second. The total of the built areas would be 78,383.00 m² and 26,693.00 m² respectively.
Without a doubt, if they are ever built, the Containscrapers will mean a radical change for the environment where they are located, in addition to marking a global milestone, in what is already a growing trend at the forefront of the construction sector.
Sources: CGR Architects, Gizmodo.