There's no doubt that we're at the height of the construction sector's transformation: project management, augmented reality, BIM, … but what we really should consider as a revolution is the development of new building materials and products.
We're not only talking about an aesthetic issue, but also improvements in the characteristics of the material, greater sustainability, cost reduction, safety, recycling … and all this thanks to the research and development teams of institutes around the world and companies that are strongly committed to this revolution.
Below we've outlined some of these materials, which will undoubtedly mark a milestone in construction.
PHOSPHORESCENT CEMENT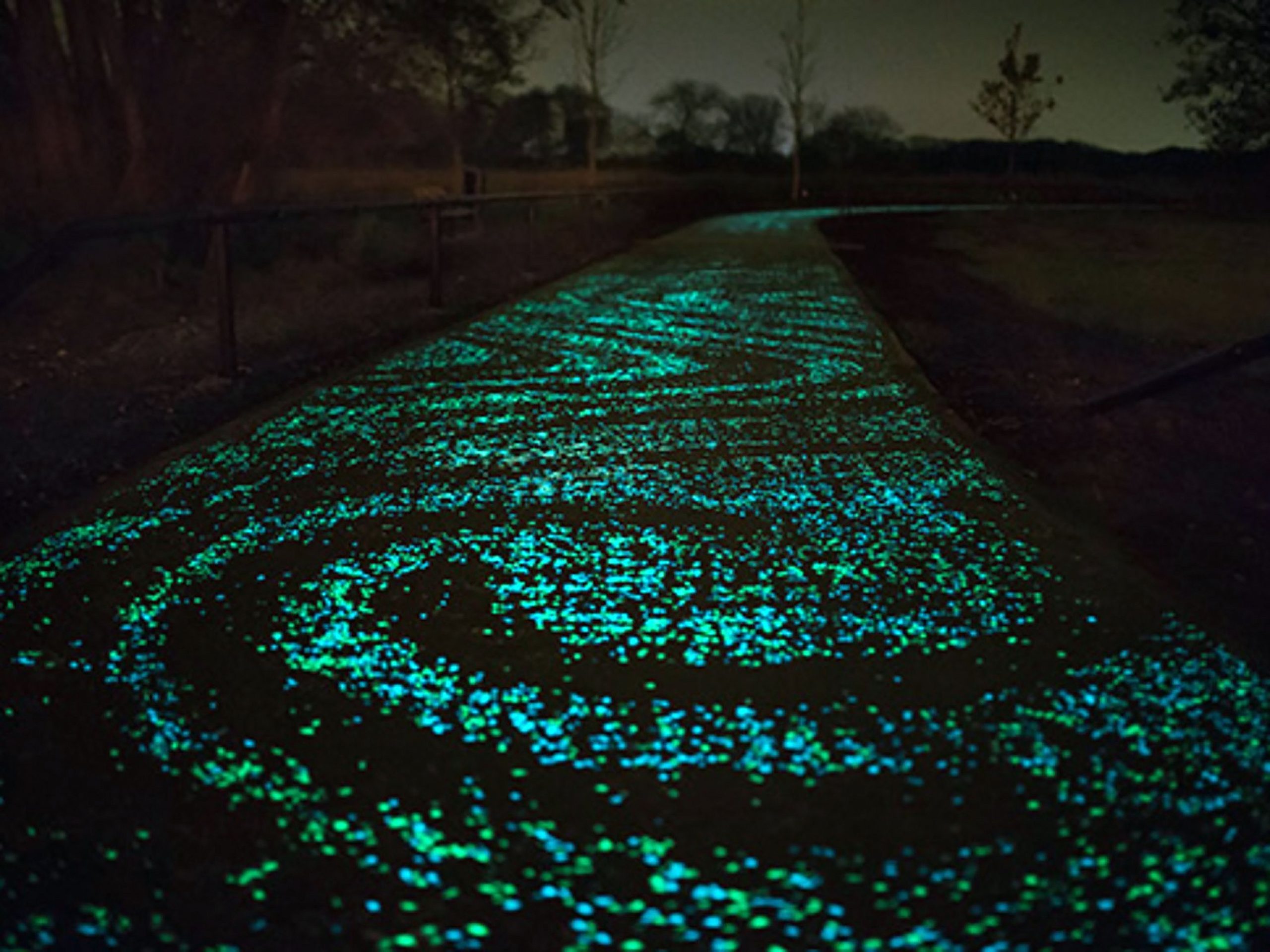 In the University of Michoacana de San Nicolás de Hidalgo, Mexico, they have developed the way to make fluorescent cement. "It's about allowing the diffusion of light radiation through silica – present in the cement – which is the same material with which glass is made", explains the head of the research project, José Carlos Rubio Ávalos.
The function of this material is to absorb solar radiation during the day and then shine in the dark. During the manufacturing process and thanks to the concentration of additives, the degree of luminosity can be controlled.
BRICKS MADE WITH CIGARETTE BUTTS
The waste problem created by the millions of cigarettes consumed annually, is coming to an end.
Researchers from the RMIT School of Engineering, Australia, has shown that bricks with cigarette butt content, can reduce brick production costs, decrease contamination and provide a building material that can be used for load bearing or no, according to the percentage of incorporated cigarette butts.
TRANSPARENT WOOD
Wooden windows? This is already possible thanks to the work of the KTH Royal Institute of Technology in Stockholm.
This optically transparent wood is a type of veneer in which lignin, a component of cell walls, is chemically removed. By eliminating it, it acquires a white colour that subsequently and through a nanoscale treatment, achieves a transparent effect.
REFRIGERATED BRICKS
Baptized as hydroceramic, it is a combination of a hydrogel with support materials such as cloth and ceramic, which responds to moisture and heat. Thanks to the presence of this hydrogel in its structure, which is responsible for absorbing water, these bricks maintain the temperature during hot days, releasing the retained water.
The origin of its development is the department of intelligent construction of the Institute of Advanced Architecture of Catalonia (IAAC), which for years has been developing very remarkable work, in terms of the application of technology to construction.