In recent weeks we've been working on the architectural project of a unique building, situated within the grounds of an important university campus. The building is destined to house biology-related research and investigation disciplines. The concept of the building's skin is pertinent in a project of these characteristics, due to its elevated flexibility and symbolic and functional capacity.
The building's volume maintains a shape that is capable of simply and effectively arranging and distributing all the uses for which it is intended. The structure is functional and inhabitable, whilst the skin fulfils a symbolic function.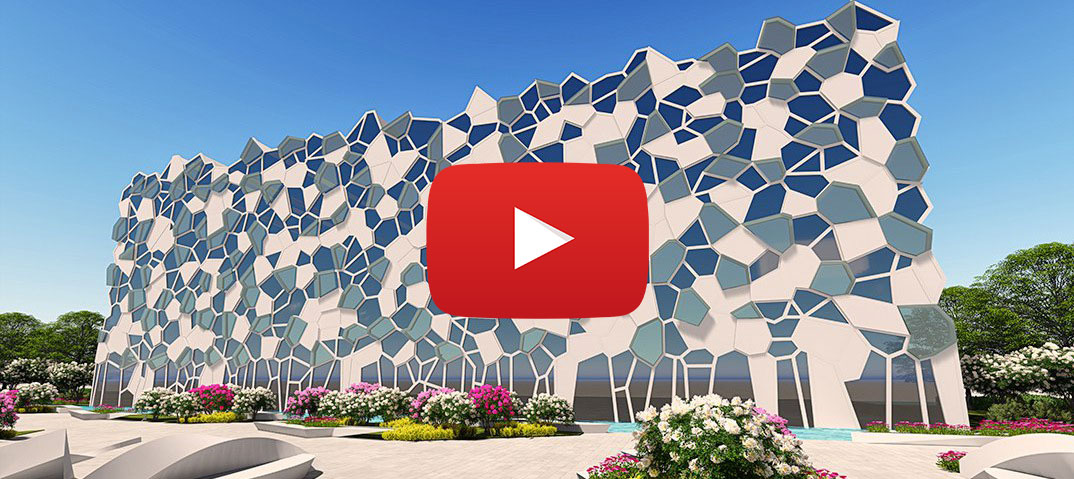 The kinetic façade is articulated by two structures: a modular structure that simulates a dynamic set of cellular cells and another kinetic one formed by a series of irregular polyhedra that simulate stylised cellular components.
When presenting the building's function, our façade is a demonstration of style; a combination of organic movement, formal harmony and visual beauty.
The inclusion of mobile pieces also serve other purposes, such as the lighting control in the laboratories and energy saving.