Hu Guirong, a Chinese instant-noodle tycoon, had a dream. He set out to bring development and employment to his home city of Dongguan, about 90 km north of Hong Kong. To do so, he invested an estimated 1 billion euros (1.3 billion dollars) to build the world's largest shopping mall. South China Mall opened in 2005. It was a shopping mall of 892,000 m2 (660,000 m2 gross leasable area), with capacity for some 2,350 shops and it was expected to receive 100,000 daily visitors. Its facilities were divided into 7 zones, each dedicated to a region or city of the world: Amsterdam, Paris, Rome, Venice, Egypt, the Caribbean and California. Amongst its attractions were a replica of the Torre dell'Orologio in St. Mark's Square, a 2.1 km long water canal with gondolas, a 25 m high reproduction of the Arc de Triomphe in Paris, an imitation of the Sphinx in Egypt and a Roller Coaster that travelled from the inside to the outside.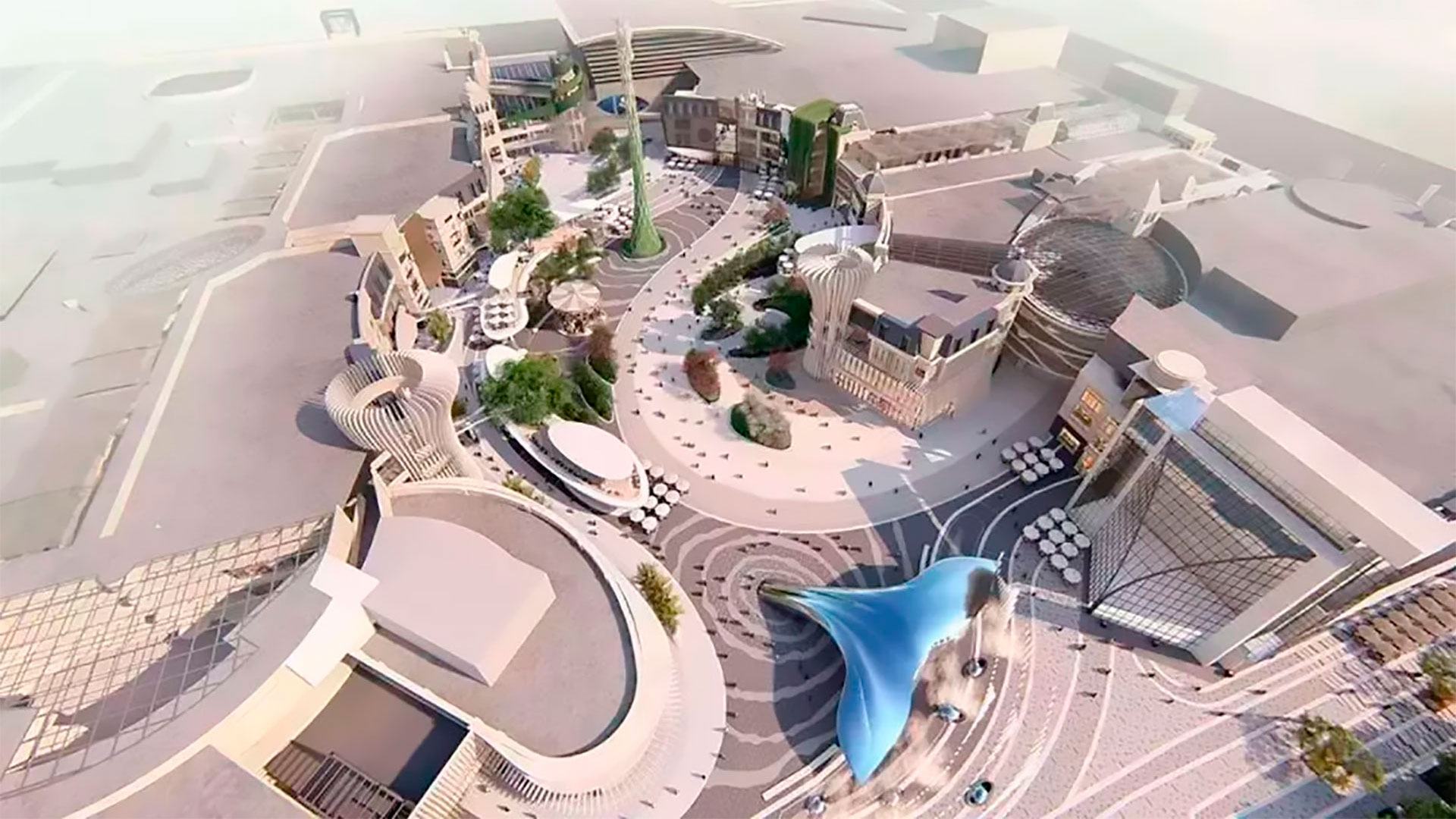 Hu Guirong's dream, however, was not fully realised. During the first few years, the South China Mall barely managed to rent 10% of its retail space according to available estimates. The trend over the following years was one of declining occupancy. According to various sources, the mall's poor communication with Dongguan and adjacent large cities such as Guangzhou or Shenzhen, was a determining factor in the poor initial performance. On the other hand, the demographic profile of Dongguan, with almost 10 million inhabitants, is that of a city of low-income migrant workers who could not then respond to the attractions of a shopping mall aimed at an upper-class public.
In 2006, shortly after it opened to the public, the Founder Group, a financial and business conglomerate under Peking University, bought a controlling stake in the South China Mall from Hu Guirong and began renovation work. In September 2007, the mall was renamed the New South China Mall, incorporating an IMAX cinema, an amusement park and numerous restaurants and other eateries. However, according to some sources, occupancy in 2008 was less than 1% and was mainly concentrated in well-known international fast food restaurants.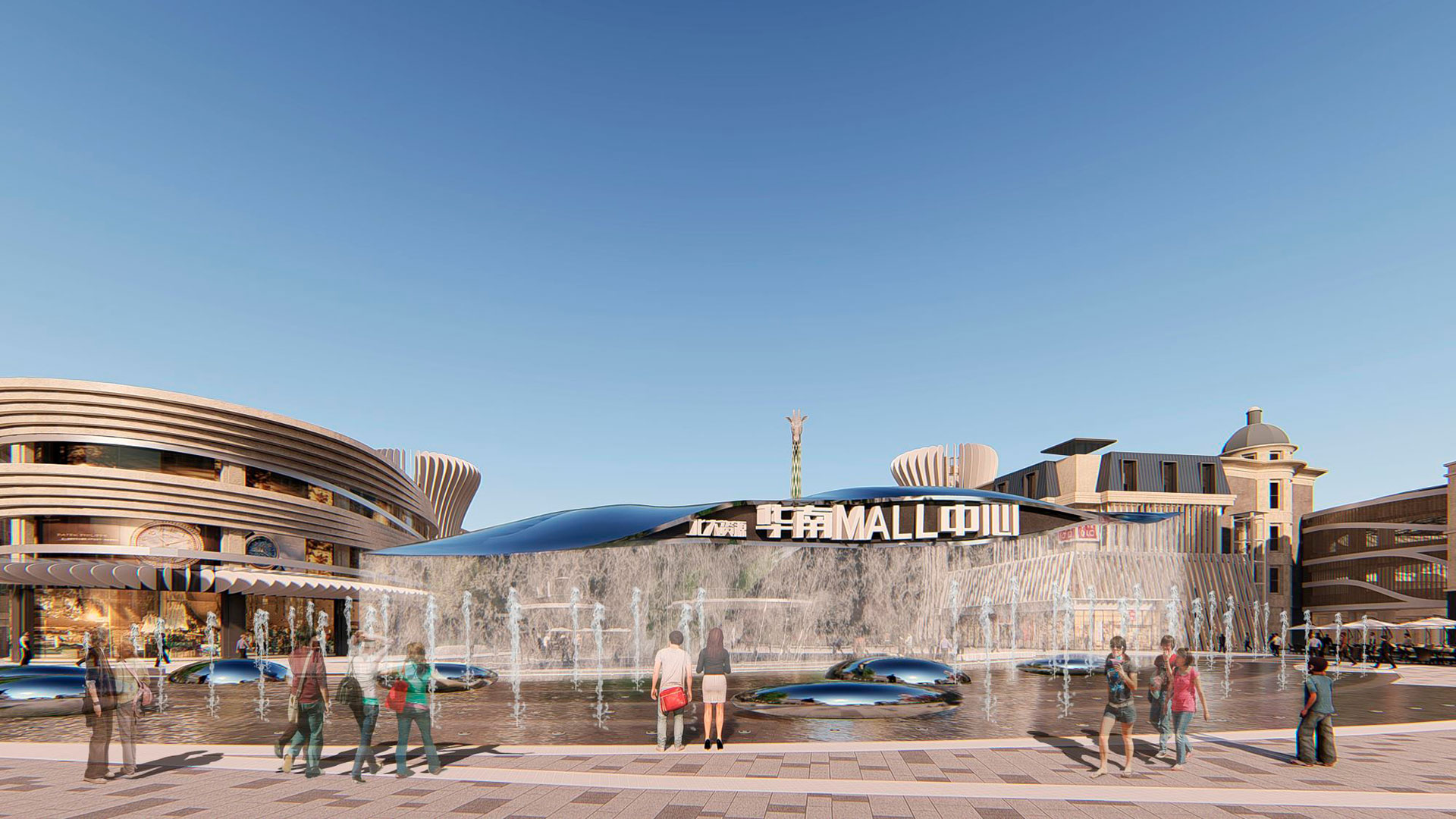 Available information suggests that activity had increased in 2013, although most visitors came to the mall for its movie theatres or playgrounds and amusement rides. According to a CNN report, in 2015 the centre was undergoing extensive refurbishment work, with more shops opening and the addition of new restaurants, cafes and businesses that catered not so much to the upper class as to the Chinese middle class. However, according to Chinese sources consulted, renovation work began again on 10 May 2019.
The first of two planned phases was aimed at improving the central square of the mall with landscaping and greenery, as well as lighting, fountains and other art installations. The leisure areas were also expanded and work was carried out to incorporate Dongguan's first marine park, called "Sea Cube", into the mall. Finally, in order to attract more consumers, the renovation and diversification of shops was carried out, as well as the integration of new social venues, such as night markets and food stalls. However, there is no news about the second phase of construction, which was planned for 2020.
In any case, New South China Mall is still the largest shopping centre in the world in terms of gross leasable area, almost three times the size of the Mall of America, the largest in the USA, and the second largest in the world in terms of total floor area, after The Dubai Mall.