On the same latitude as Hawaii, with a mild tropical climate and average temperatures of 25ºC, the Riviera Nayarit stretches along the Pacific Ocean coast of the State of Nayarit in western Mexico. Beautiful beaches and natural jungle landscapes, rich flora and exotic fauna, as well as archaeological sites, are some of the attractions it offers to tourism and visitors. Typical entertainment and recreational activities include scuba diving, whale watching, swimming with dolphins, sport fishing, surfing, gastronomy, hiking, biking, horseback riding, mangrove exploration… Over the years, the tourism and leisure industry has developed enormously and today Riviera Nayarit has numerous infrastructures and large hotels and resorts.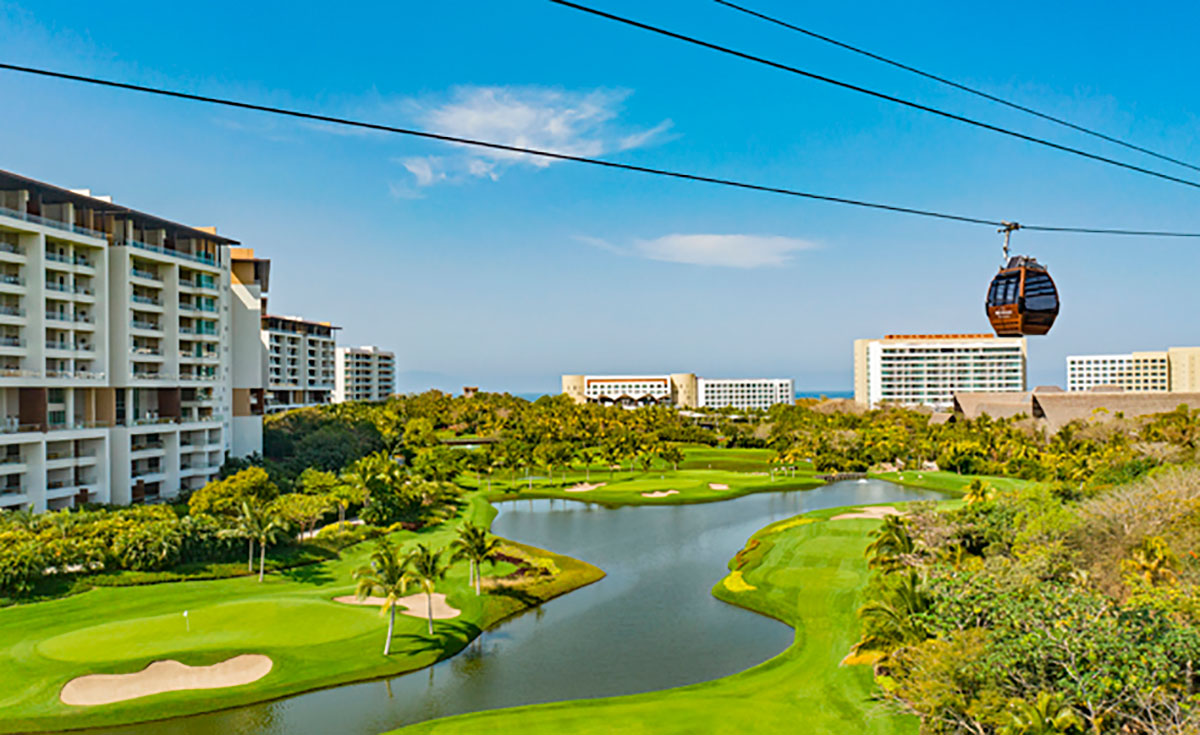 One of them is the immense Vidanta Nuevo Vallarta. Located in Banderas Bay, south of Punta Mita, Vidanta Nuevo Vallarta is a resort complex. The large hotel complex offers international tourism five hotels, two spas and countless swimming pools, a shopping centre, three golf courses, numerous restaurants, bars and snack bars… However, Vidanta Nuevo Vallarta will offer a unique attraction in the world, an innovation on the global hospitality scene, starting next year, when it is scheduled to open: the SkyDream Park Gondola.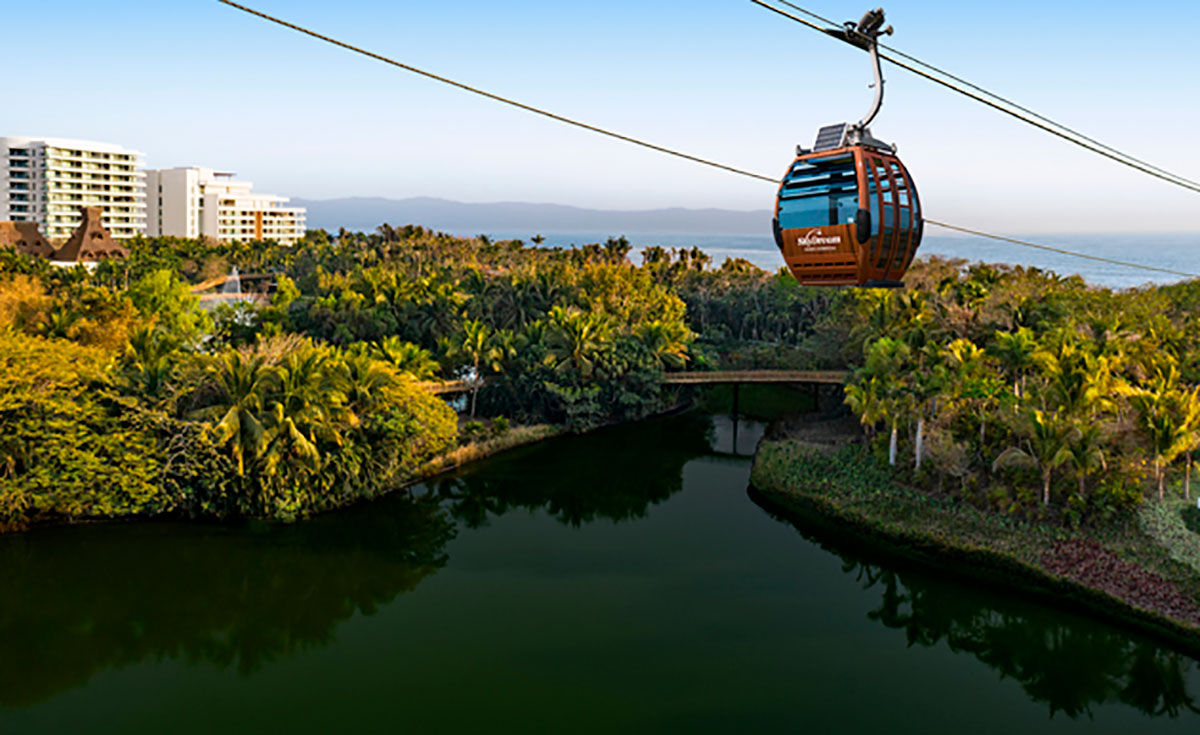 In addition to being a unique means of transport, SkyDream is an experience in itself. Indeed, the SkyDream Park Gondola cable car will transport guests from the Vidanta Nuevo Vallarta at a height of 48 m, on a 6 km route with 5 stops, throughout the length and breadth of the hotel complex and down to the beach. The cable car will connect the various tourist attractions of the resort with the beach, on a highly scenic route over the lush nature of the Riviera Nayarit. Its glass panels, both on the sides and on the floor, will make the views a privilege for its occupants. In fact, only tenants of one of the resort's hotels will have access to it.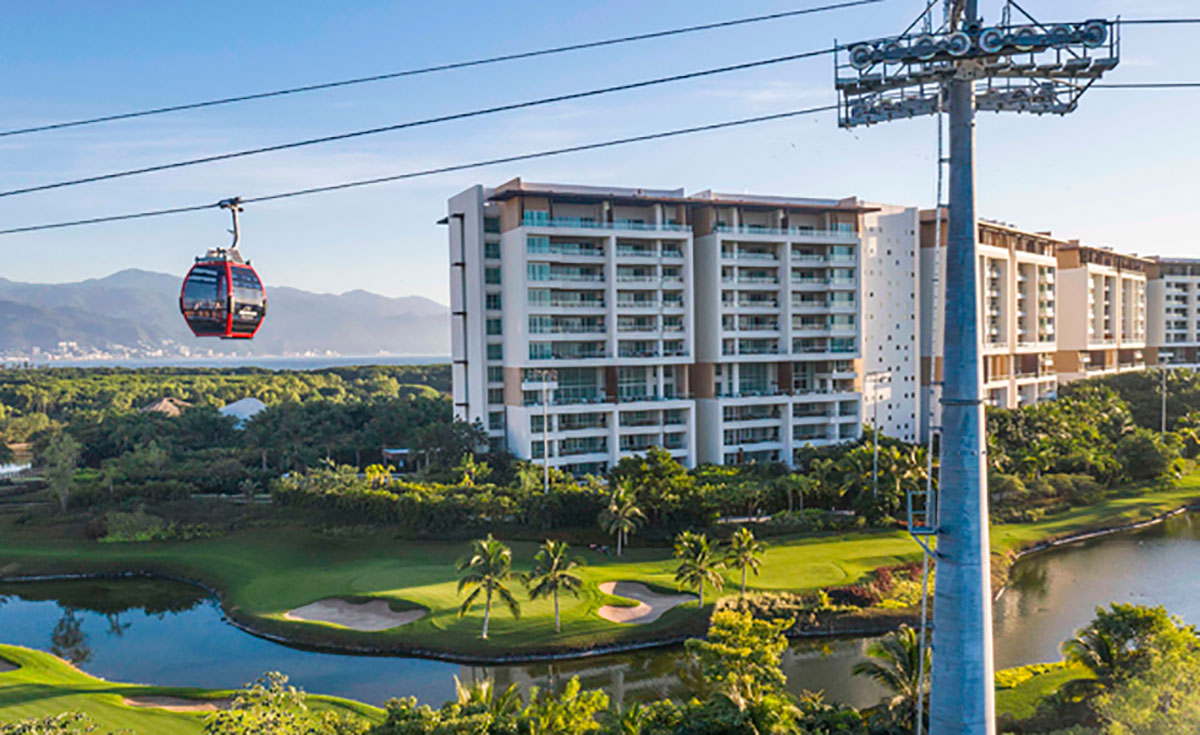 The SkyDream is an innovation on the tourism scene, as it will be the world's first cable car to be installed in a hotel complex to take guests to the beach. It also represents a novel approach by converting a practical element, useful for transportation (just like a bus, for example), into an experience, an attraction in itself. With it, Vidanta Nuevo Vallarta offers something unique, an added value factor to international tourism. It is to be hoped that other resorts and hotel complexes will soon follow suit, as Grupo Vidanta itself is already doing in other of its resorts, for which it is planning new cable cars.