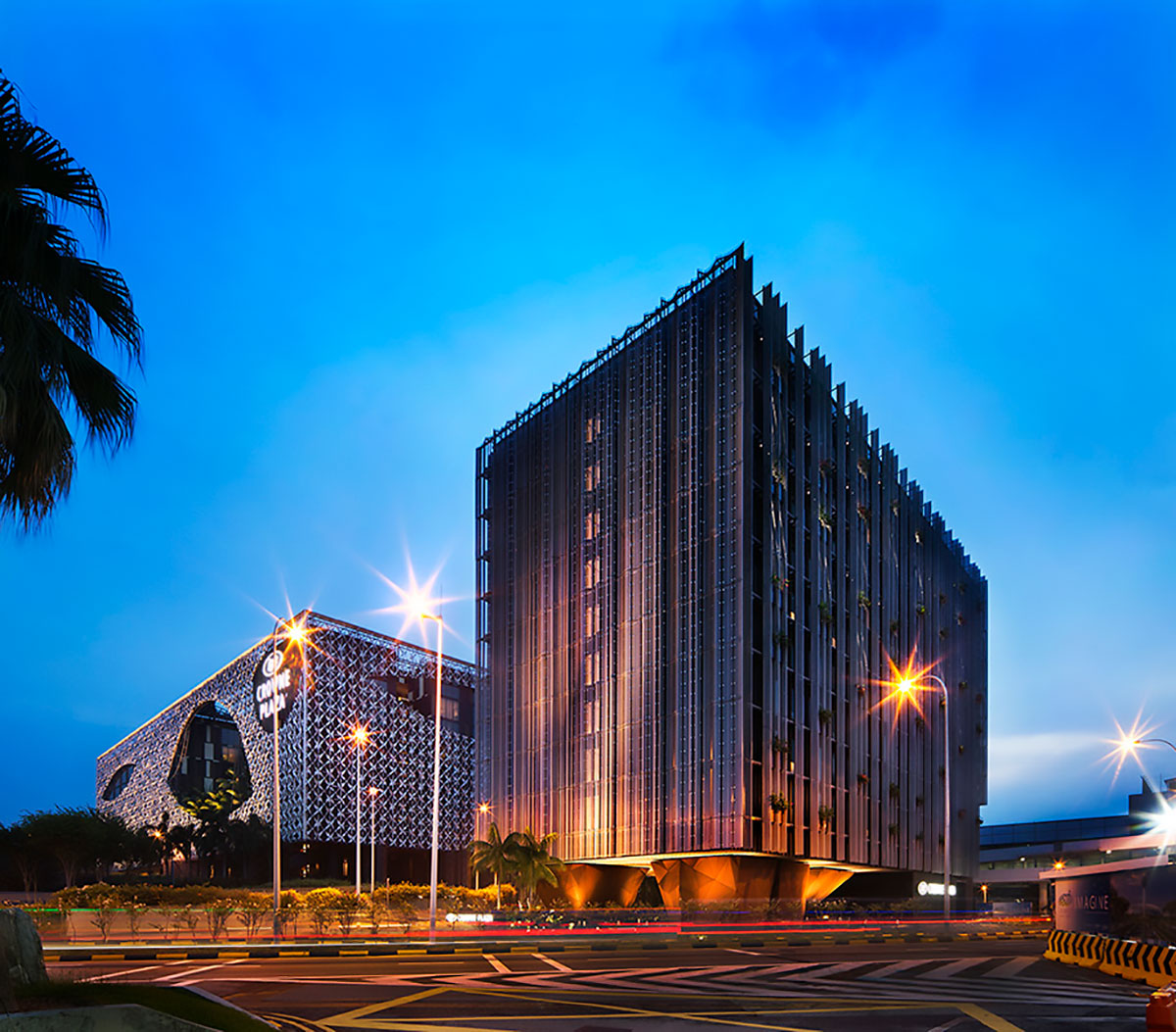 The Crowne Plaza Hotel is located near Terminal 3 of Singapore's Changi International Airport. It now has an extension which, although completed in March 2016, represents a unique and singular example of one of the latest building trends: prefabricated volumetric construction (PPVC). 252 containers were used to build 243 rooms, spread over the 10 floors of the hotel extension. The containers were equipped and furnished with carpeting, tiles and all the accessories of a hotel room, including a bathtub, at an industrial plant in Shanghai. From there they were transported by road to the port, by sea to the small Southeast Asian country and then again by truck to their destination. The manufacture of the containers and the construction of the building took just over 6 months, 26 days of which were spent on assembly, at a total cost of 10.6 million euros (12.8 million USD).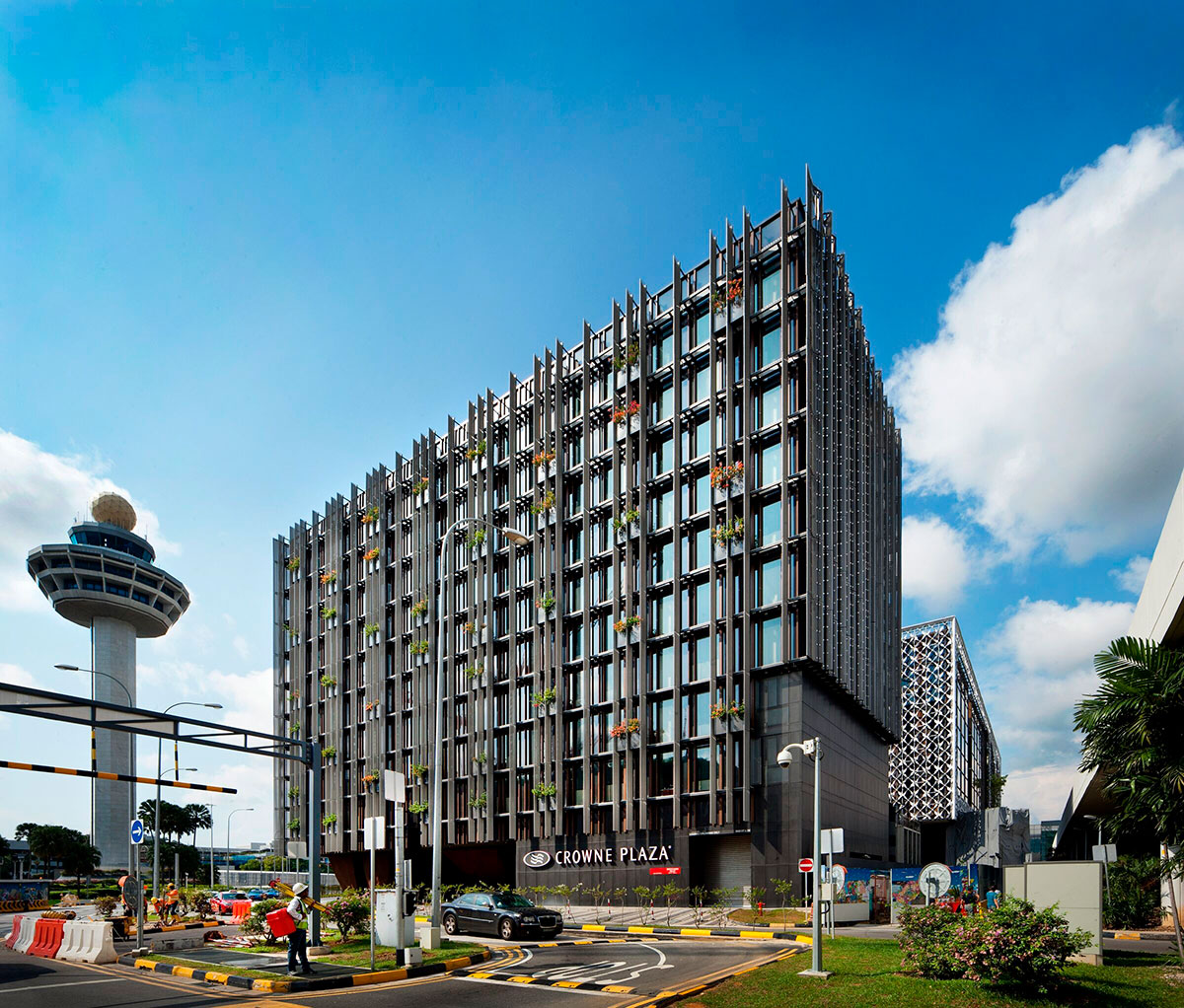 This construction system offers numerous advantages over conventional methods. For example, the Crowne Plaza Hotel extension required 45 workers, which is 40% less labour than brick construction, which would have required 75 workers. Construction time was reduced to one third of that of traditional buildings. In addition to the substantial improvement in working conditions and safety, on-site supply traffic is reduced, waste materials are limited, and the energy efficiency and productivity of the process is increased.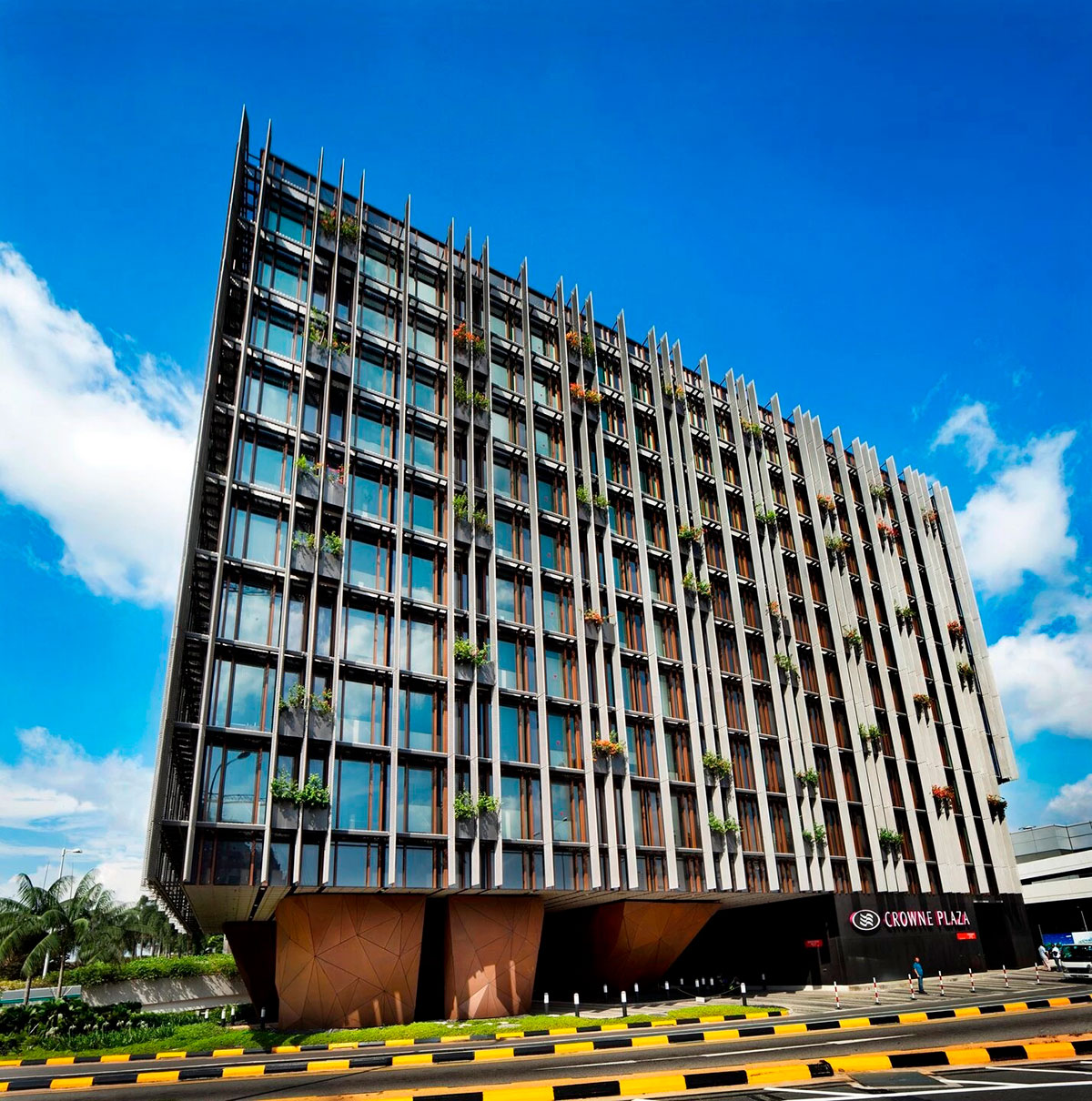 The Crowne Plaza Hotel Annex was the first private sector commercial building in Singapore to use the PPVC system. The city-based architectural firm WOHA carefully designed the building to meet the strict regulatory requirements of its location on the airport site, such as a maximum of 10 storeys and a façade that deflects radar waves. The interiors were designed for a business target audience, with the aim of being multifunctional. With the use of mirrors and a carefully chosen colour palette, as well as soundproofing, the rooms are cosy, well-lit and conducive to a serene stay.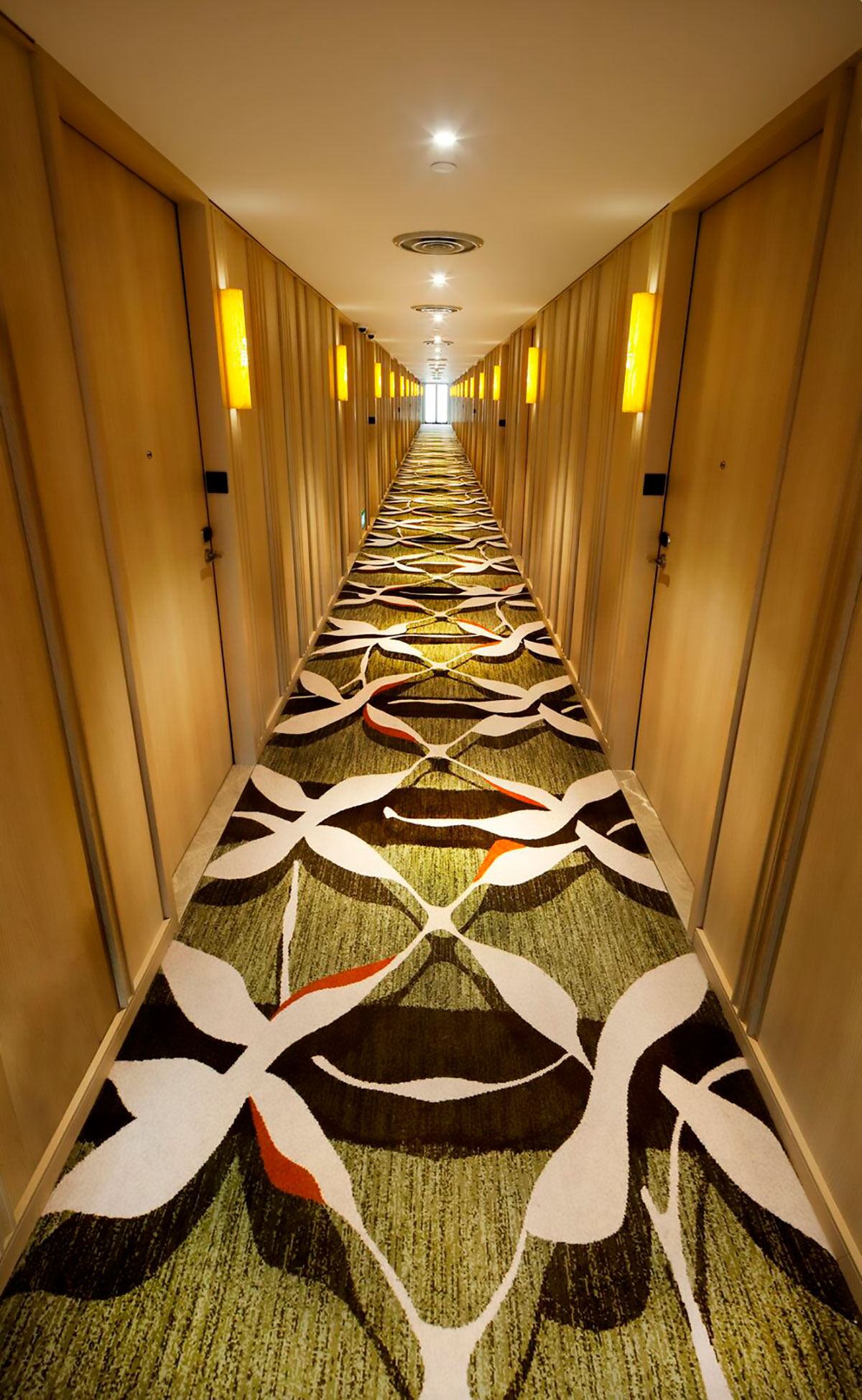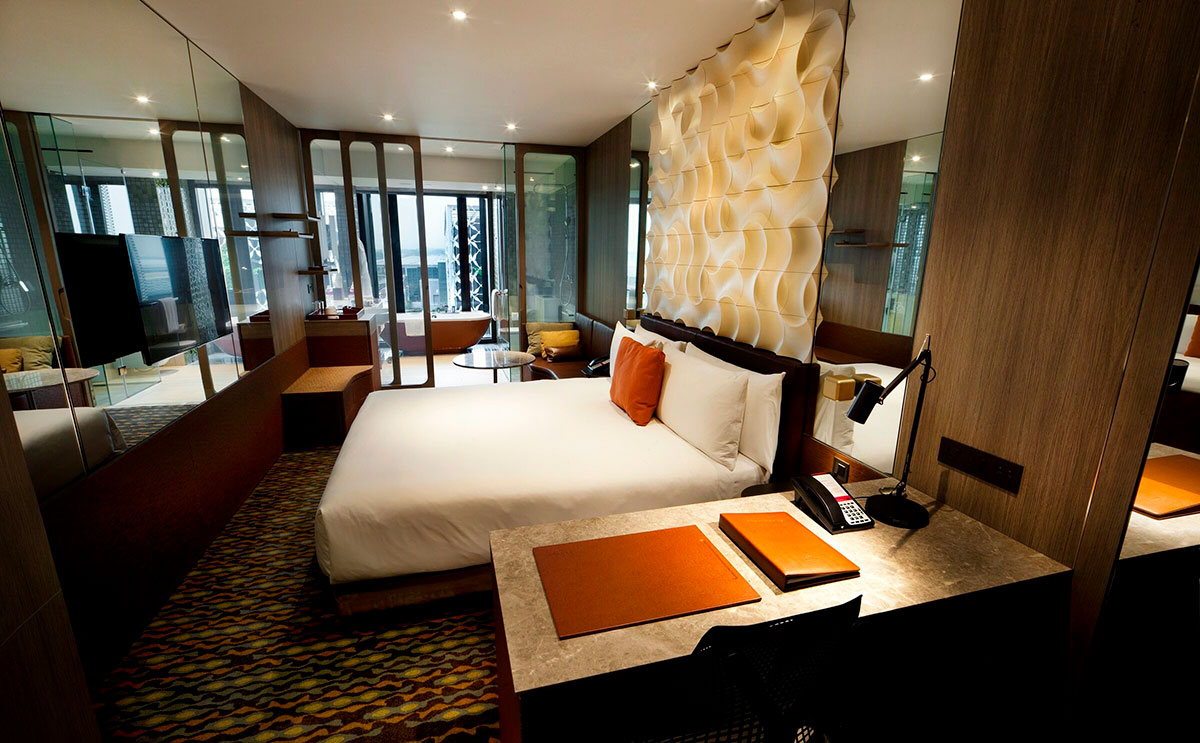 In this video you can see the whole process, from the factory to the assembly of the Crowne Plaza Hotel extension:
Sources and images: Archello, Prefabmarket, WOHA.