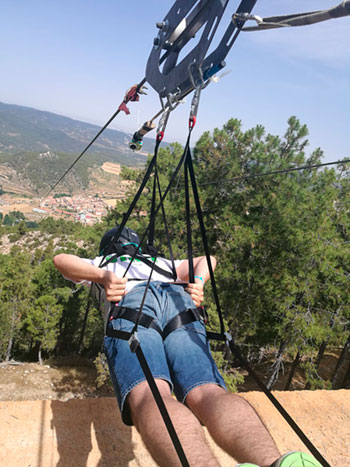 1,980 metres between departure and arrival, and a drop of 150 metres. These are the figures that define the longest zip line in Europe, installed in the town of Fuentespalda, in the region of El Matarraña, Teruel. The journey from one end to the other takes one and a half minutes and users reach speeds of between 110 and 120 km per hour. Construction of the attraction began in 2016, was completed in 2019 and opened to the public in August of that year. Since then, it has become one of the main adventure tourism stops in the province.
To lay the cable of almost 2 km from the peak of Punta Umbría to the chapel of San Miguel, which crowns the surrounding area of the village of Fuentespalda, specialised machinery and helicopters were necessary, in a job that took months. The local council took charge of the civil work, whilst the company operating the attraction took care of the rest of the investment. Once installed, numerous tests were necessary to adjust the cables of the double zip line, to check their behaviour in different weather conditions and with different weights, and thus guarantee the adventurers' safety. As a result of these tests, it was concluded that the zip line should not be used in winds of more than 40 km/h, and that the weight of the users should be kept within a range of 50 to 110 kgs.
If we take into account that for every minute and a half trip, between 5 and 10 are used to access the launch pad, give instructions to the users, put the harness on and prepare them for flight, the attraction has a capacity of about 80 people per day. The price of each trip, which varies depending on whether it is booked in advance or not, individually or for a group, is between 20 and 28 euros (23 and 32 dollars). The double zip line works every day in peak season and holidays, and only on weekends and holidays the rest of the year. That is, as long as the wind speed crossing the valley does not exceed 40 km/h.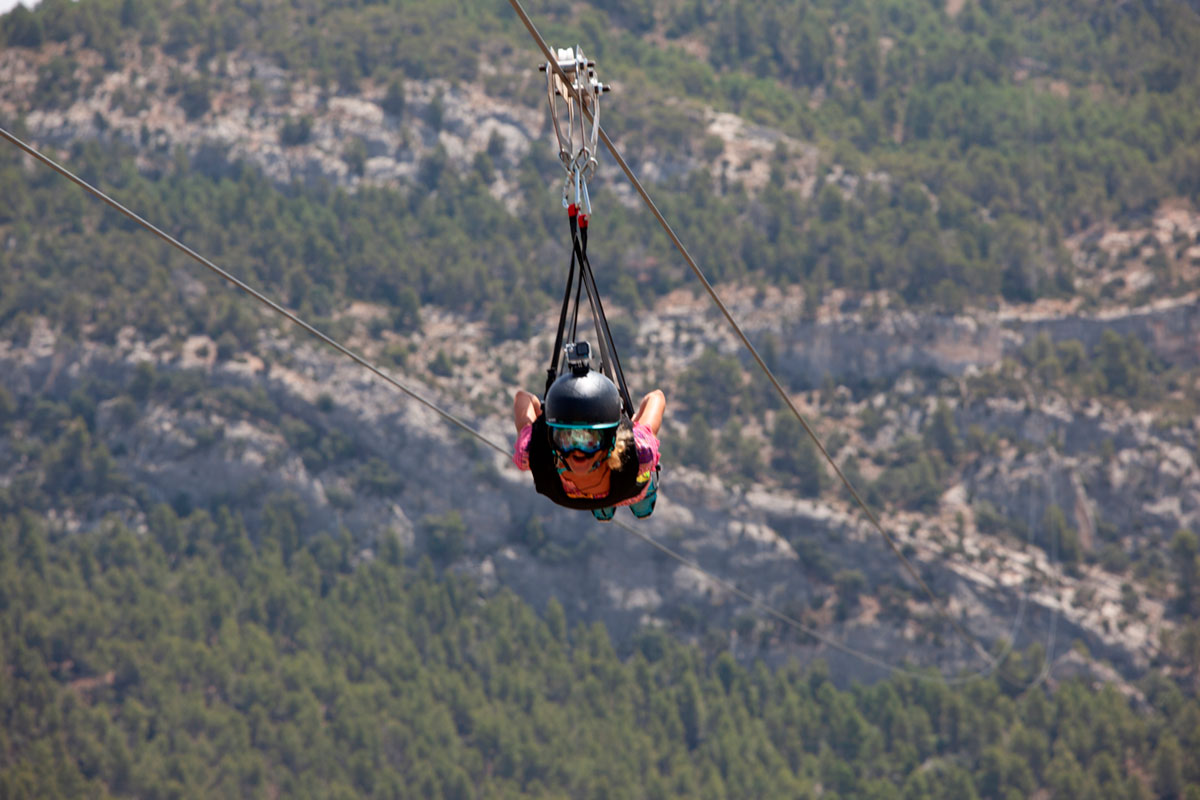 "We're realising, from what people who have already tried it tell us, that the first trip is the daunting one, but the second is the one you enjoy", the head of the management company told the Diario de Teruel. It should be pointed out that the Fuentespalda zip line is one of the longest in the world adapted to people with reduced mobility, as it has different harnesses to adapt to their needs.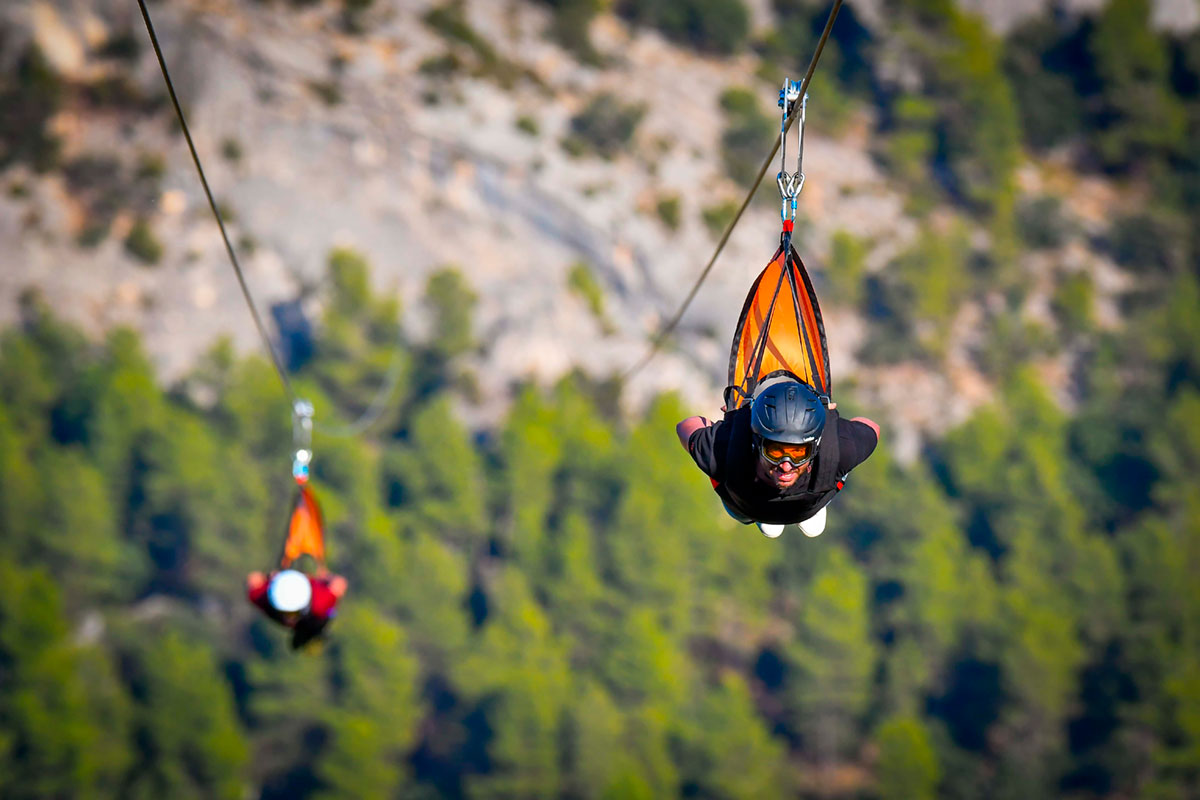 Finally, in order to minimize the impact on the natural mountain environment in which the zipwire is located, access to both the departure area and the descent from the arrival area is done with vehicles from the organisation that owns the adventure.
You can see the attraction for yourself, in the official video.
Sources: Diario de Teruel, Traveler. Images: Tirolina Fuentespalda.