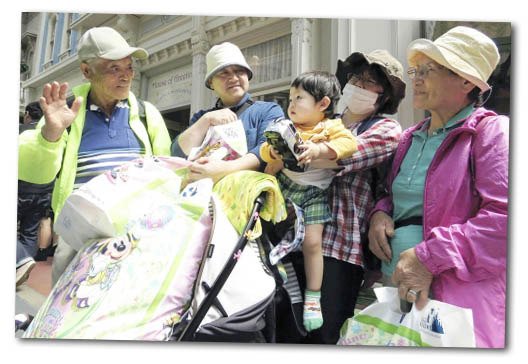 The accelerated ageing of the world's population is a shown phenomenon. It is estimated that between 2000 and 2050, the proportion of the planet's inhabitants over 60 years old will duplicate, going from 11% to 22%. In absolute numbers, this age group will increase from 605 million to 2 billion in the course of half a century. How will this phenomenon affect our sector? The actions that are being carried out in Japan, a country that is leading the phenomenon worldwide, can serve as an example for other nations with similar demographic challenges.
According to an article published recently in the country's main daily newspaper, (Yomiuri Shimbun), a third of those who visit a theme park in Japan are over 50. In Disneyland Tokyo, the world's second most visited park, under 11's only represent 17%, however the resort beat a new turnover record in 2014.
This is because for many years, the parks have developed activities directed towards this population segment and promoting their repeated visits. If the grandparents have a great time, then they will return with their grandkids and treat them to everything.
Historical-culturally themed parks proliferate in Japan, dedicated to local or foreign heritage, such as the Huis Ten Bosch in Nagasaki, (that reproduces Dutch landscapes and buildings), or the Shima Spain Village, (dedicated to Spanish culture). Also, many of these parks are adding areas with spa treatments.
In 2016, Yomiuriland, one of Japan's oldest parks, will incorporate a very original proposal: the reproduction of an assembly line, so that visitors can enjoy watching a factory in action. It is a matter of pride for the Japanese, especially for those who contributed to the country's industrial development in the 50s and 60s.
In other countries, this may seem like strange entertainment, but with the passing of the generations and the general increase in life expectancy, we are going to have to start thinking about what will amuse us when we're not so young.