Since 1583, Denmark's Bakken amusement park has shown that leisure is a business that can function on its own merit. From there, many leisure centres have based their growth strategy on the incorporation of additional services such as catering, accommodation or shopping, to complete the experience and keep visitors entertained for as long as possible.
We regularly find the inverse process in the food industry, (since McDonalds invented ball parks), and in lodging (where all-inclusive resorts are strengthened). Yet, this process of hybridisation is uncommon in commerce. Shopping establishments that incorporate entertainment significantly into their business model, are rare. However, the English language, which is so prone to neologisms, has already coined the phrase shoppertainment.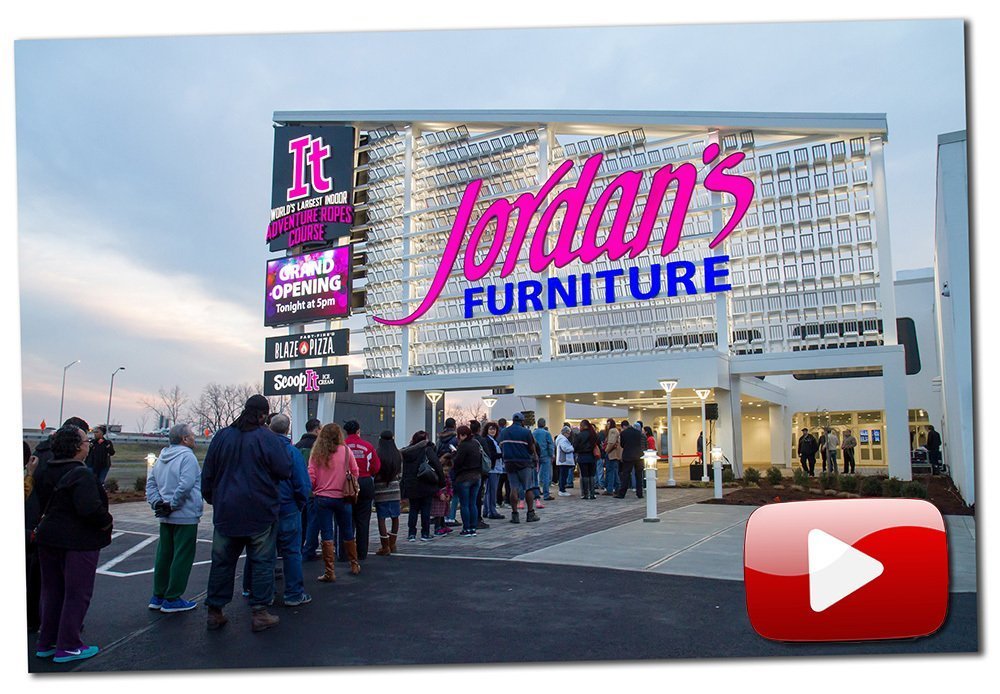 We can find a clear example in the furniture store Jordan's (New Haven, Connecticut), that is combatting IKEA's presence about a kilometre away, with the integration of a light and water show and the largest indoor ropes course in the world. As can be seen in this video, it would be great to leave the kids here, instead of dragging them around a furniture store.