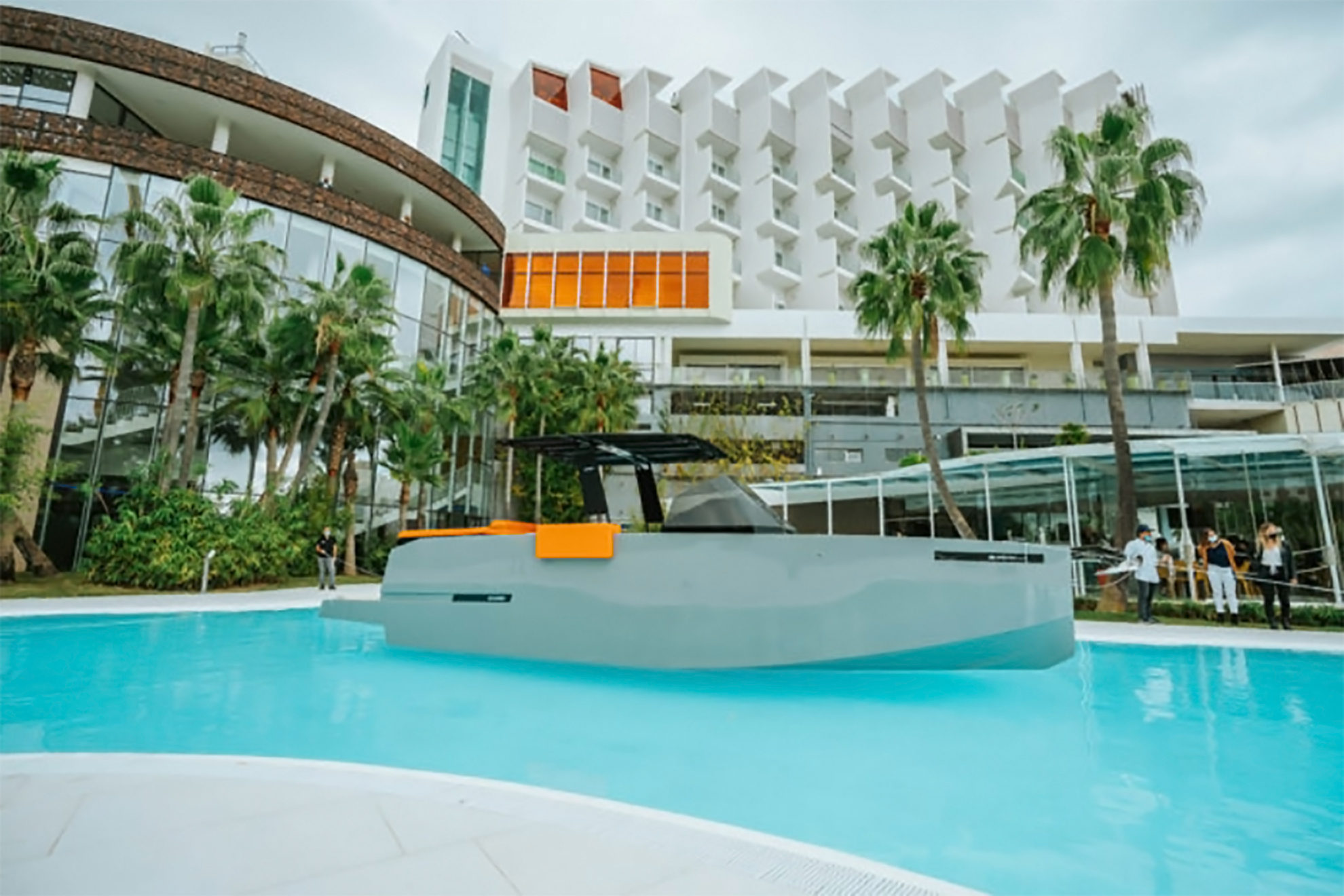 In an alliance that means yet another reinvention of the hospitality sector, the Higuerón Resort Group has added a new business line to its existing ones: a nautical one. This is how the swimming pool of the 5-star Hotel Higuerón Málaga, from the CURIO by Hilton collection, has become an improvised port for the D28 model of the Barcelona yacht design firm DeAntonio Yacht. The hotel and real estate group will be the exclusive distributor of the brand in Andalusia. The boat, eight metres long and three tonnes in weight, recently launched in the waters of its swimming pool, will be on display at the Hotel Higuerón Málaga for several months.
According to José Navas, director of Hotel Higuerón, in declarations made to the local newspaper Merchán, "the new boats will play a leading role in the destination experiences we offer our guests at the hotel and at our nearby beach club".
You can see the launching of the yacht in this video:
Source and images: Merchán.