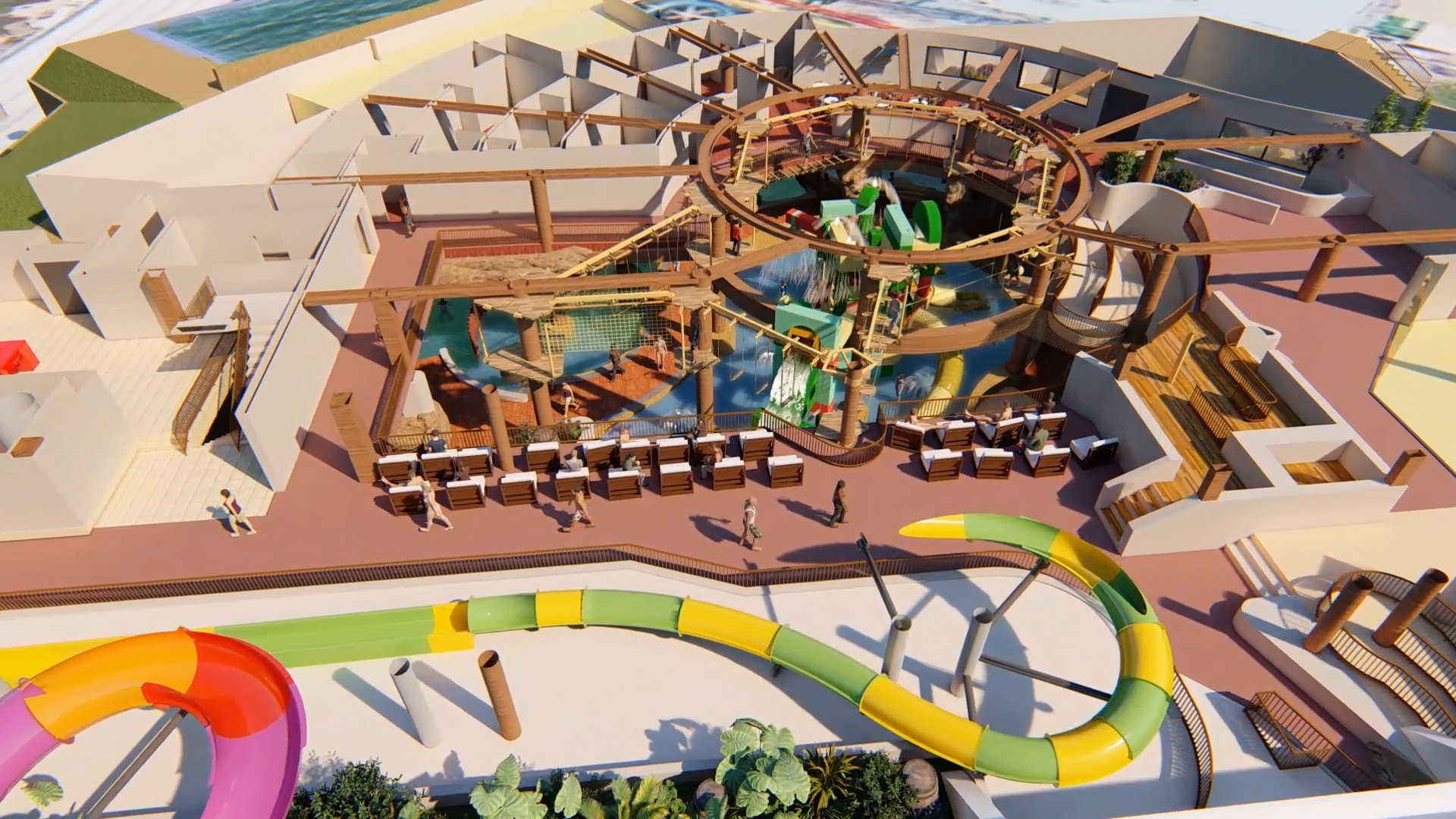 In the town of Quarteira, in the Portuguese Algarve, you can find one of the best water parks in Europe: Aquashow. Recently, its owners contracted Amusement Logic's services to develop and build what will be, when it opens its doors, the first indoor water park on the Iberian Peninsula. This great installation deserves an article in itself, which we will undoubtedly publish in a future edition of our newsletter. However, today we want to talk to you about the Adventure Guide Track (AGT), developed entirely by our firm and installed in this indoor water park.
It is an elevated adventure circuit that contributes added value to an already spectacular park, a novelty in this type of facilities. With it, the water park increases its capacity and possibilities, by using a space that would otherwise remain unused. We have designed and configured it in such a way that participants of all ages can enjoy it. With various activities and varying degrees of difficulty, adventurers can take on the AGT both barefoot and in footwear. It has an elevated track that serves as a guide and acts as a safety system or lifeline. Designed in a modular way, the AGT is a highly flexible adventure circuit, easily adaptable to the available space and the target audience of the facility of which it is part.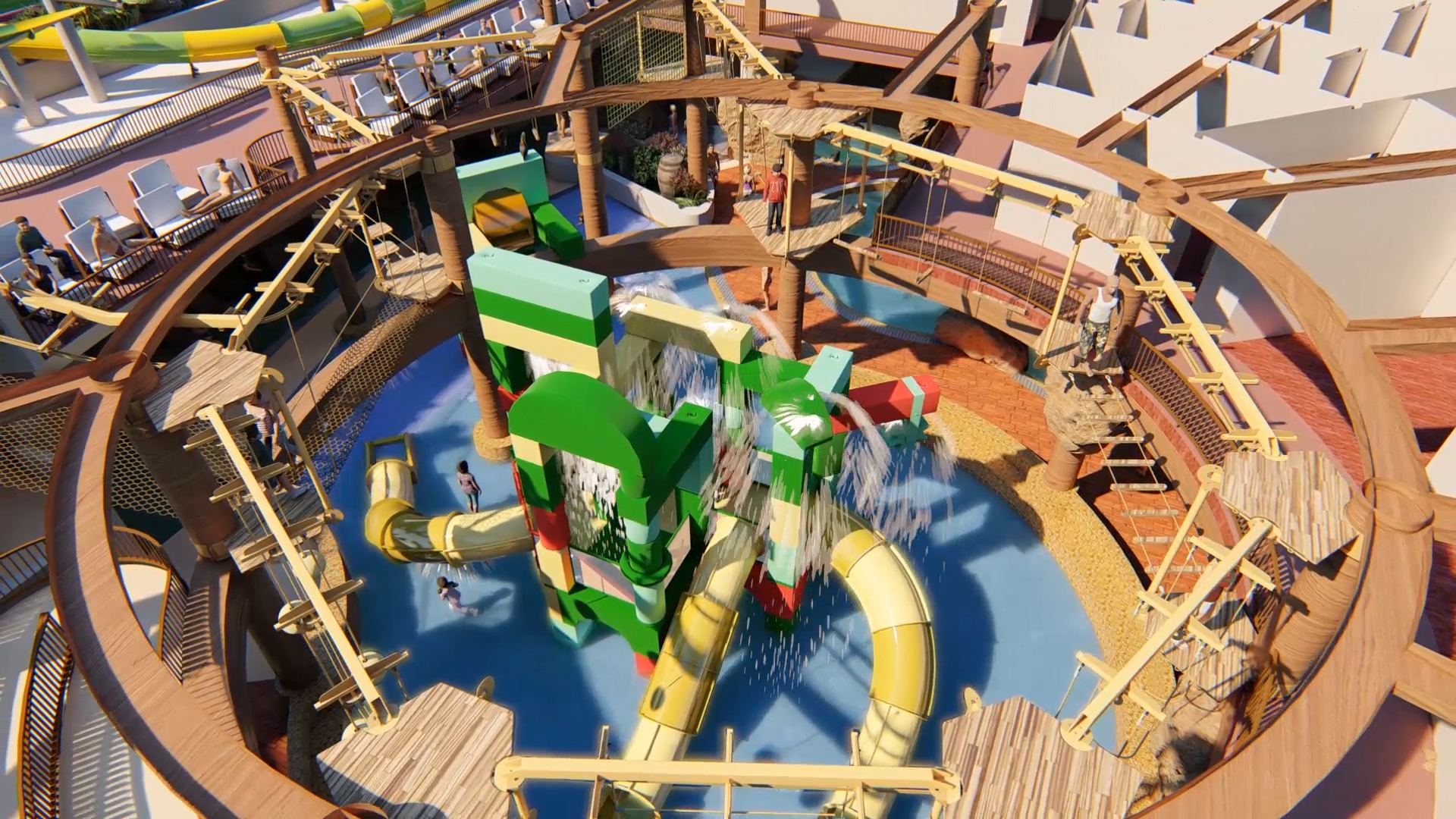 One of the particularities of the AGT's lifeline is that it allows participants to glide smoothly and continuously along the entire route, without any changes to the safety system. Another added value is that it allows the circuit to be used, at any time, as a zip line, not just on the sections designed for this purpose. This factor gives the participant great freedom to face and overcome every challenge. It also allows the experience of doing the aerobatic circuit to differ on each occasion, even if the participant repeats the adventure.
Finally, we must point out that safety is always our first concern, as it is in the AGT. Each user completes the route and the acrobatics equipped with a category E fall-arrest harness, which represents the highest degree of individual protection available. From a more general viewpoint, we have designed the safety system of our adventure circuit in a comprehensive way, from all possible perspectives.
Links of interest: Aquashow.