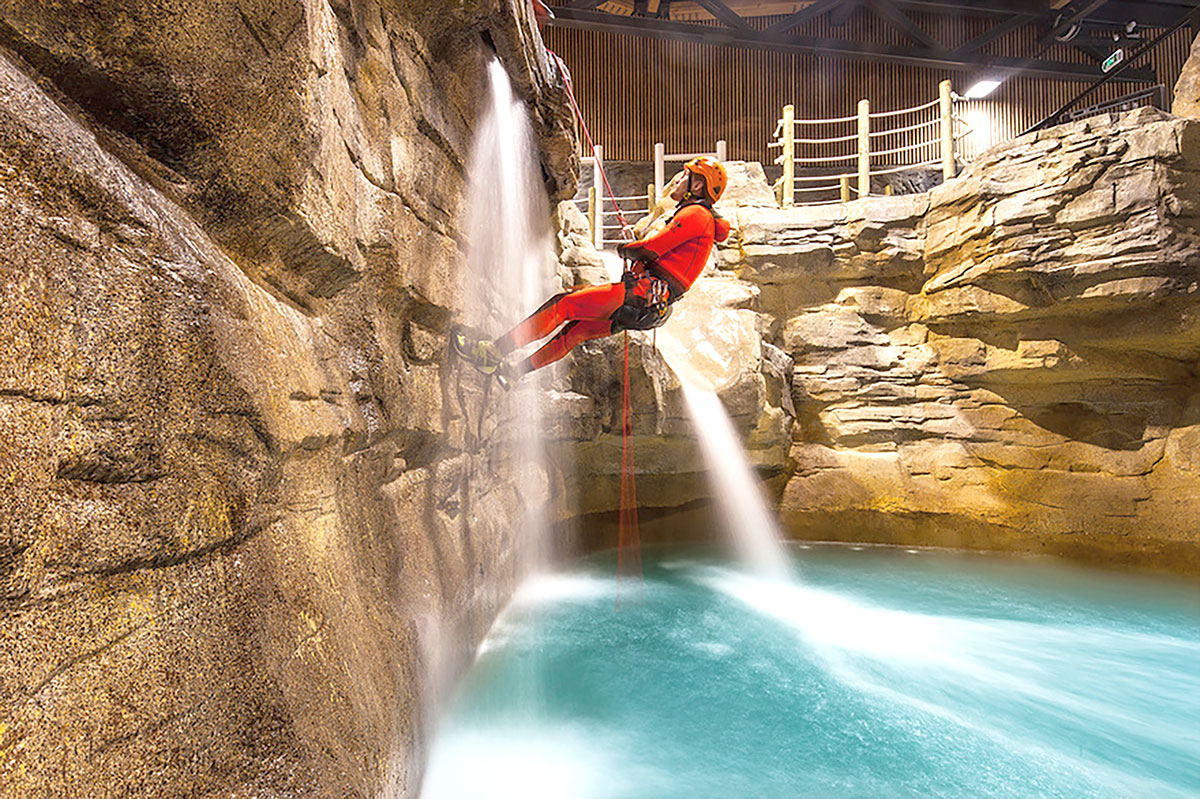 We're developing the design of a new Canyoning Park, which includes a canyoning / diving / speleology / coasteering circuit that forms part of a more extensive urban adventure project. For confidentiality reasons, we're not yet able to reveal the project's name or location.
But we can advance that this project aims to redefine the world of adventure sports and active leisure with a unique and integrated experience for users, responding to the changing demands of customers who want more experiential and interactive leisure.
The adventure park that we're designing is focused on immersion experiences and attractions, which are far removed from those offered in traditional theme and amusement parks. This type of adventure parks redirects customer experience within the park, from passive participation, as in traditional parks, to active participation.
Canyoning is an artificial canyoning circuit, which allows the development of this modality of adventure sport in an enclosed area under controlled conditions.
Within a compact footprint, the circuit reproduces all the situations and experiences that can be found in a natural canyoning circuit (steep climbs, jumps, chasms, rappelling, waterfalls, slides, sports climbing, speleology, etc.), but with the advantage of avoiding travel to remote places and of being able to experience all kinds of sensations associated with this activity in a single course.
The facility has been designed incorporating the aspects required to guarantee the course's safety.
The Scuba Pool represents a scale recreation of underwater marine landscapes, which allow any person to safely learn and practice diving techniques, near to home.
Children can start learning: certified divers can practice at any time of the year, maintaining their expertise; experts can widen their knowledge with night dives or specialised immersions. The Scuba Pool can also accommodate disabled people, for whom diving can be a very beneficial activity.
Together, these concepts can create the best adventure destination, which will be an ideal place for those seeking an adrenaline rush and to practice these activities in a safe and controlled area.
Our project uses and takes advantage of the experiences of other existing adventure park projects, improving them and thereby elevating customer experience to heights never seen before.