We invite you to discover the Canyoning Parks, a special type of our range of Extreme Parks®, which are controlled environments to practice the most exciting sports in the world.
Canyoning Parks are places specially designed for the practice of canyoning in safe conditions, but with all the fun and excitement. We installed the world's first Canyoning Parks with notable success in the French towns of Argeles and St. Martin, helped by the fact that France is a pioneer in the practice of this sport.
With these facilities in the outskirts of the towns, we made the canyons of the Alps or the Pyrenees available to a large audience of fans and beginners, and in general to non-specialized users. On the other hand, the Canyoning Parks are eye-catching facilities that allow the exciting sport of canyoning to be learned and developed, regardless of the weather, the flooding of water courses or the scarcity of water.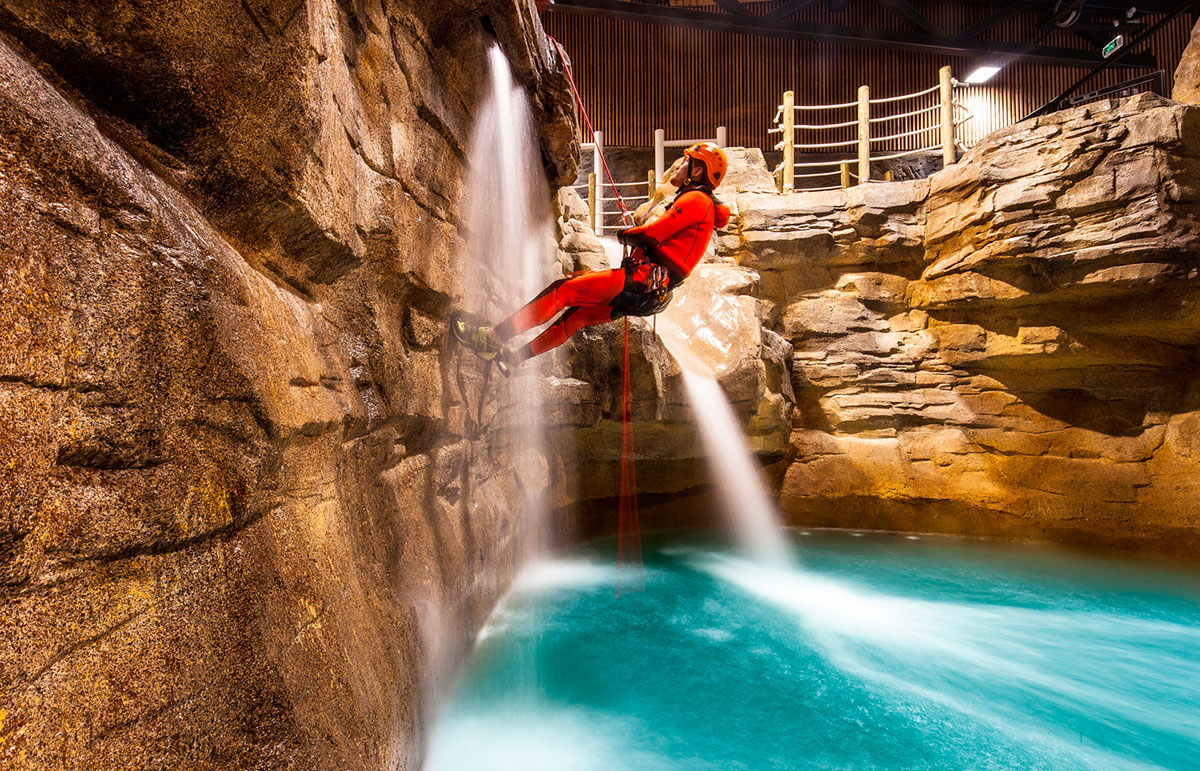 Their design and installation can be part of a public project as well as a private initiative. The minimum investment required for construction is very reasonable at around 1.5 million euros. The indoor modality supports payback by operating during the 365 days of the year.