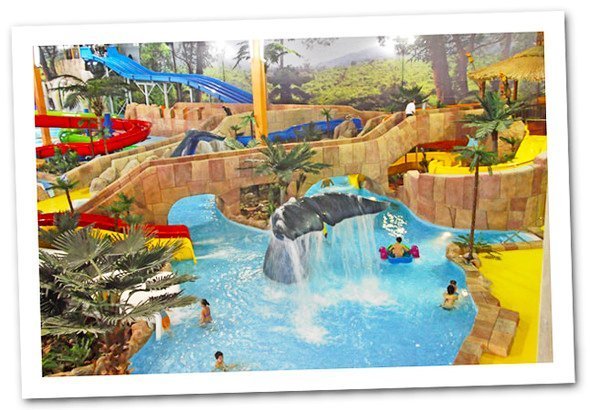 One of the leisure industry's most recognised accolades is the Golden Pony Awards, held annually since 2002 by the GAMES&PARKS INDUSTRY magazine, in recognition of the most notable operators worldwide. Amongst the winners from previous years are theme parks such as Tivoli Copenhagen in Denmark, Holiday Park in Germany, Nigoland in France and Gardaland in Italy.
In the latest edition, the jury gave the award to the spectacular Hawaii water-theme park project, developed and constructed by Amusement Logic in the city of Almaty (Kazakhstan). The jury noted its design, theming and efficient integration within the shopping mall "Aport Mall", the largest in the region.

In 2012, GAMES&PARKS INDUSTRY had already published an extensive article on our project in Kazakhstan, to then finally present it with the prestigious award.



Having carried out the prior technical-economic studies for the project, as well as the design, technical project and the park's construction (including the theming), we cannot help but feel proud of this magnificent work and share the satisfaction and pleasure for this award, of which we feel a part, with the water park's owners.