Oman, like other Middle Eastern countries, is in the midst of a tourism promotion campaign, with numerous investments in the hospitality and leisure sector. In this context, Amusement Logic has been contracted to design a large-scale adventure park, which will undoubtedly represent a milestone in the country's range of tourist destinations and attractions in particular.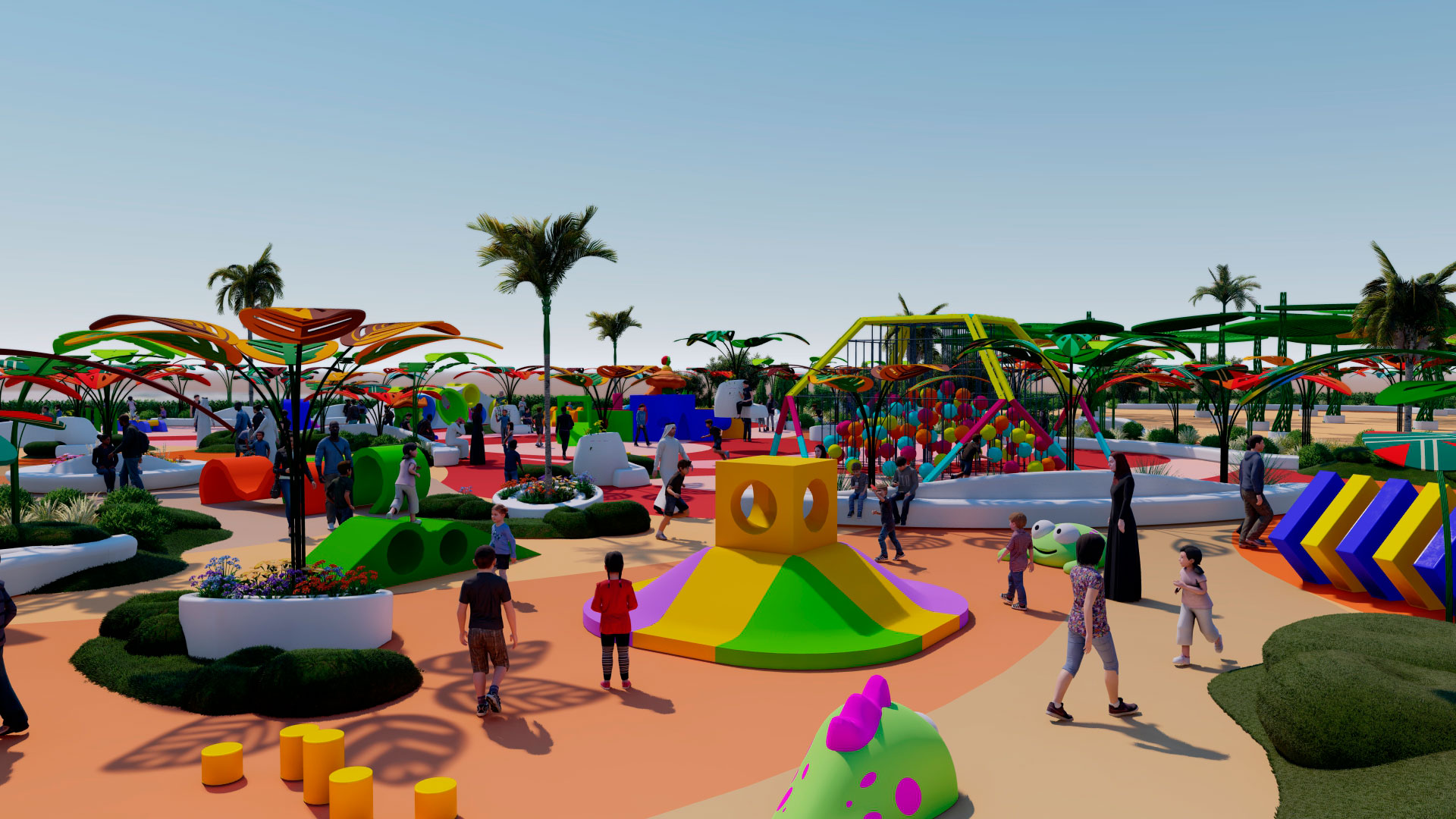 We can advance that the site will feature a high adventure-course, as well as a wide selection from our children's playground-games catalogue.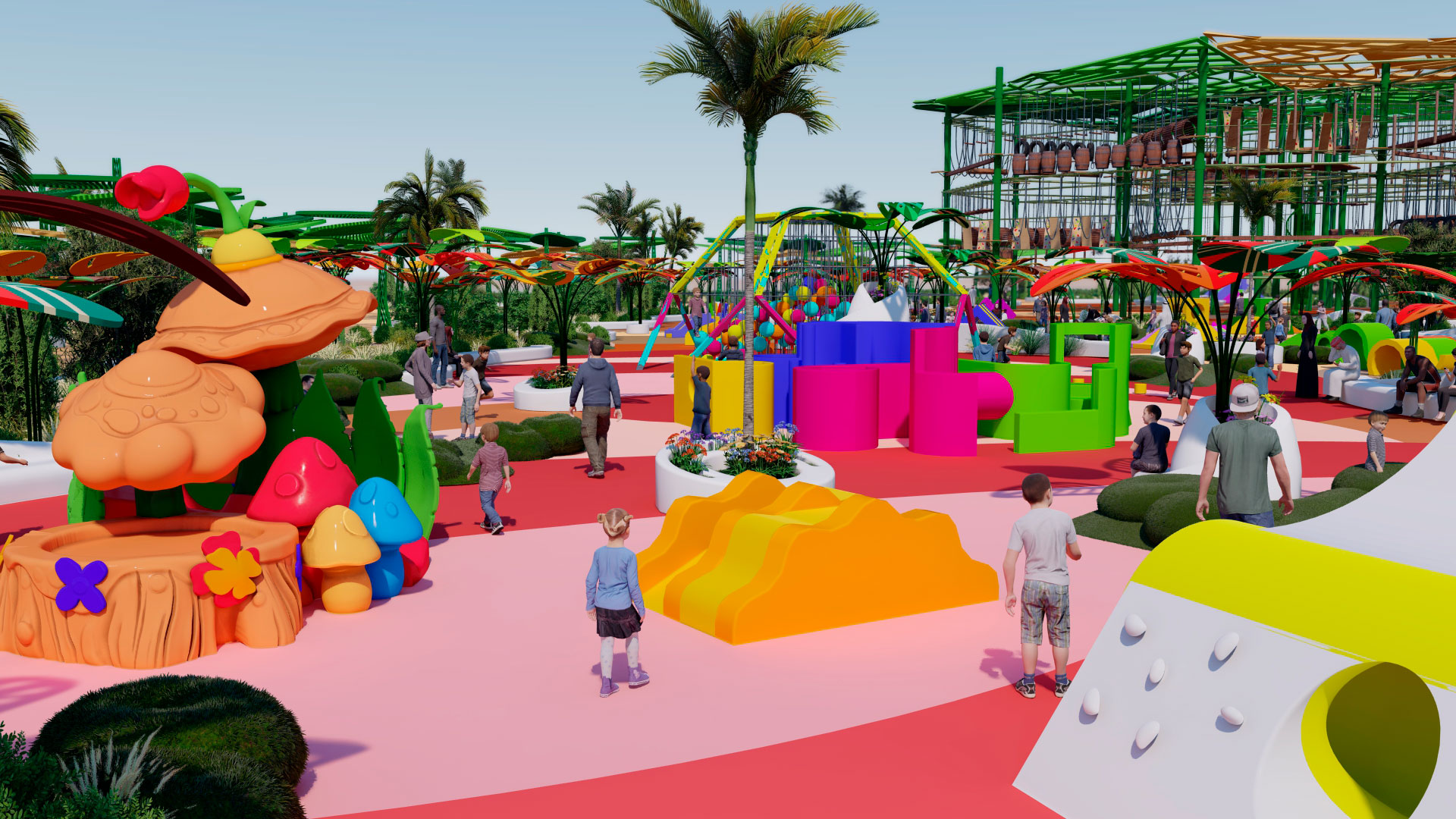 For the adventure park, we have also planned the architectonic theming of the service buildings and the enclosures of the area. In addition, for the landscaping we have a wide variety of planters and benches, as well as a shading system using a large assortment of our artificial tree creations, all designed specifically for the project.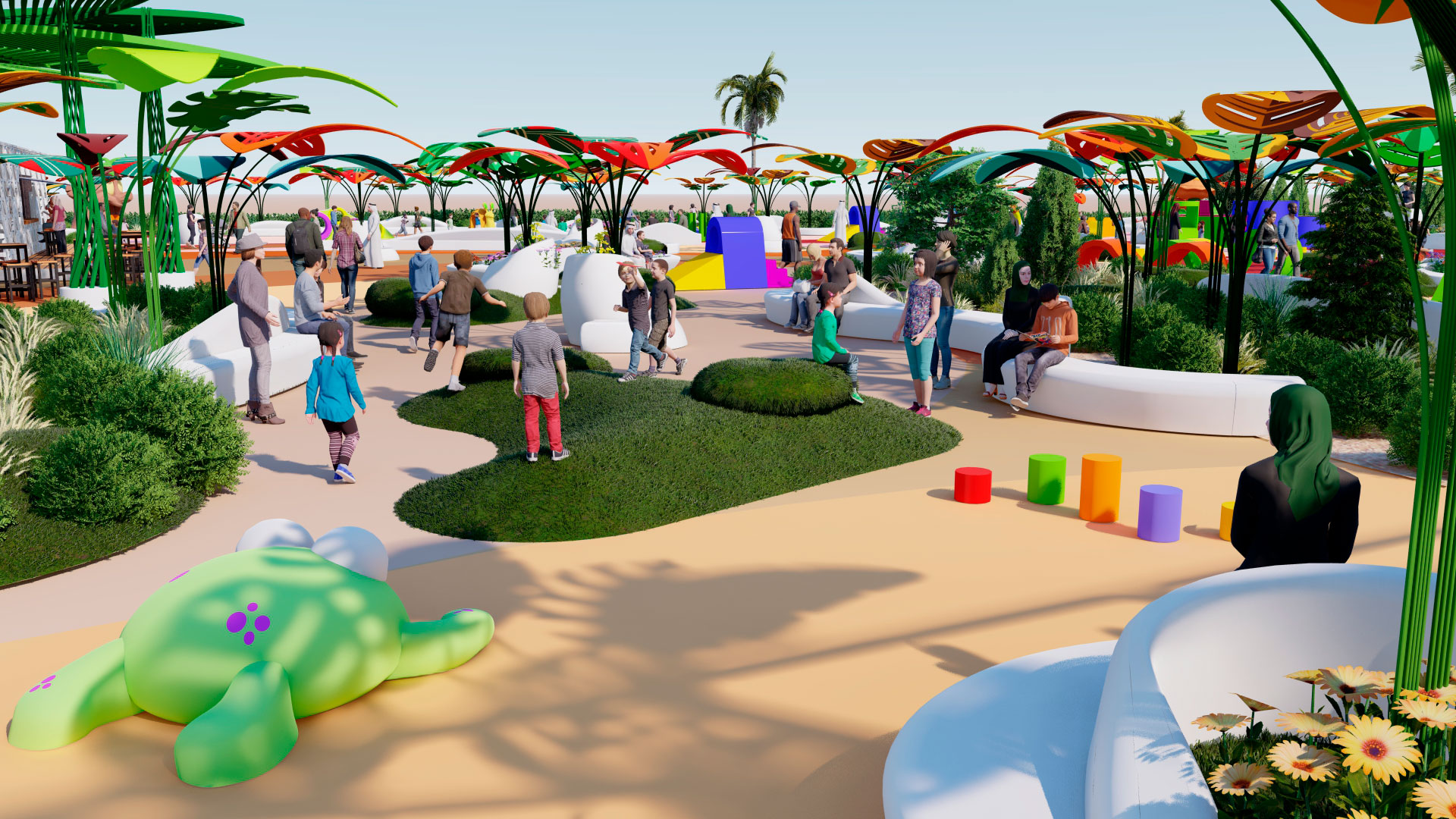 The adventure course, which is particularly spectacular and unique in the region, deserves a special mention. According to our design, the adventure course will have 3 climbing levels, a height of 16 metres and a 900 m2 footprint. The journey through the various platforms and workshops is expected to last approximately 2 hours and the attraction's total capacity will be 120 users. Overall, the adventurous experience will take place over 90 climbing elements of varying difficulty and 10 themed environments. Of course, adventurers will be provided with all the necessary safety elements. The ensemble includes a platform for activities and a children's circuit.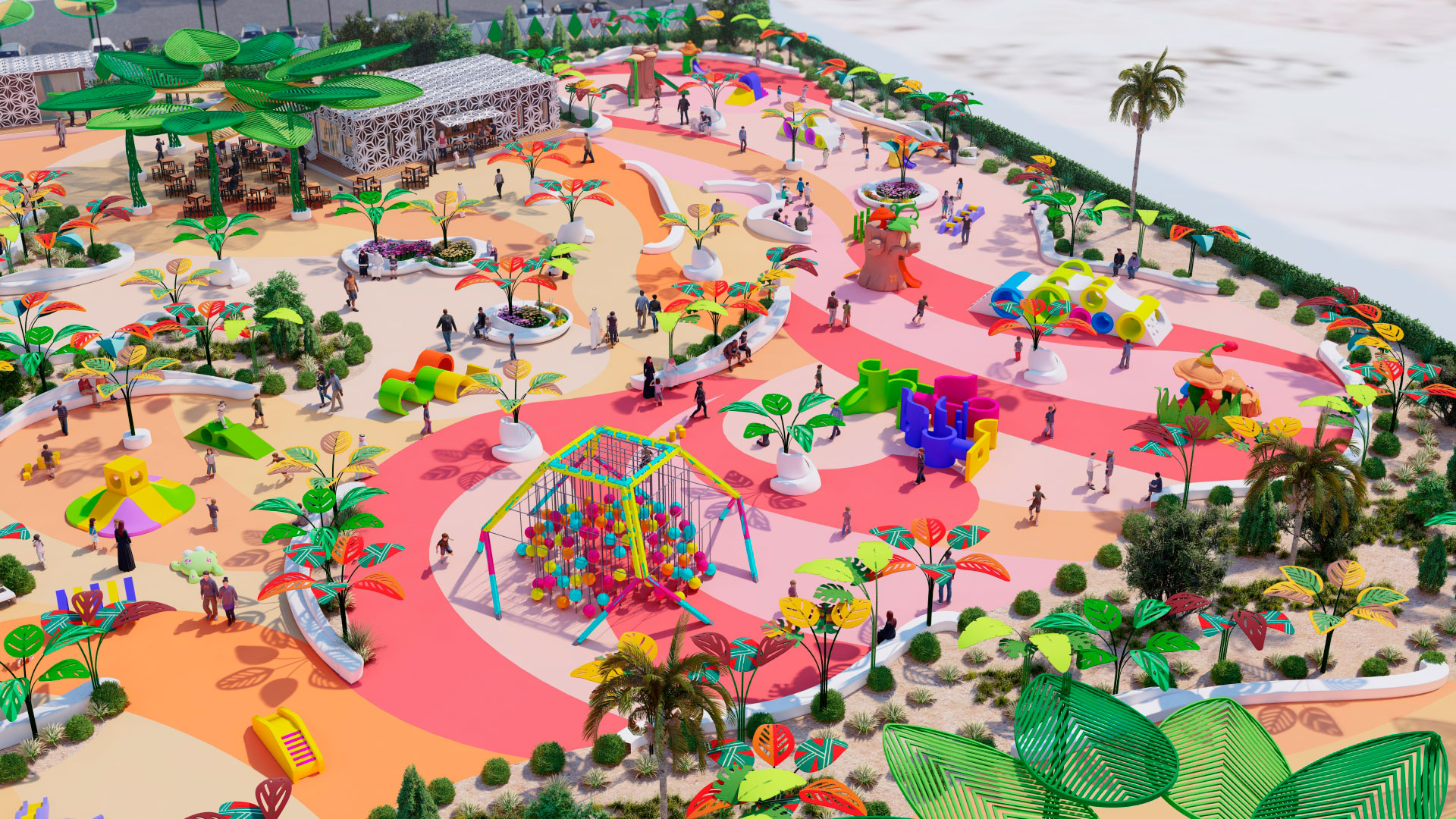 This unique adventure park is designed for a target audience of all ages, so that both children and adults can enjoy a unique experience. As with every project we undertake, we also take care of its viability, as well as ensuring that all the elements are in place to guarantee the profitability of the developer's investment.