Designing a contemporary building in a natural setting presents unique challenges that require a delicate balance between functionality and aesthetics. This research centre is a good example. Located on the shores of a lake, in a wooded setting, we have chosen white for the façade and large glass large windows, in search of harmony with nature.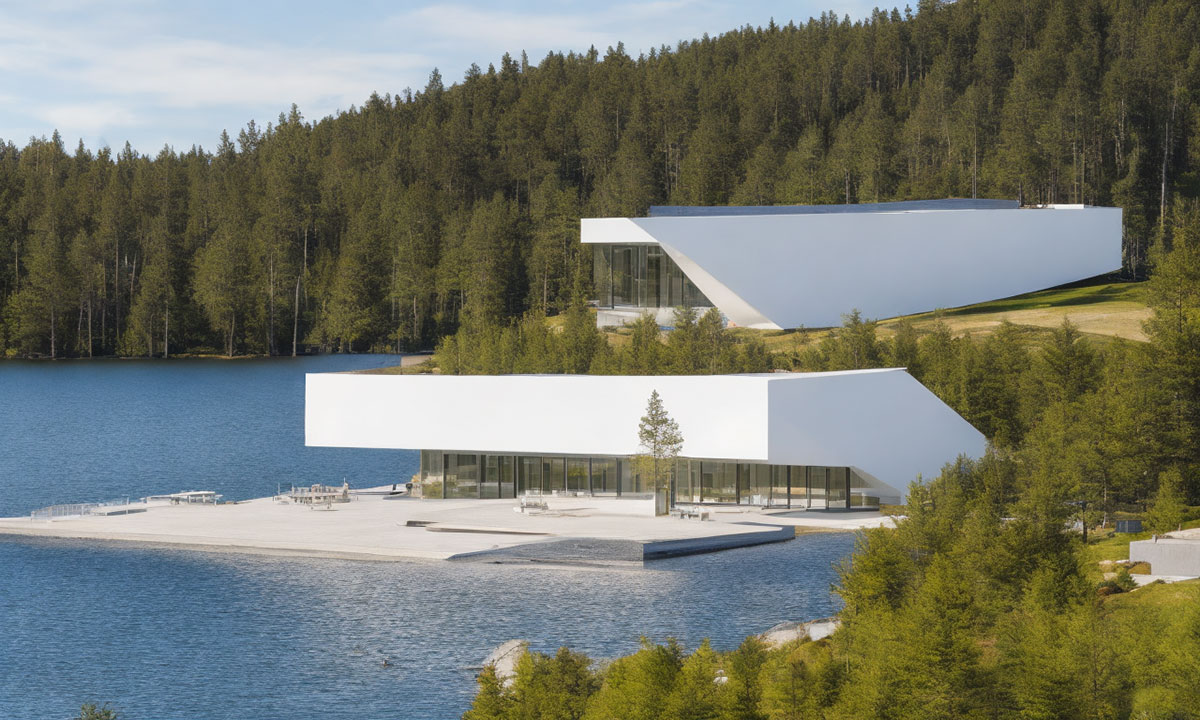 The design of white walls and glass panels gives the building lightness and transparency. Natural light streams in and through the building. Users enjoy panoramic views of the lake and the surrounding forest from a wide range of angles.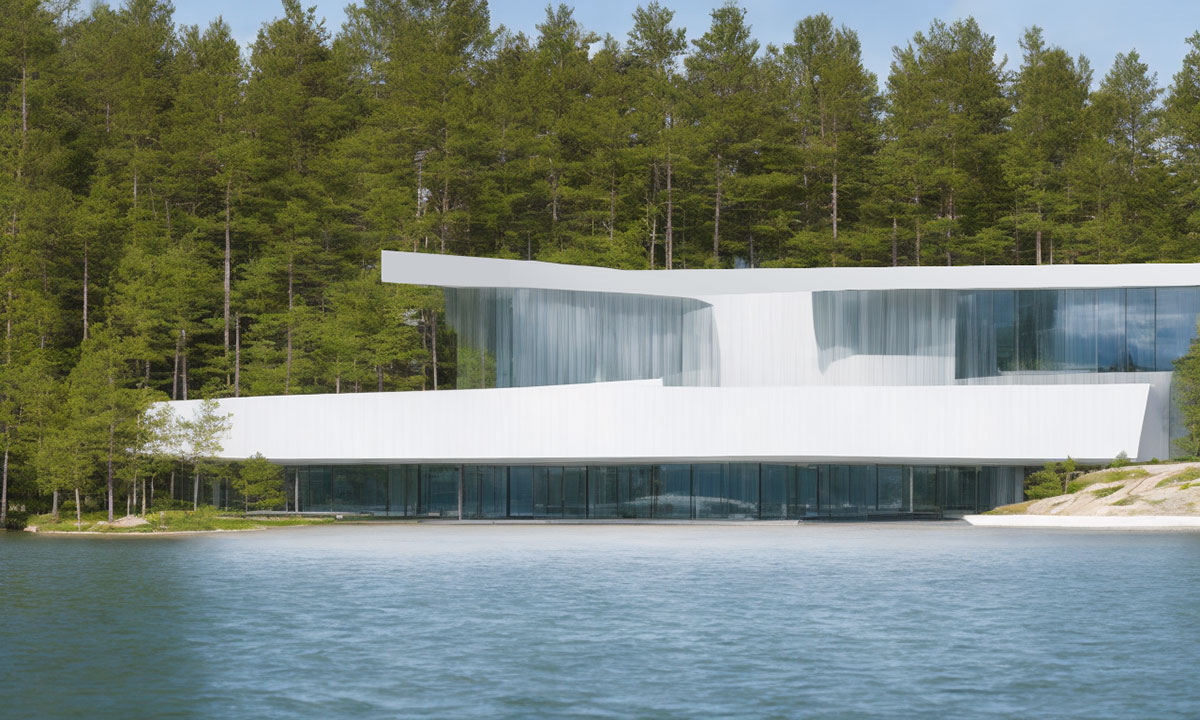 The building's interiors encourage teamwork and innovation. Expansive views of the natural environment are reserved for the common spaces, which recede to the outdoors, while the research areas occupy interior spaces. The design of the latter seeks to facilitate their flexible use, adaptable to the changing needs of the research and the researchers who carry them out.
By Manuel Devesa, senior architect in the Design Department of Amusement Logic