We are currently developing a series of architectonic projects that study and reflect the concept of "building skin", in their aesthetic and functional characteristics. What do we mean by a "building's skin"?
In short: when the architectonic categories of visual image, inhabitable space, structure and program are subsumed by a global symbolic shape, we get special buildings, but ones which are neither functional nor honest.
On the contrary, when the space and structure are at the service of habitability and program, we can optimally design the container whilst maintaining the freedom to independently work on the skin. We thus achieve beautiful and unique buildings, which are also inhabitable and functional.
The building's skin is capable of both aesthetically and functionally modifying a building through its surround, with the aim of adapting the building's relationship with the environment, its visual relations and energy exchanges.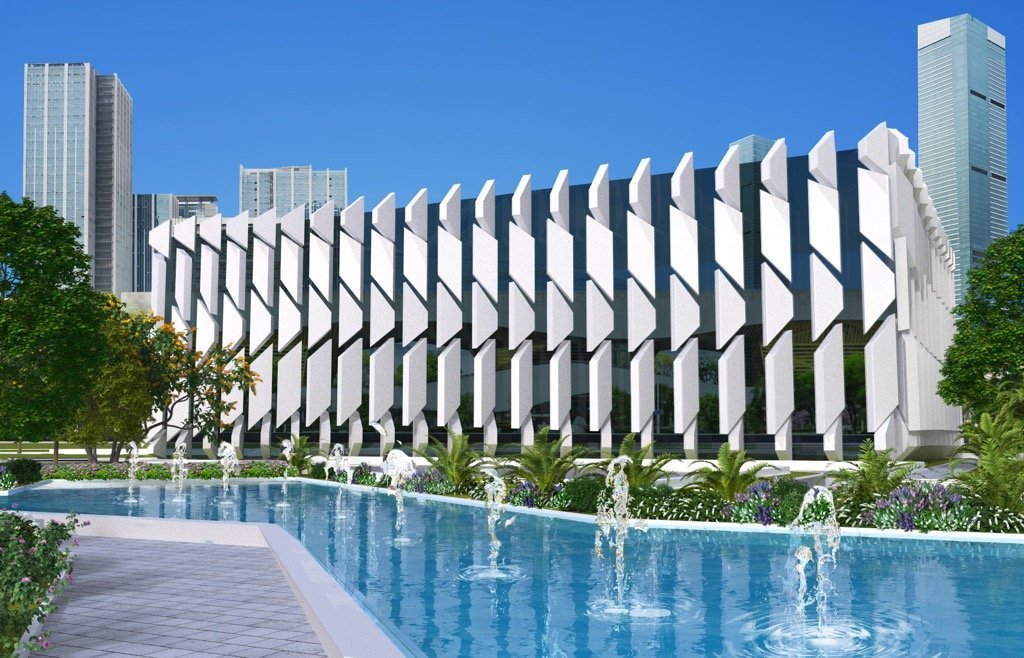 This month we're introducing a study of structured skin, through the use of different geometric bodies. It is a changing skin that plays with perspective and light, from the greatest of geometric simplicity and elegance. The surround is composed of small modules that are displaced and capable of rotating on their vertical axis. As well as achieving a powerful and unique visual image, with this design we can both insulate the building from adverse environmental conditions, whilst being able to capture environmental energy.
In following newsletters, we will present different projects that demonstrate the potent tool of this conceptual and formal architectonic strategy: the building's skin.