The old lever-and-bearing seesaw has evolved over time into a type of swing that in many cases has replaced it and is now part of a growing number of playgrounds. These are spring swings. A thick spring anchored vertically to the ground supports a zoomorphic figure, usually, but not always, with a seat, footrest and handles. The children climb onto the seat, grip the handles tightly, place their feet on the footrest and wiggle madly in a swinging motion which, far from being linear as in the classic seesaw, takes place in any direction in a circular plane. Based on this idea, Amusement Logic's Research, Development and Innovation Department has come up with a new evolution of the spring rocker. We have called it Spring Splash.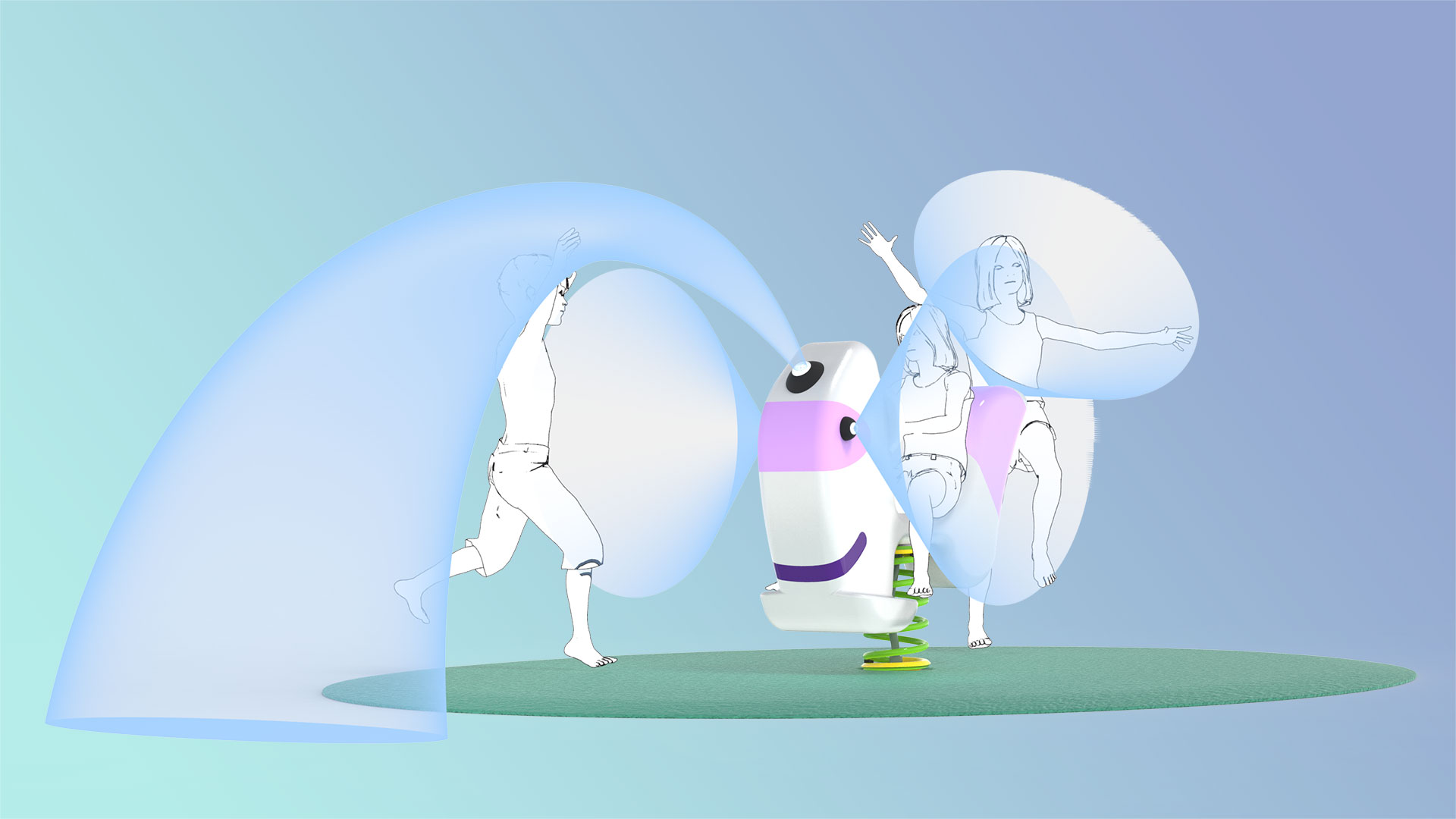 Spring Splash is a children's game that incorporates different water jets into the spring seesaw. These water jets bring new functionalities to this type of see-saw and make it a full-fledged member of the Splash Pads. By swinging, the little users direct the jets in all directions, therefore involving their friends around them into the game. The control of their movements, their psychomotor skills, will help them to direct the bursts of water and get their companions wet. The Spring Splash riders themselves will get wet during their attempts, which, in addition to having fun, will refresh them on hot summer days. All in all, Spring Splash multiplies the fun and becomes an interactive water play concept.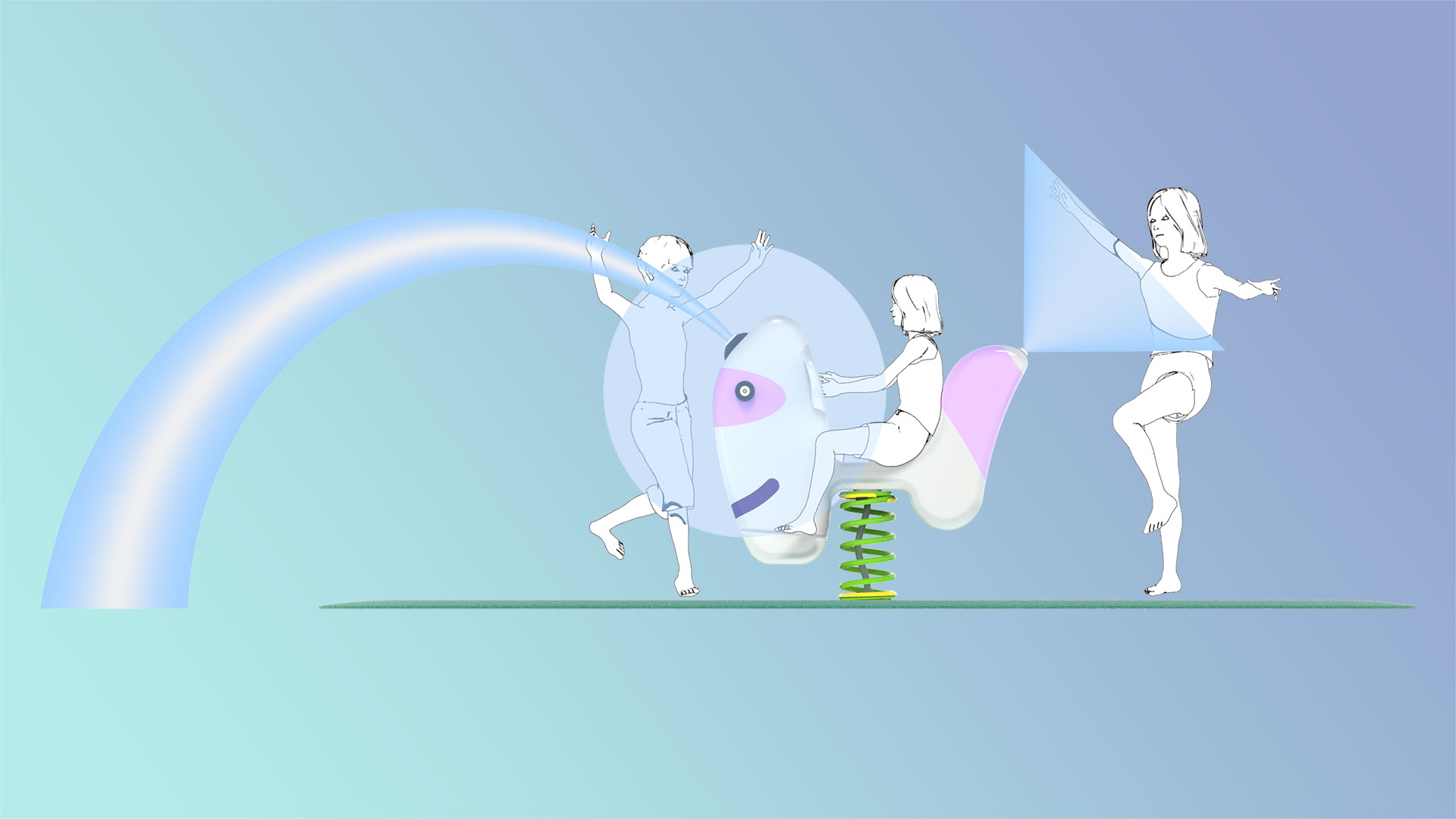 Thanks to the company's 3D Tech manufacturing system, water pipes and nozzles can be integrated into the spring rocker. With nozzles that project water in different effects and patterns, and multiple frame configurations, it is possible to produce an almost inexhaustible multiplicity of Spring Splash models. From classic animal figures, motorbikes or space rockets, to more abstract concepts such as the one presented here. The only limit to the design and creation of the different Spring Splashes is the imagination. As they are unitary games, they can be installed in variable numbers, depending on the area of the Splash Pad or the playground. A novelty that improves on the spring rocker, a well-known element with a proven capacity for fun and entertainment. That is our Splash Spring.