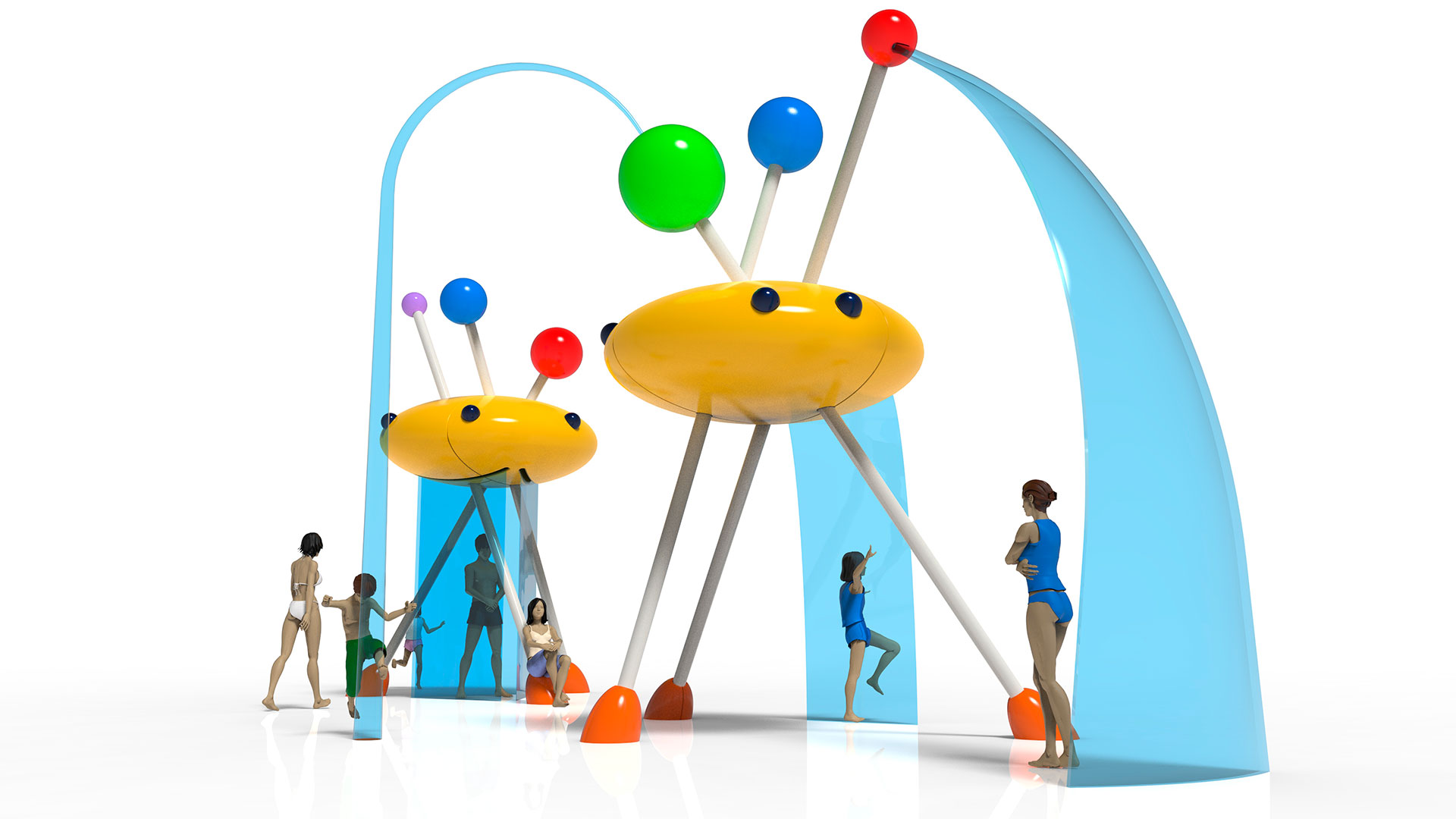 Beings from another galaxy? Spaceships with eyes? Three-legged UFOs? A new animal species? These Tri-Pods could be any of those things. What's more, children are sure to identify them with a thousand other things. When our design team manages to understand and send a clear message in the language of imagination, possibilities for fun are almost infinite. In the language that children understand best, one of surprise, curiosity, entertainment and fun, we present to you the Tri-Pods.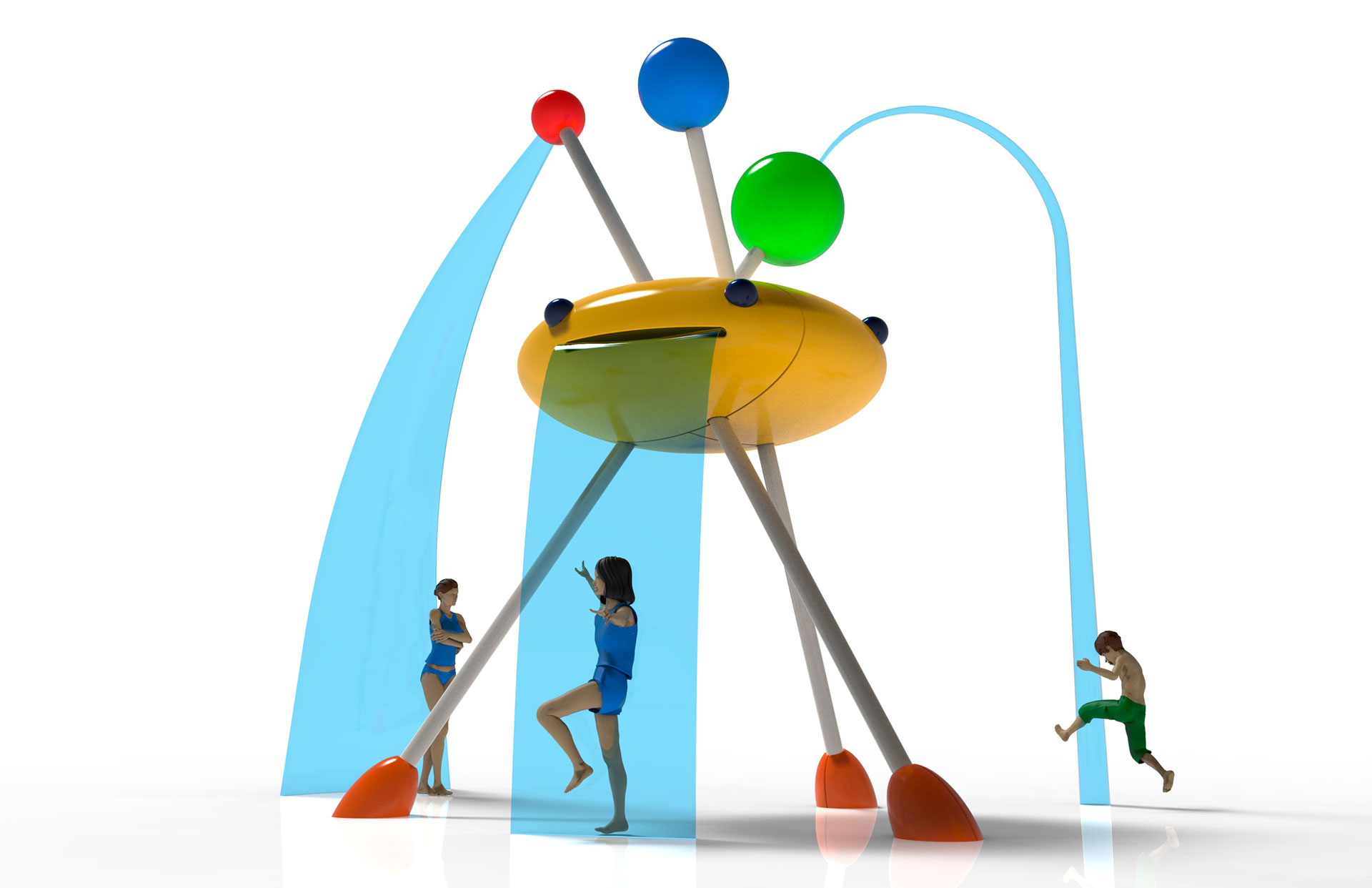 The three-legged structures are made of stainless steel tubes, with the finishes and upper elements in 3D Tech. The support poles house flexible pipes to supply water to the distributors located in the centre of the node, feeding the waterfalls, showers and jets. With a whole palette of bright colours to choose from, the final result is cheerful and friendly figures. There are many games inspired by the Tri-Pods structures: climbing up the tube and sliding, splashing, running around, crossing the waterfalls. These games are suitable for a universal audience, including the whole family and children and people with functional diversity.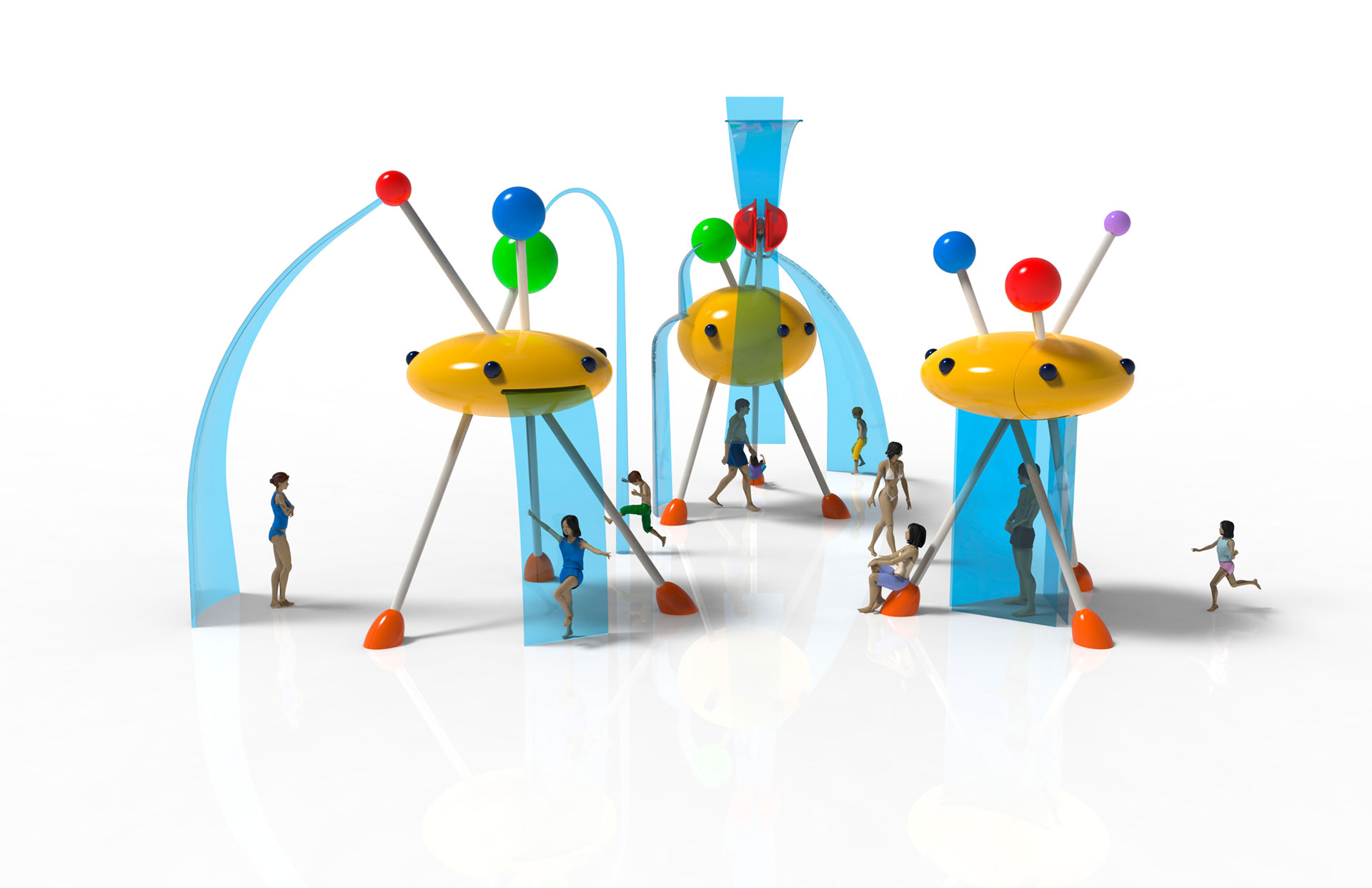 The Tri-Pods can be installed as a standalone attraction or as a complement to swimming pools, Splash Pads and other water facilities, in shopping centres, hotels and resorts and parks in general. Wherever they live, these fantastic, "smiling six-eyed beings", who look as if they're about to start walking at any moment, will become the centre of attention. Meanwhile, young children along with their siblings, parents and relatives, will see their imagination stimulated with both physical and symbolic games, in the company of their alien friends.