This summer we installed the world's first "Cloudland Maxi", in the new multi-adventure zone "Ze Place", in Les Trois Forêts Center Parcs, in the French region of Moselle.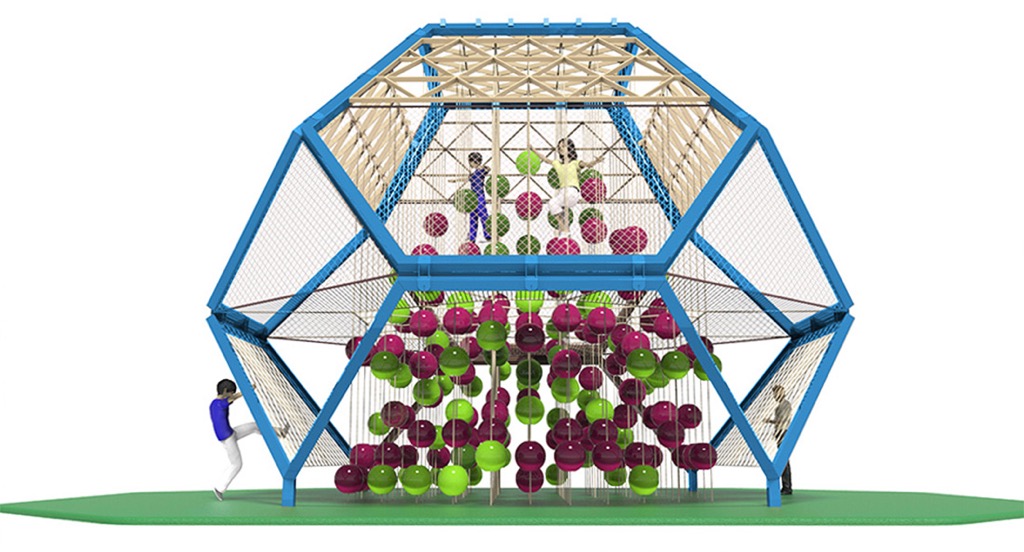 Our "Cloudland Maxi" game, which won a design award for innovation in the sector, helps improve children's agility and coordination. It enables them to develop their muscular strength, increase their spatial awareness and encourage relationship-building with each other, as they search for ways and combinations that allow them to climb as easily as possible. The game is also attractive for adults who wish to test their skill and fitness.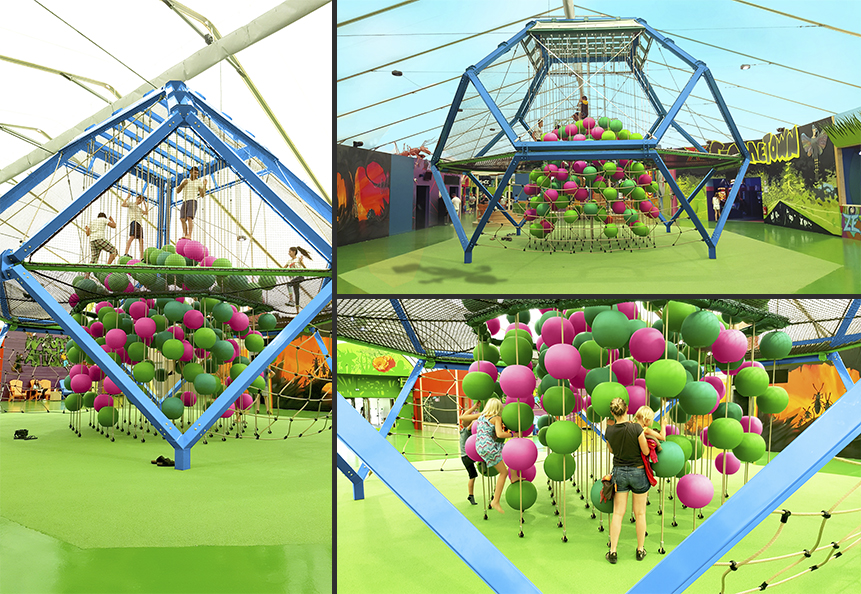 The Center Parcs group is well known in the leisure sector. It was the first to introduce the revolutionary concept of creating small holiday villages in which all kinds of services are found and where visitors are offered the best experience. No two Center Parcs are the same. However, the majority do share the same characteristics: located in a natural setting (forests, beaches, lakes), with accommodation, shops and catering, water parks, games and sports areas, careful landscaping and infinity of both indoor and outdoor activities for all the family.