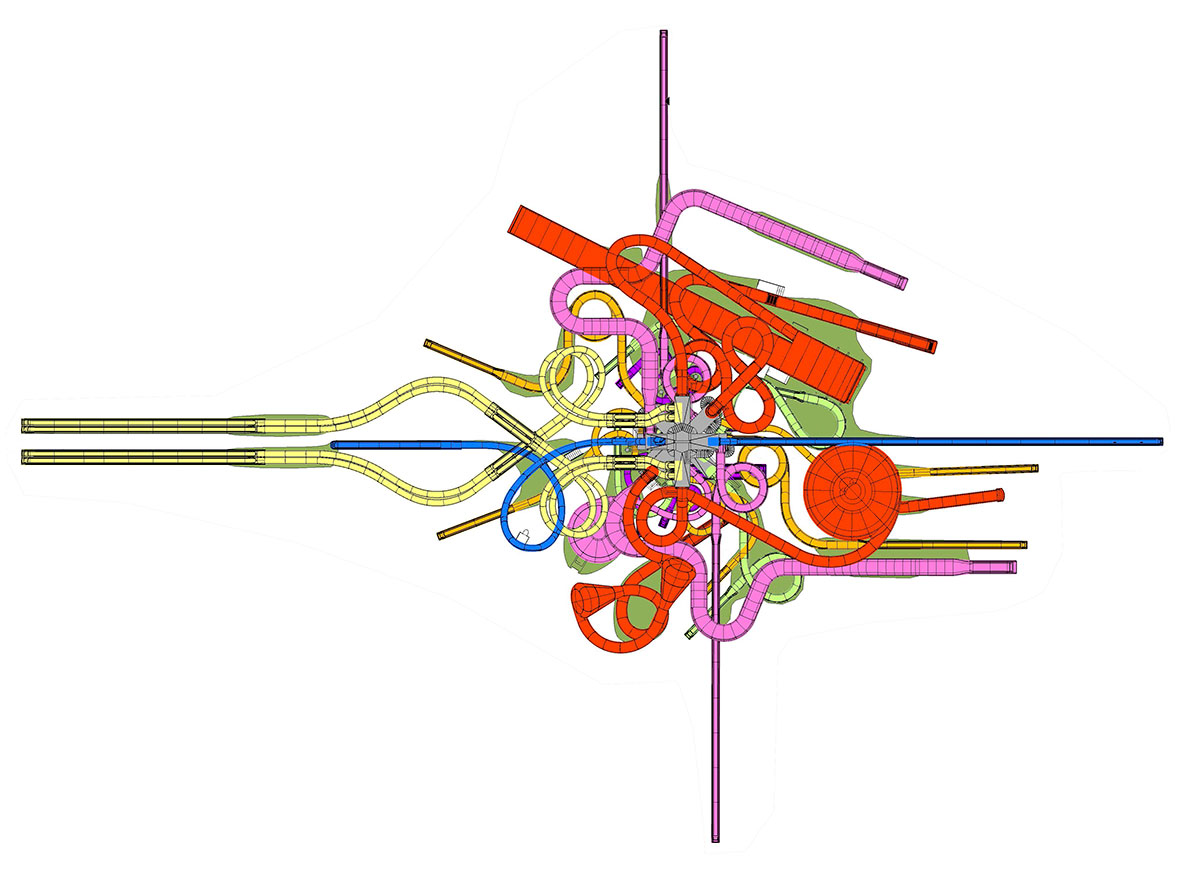 We present the Modular Tower, the central axis of the world's largest water slide complex. Without a doubt a great challenge to which we have responded with all the capacity of our team of designers. To achieve it, we have created and developed an innovative assembly system to form the central tower, that Modular Tower that gives access to all the slides.
It is a compact structure that allows easy access to 31 different slides. The slides depart from 7 different levels, up to a maximum height of 18 meters. The set has slides for all tastes and degrees of adrenaline discharge: fast and quiet, straight and curved, used with or without a tube, funnels, bowls and many other fun shapes.
The tower weighs less than 36 tons. As it is a modular solution, its construction is affordable and reasonable in economic terms, as well as scalable and customizable, with a standardized production system. At the same time, our system substantially facilitates assembly, so that its execution time is shortened by more than 30% compared to conventional towers. The Modular Tower is also so iconic, that it will serve the park as a powerful advertising tool, drawing the attention of the public on a global scale and undoubtedly attracting numerous clients to try the complex out and enjoy it.