In recent years, the large media groups have been increasingly investing more in theme parks. And what is yet to come!
Last month we mentioned the upcoming opening of Disney Shanghai, however, this is just a fraction of the investment that Disney makes in its parks. Like Disney, Universal Studios, property of Comcast, Paramount Pictures, which belongs to Viacom, Sony and Lionsgate, have new mega-projects. Disney and Universal own the 12 most-visited theme parks in the world, which have provided these companies with a large increase in profits thanks to strong public attendance. The revenue of these theme parks exceeded that which was obtained through their television channels and film studios.
The theme parks provide a great platform for the cross-market of products and services. They are destinations for leisure and entertainment, and as such their boost corresponds with the general state of the economy. The large media groups are not only taking part in the theme park market boom, but they are also showing an increasing interest in investing in Asia and the Middle East; an interest clearly pushed by the economic growth and increase of the middle class in these regions. The public attendance growth-rate at theme parks in Asia is significantly higher than in any other part of the world, and if it continues like this, it could eclipse the North American markets in a few years.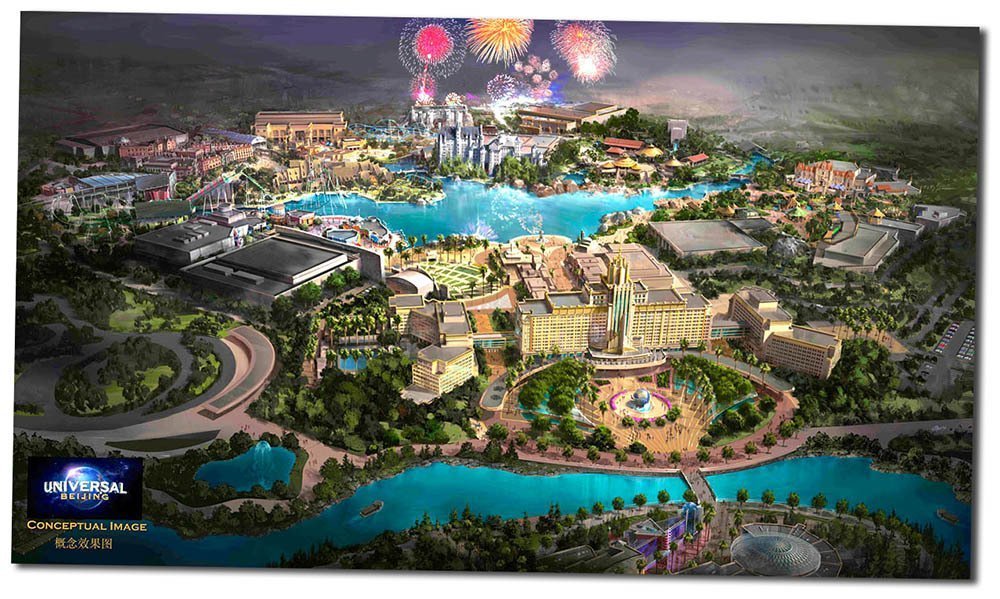 Besides Disney's complex in Shanghai, Universal is planning to open its own theme park in Beijing, at a cost of some $3 billion. Comcast is going to acquire Universal Studios Japan and it has confirmed the acquisition of Dreamworks for $3.8 billion. Sources close to the operation assure that Comcast's interest is due in greater part to the increase in theme park businesses and to the support of the sale of consumer products, rather than its famous intellectual property to produce films.
21st Century Fox is making good use of its brands through the concession of licences to several theme parks. Fox will not be the parks' owner, however its brand presence alone increases the sales of its products related to films and TV programs.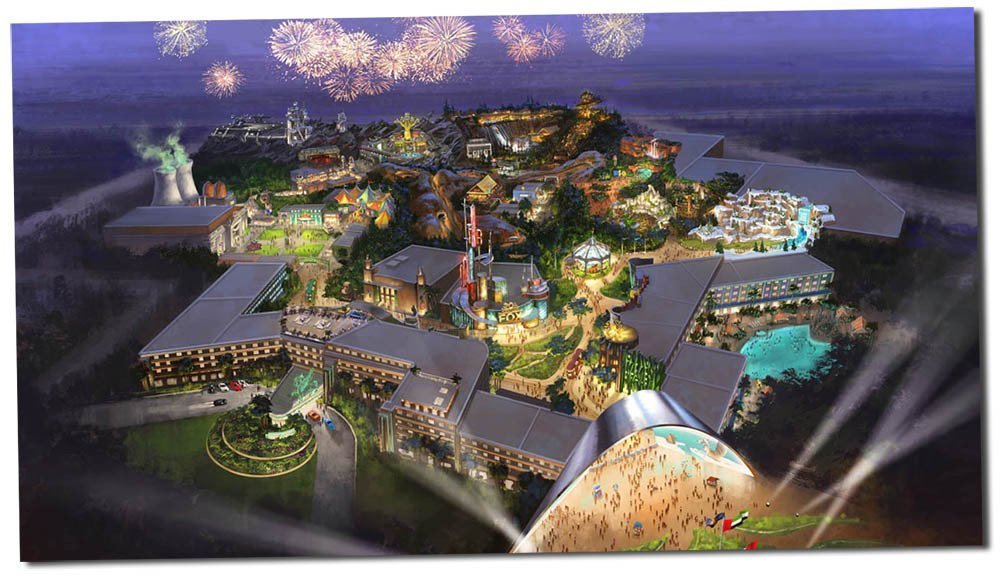 (Render of the theme park project of 20th Century Fox in Dubai.)
Analysts say that parks based on movies and popular TV programs have had much better results than other projects, thus minimising even further the risks that the large media groups face on venturing into this business. There is also a reduction in risk for this type of companies, by granting licences to use their intellectual property products, such as characters and stories, in exchange for a share of the revenue, with which they are achieving great results.