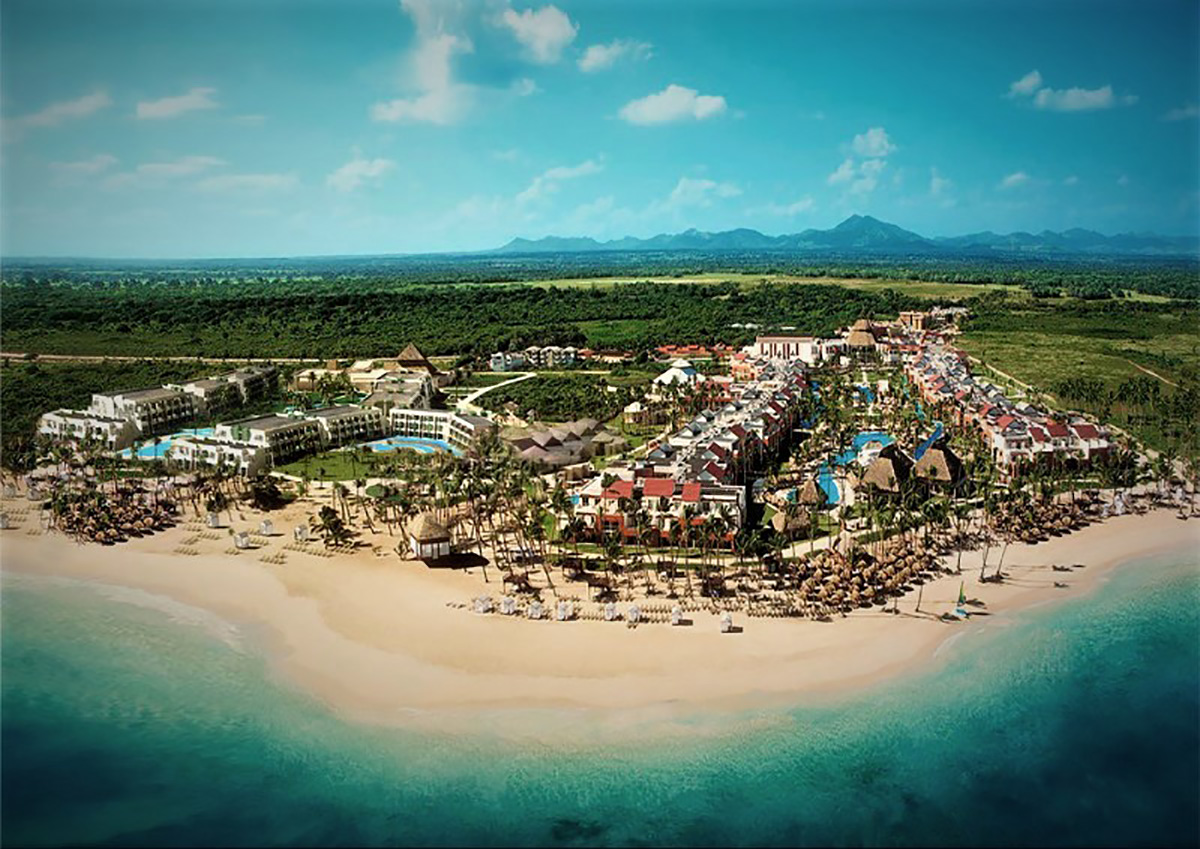 Hotel Now Onyx, located in Punta Cana, Dominican Republic, formally began its activity on November 23, 2016. Three years later, after the expansion work that Amusement Logic carried out, its new facilities called Now Onyx Splash has been inaugurated.
The event was attended by the President of the Republic, Danilo Medina, his Minister of Tourism, Francisco Javier García, as well as Enrique Martinón, president of the Martinón Group, owner of the complex, and other authorities of the country's tourism, business, social and government sector.
The «protagonist element» of this new inaugurated area, according to Mr. Martinón, is «a large pool consisting of a lazy river of 3.5 meters wide and more than 200 meters long». But it also includes a wet bar and a dry bar, a stage for shows and four slides: an 11.5-meter-high Kamikaze, a spiral Black Hole, an open Giant Slide and another Black Hole that ends at the central waterfall of the swimming pool.
With the Now Onyx Splash, the hotel wins an area of aquatic activities and entertainment ideal for the whole family, and completes the offer with its parties and live shows for all ages, five swimming pools, supervised clubs for kids and teenagers, games in the casino, fun at its nightclub, relaxation in a spa of international category, etc.
On the other hand, the hotel which previously had 502 rooms, with the extension of 320 rooms «becomes a beautiful resort of 822 suites,» added Mr. Martinón, before discovering the memorial plaque. For his part, the Minister of Tourism said that «this project is among the line of quality products and investment in hotel infrastructure that are done in the Dominican Republic (…), the first destination in the Caribbean region, of the 46 countries that compete in the world and, above all, we have been able to develop a complementary offer so that there is an economic dynamic in this area. We congratulate the Martinón Family».
Amusement Logic carried out the supply and installation works of the slides and the lazy river in the planned time frame, without setbacks, and thus made possible the inauguration of the expansion of the complex.
Sources: Hoy Digital, Listín Diario, El Nuevo Diario, Diario Libre