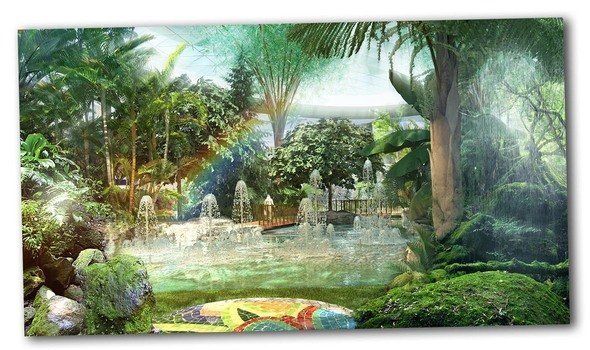 In our leisure projects, two primordial objectives coexist. The first is obviously to offer fun in a safe environment. The second is the environmental commitment, due to the large number of people they attract, the quantity of resources employed in their proper operation and, as in all human activity, the generated waste.
The definition of sustainability is the satisfaction of the current population's needs, without compromising the capacity of future generations to satisfy theirs. As such, right from the initial design phases, the environmental impact that the activity may cause in the surrounding area is mitigated and maximum optimisation of the employment of said resources is sought.
Design criteria are applied that increase vegetation, which improves integration of the animal species into the environment, it contributes to the conservation of its habitat, it makes better use of the water and land resources and it increases integration in the surrounding landscape.
Other criteria are the use of more ecological infrastructures and the application of bioclimatic considerations in the architecture of the buildings. Something so simple such as taking into account the conditions of the sun, rain and prevailing winds to lessen the environmental impact and reduce operation costs by saving water and energy. Our department of Research Development and Innovation is developing specific systems that are implemented in our projects, with optimum results.
The tourist and environmental capacity of the ecosystem are also taken into consideration. In other words, the possibility of hosting organisms without exceeding its productive, adaptive and regenerative capabilities. All this is necessary, but not sufficient, and it should be complemented with training and raising awareness in the project's management team and in all of us, as agents involved and responsible for the upkeep of our environment in the medium and long term.