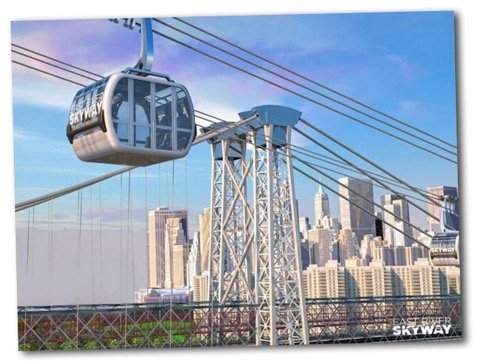 A real estate developer from New York has proposed the construction of the "sky gondola", between the coasts of Brooklyn and Manhattan, for the mass transport of people. The aim of this project is to reduce congestion on the ferries, subways and bridges that the city has in this area.
The so-called East River Skyway composes of high-speed aerial cable cars, moving New Yorkers to Manhattan in less than four minutes. The cars can accommodate more than 5000 people per hour, in both directions.
According to its developer, this proposal would be a relatively cheap and quick-build solution. Its estimated construction costs are between 75 and 100 million dollars, including the cost of the stations; a much smaller figure than the cost of a new subway line.