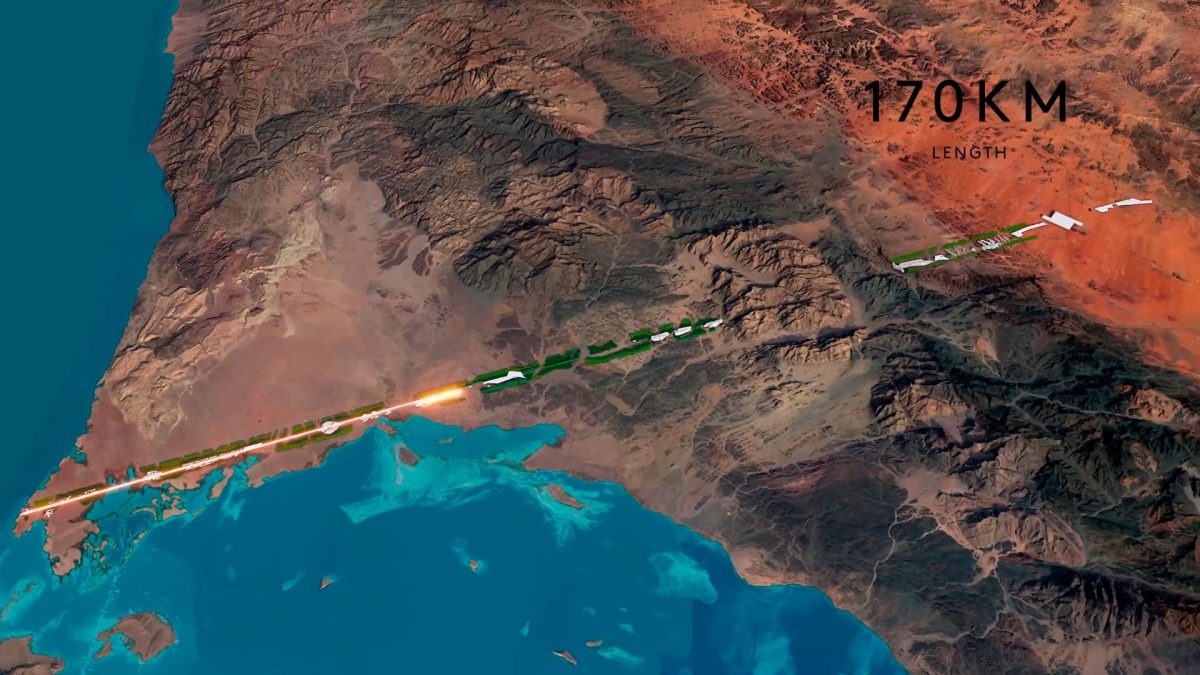 "Since the Industrial Revolution, cities have prioritised machines, cars and factories over people. Even in cities that claim to be the most advanced in the world, people spend years of their lives commuting. By 2050, commuting time will double". These are the words of Saudi Arabia's Prince Mohammed bin Salman to justify the city project he announced on Sunday 10th January in a television appearance. "Why do we have to sacrifice nature for the sake of development," he added. The city, called The Line, forms part of NEOM, the transnational economic zone that was announced in 2017 as part of Vision 2030 to transform Saudi Arabia's economy and free it from its dependence on oil.
The Line, with a projected population of 1 million residents, will stretch over 170km. It will be powered by 100% renewable energy, offer high-speed transport and autonomous vehicles. Its straight-line layout will ensure that basic services such as schools, medical clinics, markets, etc. are within a five-minute walk. The idea is that "no journey should take more than 20 minutes". The city, oriented towards the preservation of nature and the well-being of the population, is organised on three levels: the first is for residential areas, green zones and pedestrian traffic; the second, underground and invisible to residents, will be for infrastructure, vehicles and services; and finally, the third level will house roads and tunnels for high-speed transport.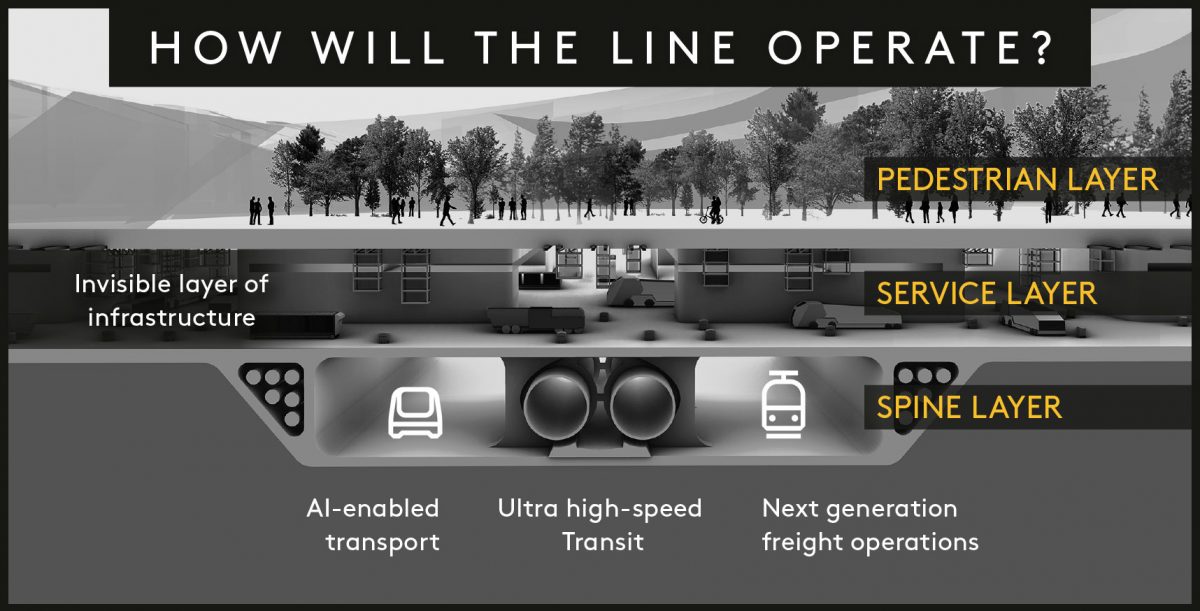 The project will begin construction this year, 2021, and will cost between 100 and 200 billion dollars from the Saudi Arabian government, from the Public Investment Fund, the country's sovereign wealth fund, and local and international investors. It isn't the only nor the first project of its kind in the history of urban planning. In fact, in Spain, the same kind of project was planned and even started to be built: Ciudad Lineal. The engineer Arturo Soria y Mata conceived the development in 1886, a city around a linear communication axis, with a tramway and basic facilities at its stops, and single-family houses for healthy living. However, only a segment was built and it ended up subsumed in the city of Madrid. Although the success of similar projects has not been as expected, the context and the current historical moment is different, so we will keep an eye on their progress. In the meantime, here is a video of the project.