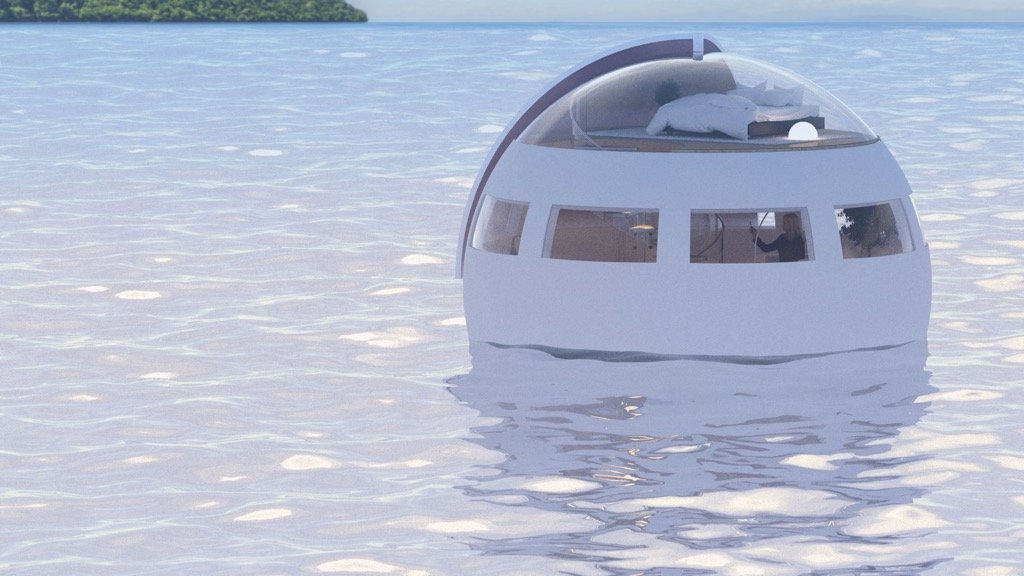 Huis Ten Bosch Theme Park, in Sasebo, (Japan), wants to offer a new and unique experience to its visitors. It consists of staying in floating spherical capsules and spending the night slowly floating on the open sea. In the morning, guests wake up on an island full of attractions and adventures. The 39.000 m² island is located 6km south east of the park, in the Omura bay.
Each capsule consists of two floors with enough space for 4 people, where they can enjoy the panoramic views. We are yet to know how the floating hotels will be manned or propelled through the water. It is estimated that one night in one of these capsules will cost around $300.
The Huis Ten Bosch park is a replica of old Dutch buildings, with hotels, theaters, shops, museums, canals and windmills.