From Amusement Logic we present a resort hotel perched on the Mediterranean coast with a futuristic design based on organic shapes and an architecture that blends into its surroundings: Oasis Futura. The heights, descending down the cliff in wide stepped terraces, culminate in swimming pools with undulating contours, open to the unique landscape. These pools reflect the blue of the Mediterranean sky, which reverberates below in the hues of the sea. At the same time, the sunlight plays with the white colours, in a reflection of the clouds.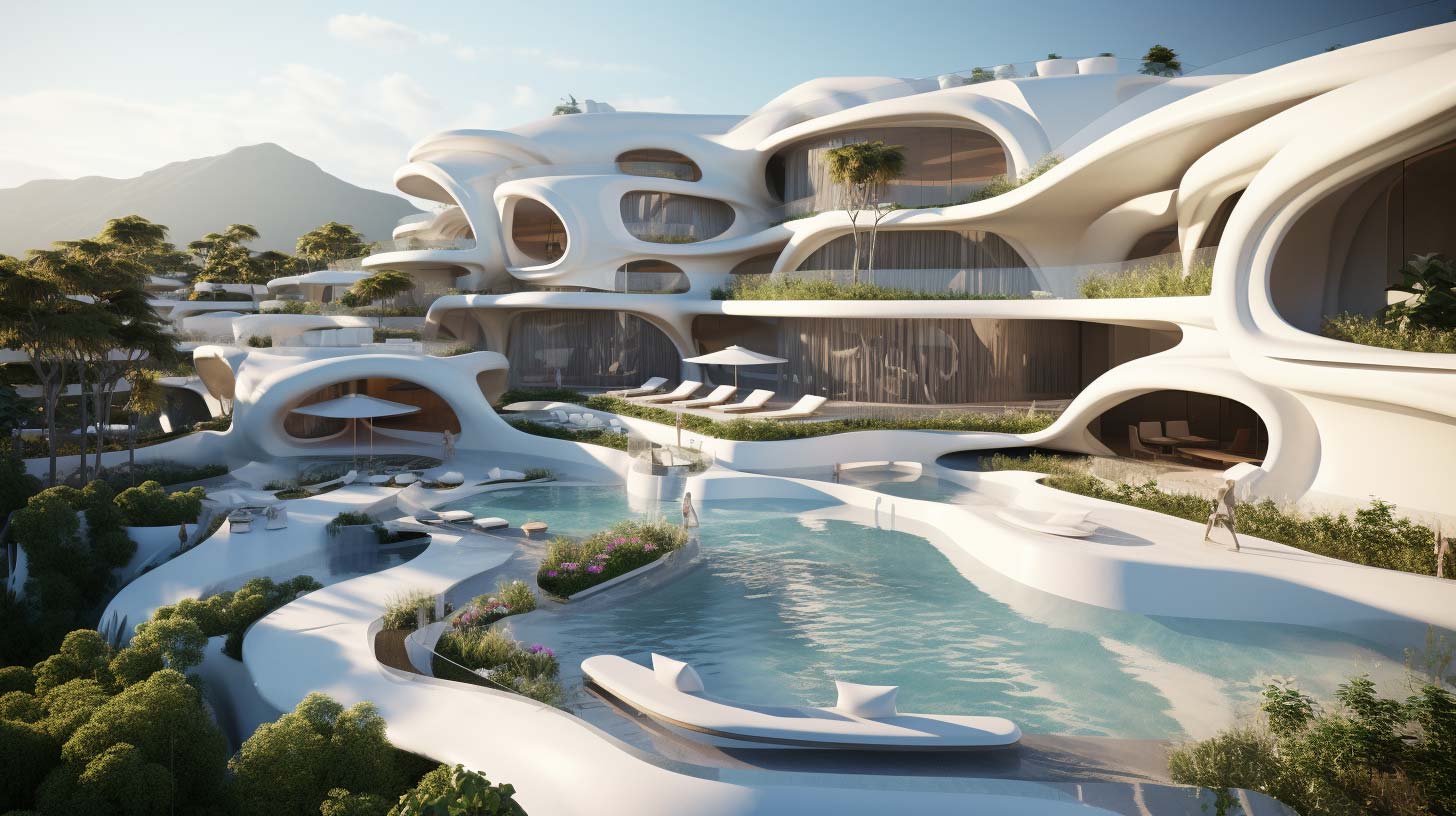 The architecture, in a fusion of terraced rooms and pure white colours, incorporates stucco textures that evoke the rich tradition of whitewashed walls of the Mediterranean region. This space, designed under the weathercore premise (referring to an inspiration that gives prominence to the climatic environment), makes natural elements part of the guest experience. Whether in the form of swimming in the pools, spa treatments with panoramic views, or alfresco dining.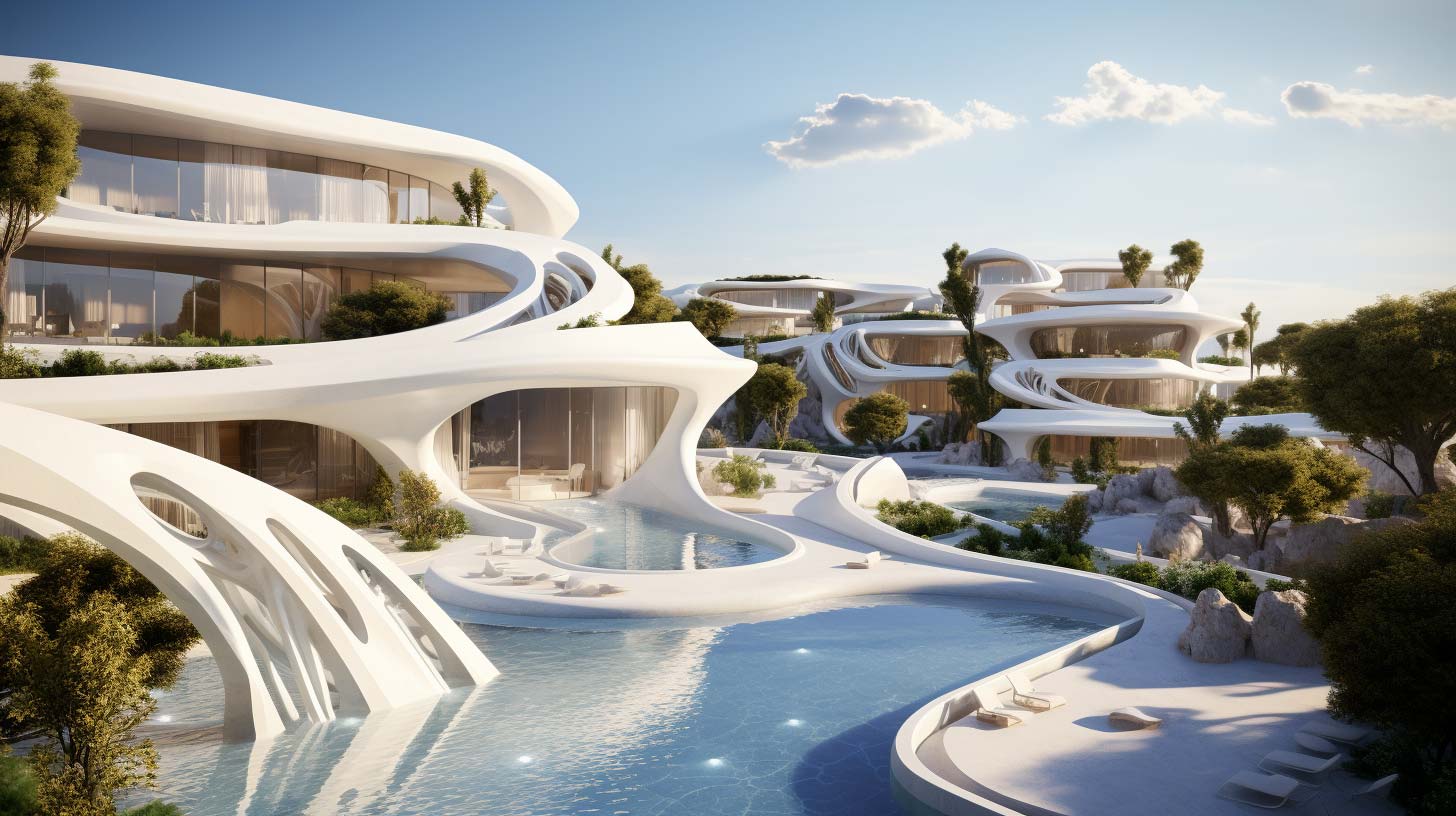 At Oasis Futura, every detail produces a sensory experience in its recipients: the gentle whisper of the breeze, the soothing sound of water flowing between the staggered levels, the constant presence of the lapping waves of the sea… This resort hotel offers a harmonious combination of visual and auditory stimuli, an almost surreal environment that organically reverberates, as an experience in which design and nature merge.