The Centre Pompidou, with one of the largest contemporary art collections in existence, is one of the most important museums in France, alongside the Louvre and the Musée d'Orsay, and in the world. The annual number of visitors reached 3 million by 2020. Its works include numerous pieces by internationally renowned modern and contemporary artists such as Chagall, Matisse, Kandinsky, Picasso, Francis Bacon, Robert Rauschenberg and Andy Warhol. It is also a dynamic art centre that cultivates its international presence by establishing branches abroad, such as the Malaga branch in Spain and the Shanghai branch in China. The modern art museum recently announced the signing of two new agreements to take its collections to Al-Ula in Saudi Arabia and Seoul in South Korea.
The new agreement with Saudi Arabia was concluded on 12th March between the museum and the Royal Commission for Al-Ula (RCU). According to the RCU's statement on Twitter, the agreement is "a new milestone for #AlUla's growing creative ecosystem". Thanks to it, and the "cross-cultural connections and collaboration" it establishes, the town is moving towards becoming "a dynamic arts and cultural hub".
For its part, the Centre Pompidou states in a press release that "this partnership aims to support the enhancement and development of the cultural, artistic and creative aspects of the AlUla site". To this end, "the Centre Pompidou will contribute its scientific and technical expertise in the training of staff, particularly in the areas of conservation management of collections and mediation". The opening date of this new Saudi branch of the museum is not yet known.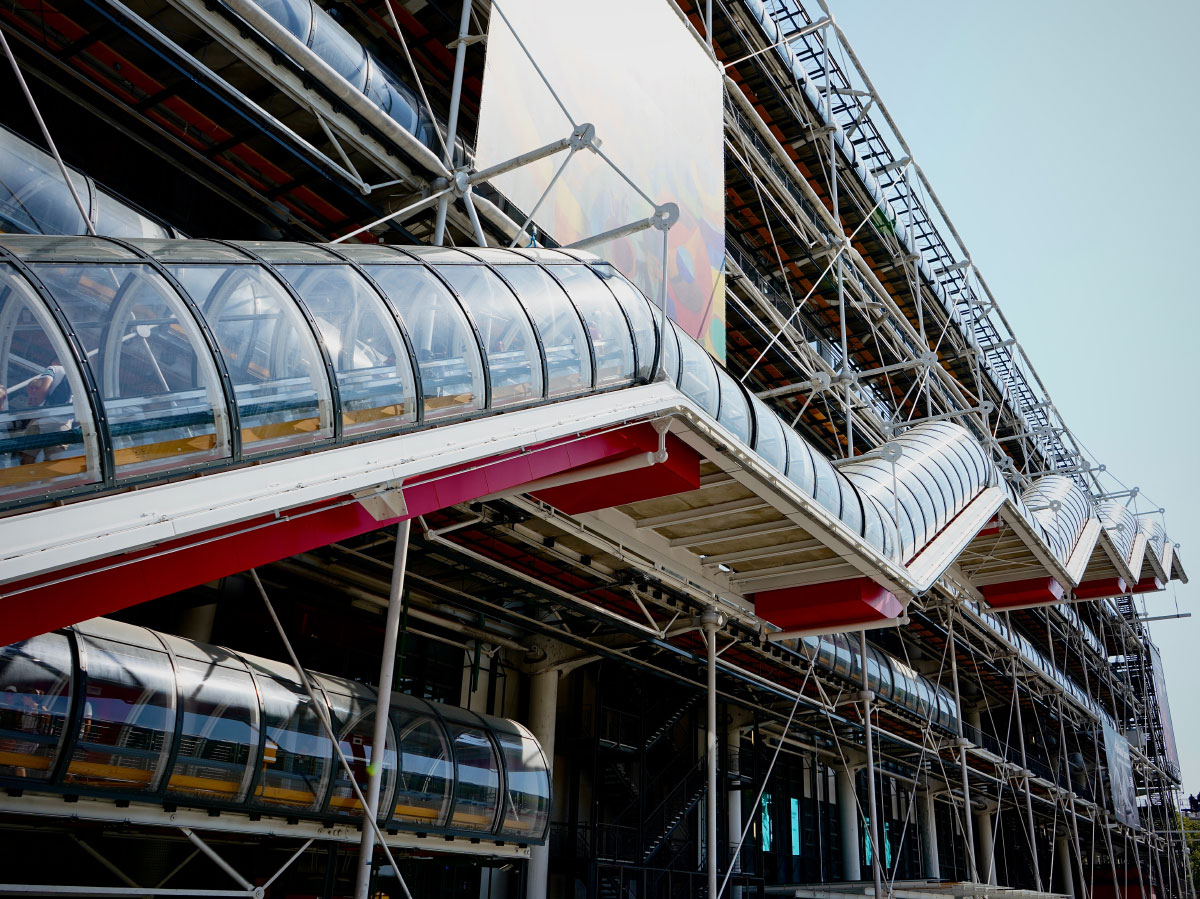 Regarding the agreement for the Seoul branch in South Korea, the president of the Centre Pompidou, Laurent Le Bon, signed an agreement with Shin Hyun-Woo, head of the Hanwha Cultural Foundation. This foundation belongs to the Hanwha Corporation, a business group with a portfolio of businesses in the energy and materials, aerospace, finance, retail and services sectors.
Hanwha Corporation will begin construction of the museum later this year in 2023, on five floors of the so-called 63 Tower, its current headquarters, with a view to opening in early 2025. Jean-Michel Wilmotte, the architect responsible for the interior design of the Louvre and the British Museum, will design the new branch of the modern art museum. According to the press release issued by the museum, over the four years of the agreement, the Centre will "offer eight monographic exhibitions (two per year) based on a selection of works from the Centre Pompidou's collection".
Sources: Artnet News, Hanwha Corporation, Centre Pompidou, Royal Commission of Al-Ula.
Images: Hanwha Corporation, Royal Commission for Al-Ula.