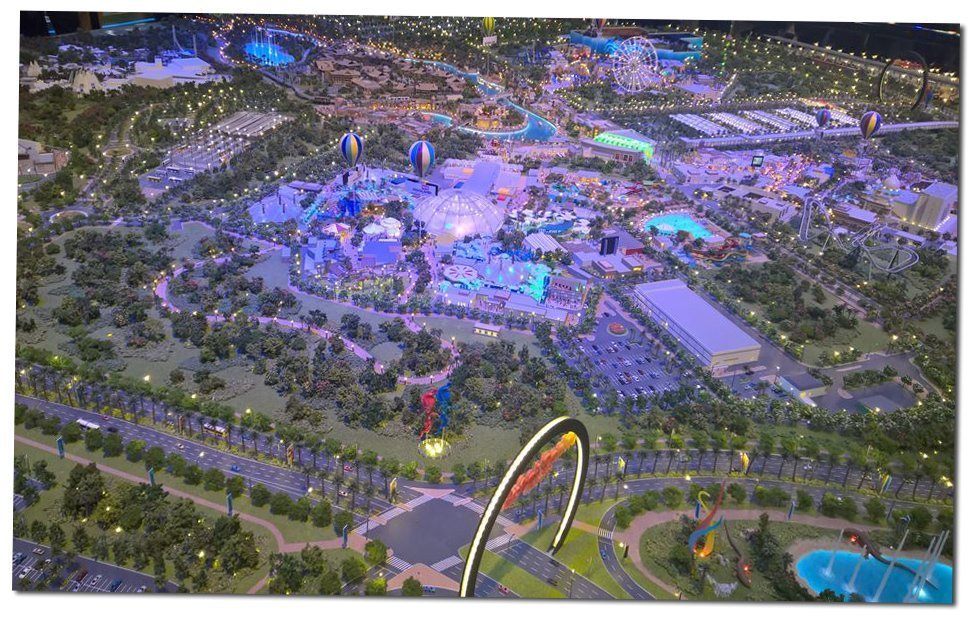 (Replica Dubai Parks and Resorts multi-theme park)
It is estimated that the current boom of leisure projects in the United Arab Emirates (UAE), will increase the country's tourist revenue by 78%: from $470 million in 2015 to $837 million in 2019. As well as five theme parks, (Motiongate Dubai, Bollywood Parks, Legoland Dubai, IMG Worlds of Adventure and Warner Bros.), 3 large museums and 2 safari parks are being built.
Another mega-project has been announced for 2020: the Meydan One, that will have the world's largest ski slope. The UAE will also lead hotel construction in the region, with more than 50.000 new rooms. All this means that the UAE can become a worldwide destination for leisure and entertainment, rivaling giants such as Orlando, Hong Kong or Singapore. As long as they can overcome two major challenges: climate discomfort and the cultural integration of international visitors from different places.
PricewaterhouseCoopers (PwC) latest report UAE's transformation into a world-class Leisure & Entertainment destination predicts that the Emirati Entertainment and Leisure market could reach 45 million visitors in 2021, of which 30 million will be international tourists and 15 million residents.
It is undoubtedly the country with most leisure developments in the world today. The Emirates are clear about the potential of tourism as an industry and with their vision and resources, they are making it a reality, with this continuous flow of unstoppable developments.