We're starting a new section in our Newsletter, in which we will talk with professionals responsible for management and direction in sectors such as waterparks, hotels and campsites amongst others. Our aim is to bring the general public closer to the operations in these sectors and learn first-hand about the current and future situation.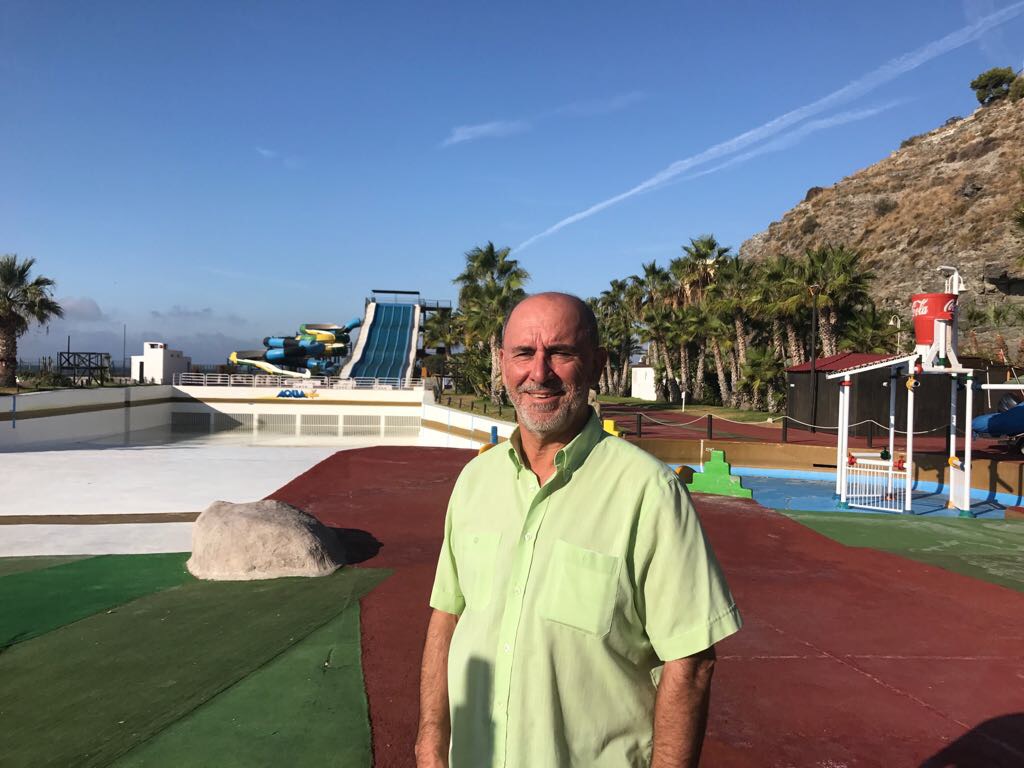 This month we have the chance of talking to Vicente Barbero, the Director of the AQUA TROPIC Waterpark in Granada, Spain:
"The park has gone through different phases since opening in 1989. Notably the fire it suffered more than a decade ago, which destroyed the facilities and we had to completely redo them. We have more than 35,000 m² in a superb location, and this is one of the keys to our success. The other is the use of saltwater, something which our visitors love.
In the last 5 or 6 years, we've taken a leap in quality, with an important change in image and moreover, our public. We were sold out during most of August, with 1400 people in our park. The majority of visitors are families consisting of grandparents, parents and kids.
We offer attractions that are most typical in waterparks (wave pool, slides, Whirlwind etc.), however the most popular, mainly due to their competitive element, are the soft slides. They've been here since the park began. The new children's area is also worthy of mention and we're proud to see entire families enjoying the same space.
We attach great importance to achieving client loyalty through personal treatment. That is where our team places greatest emphasis. Before opening, there are training and refresher courses, as well as advice for treating clients who have some kind of disability. It is work that is supported by marketing actions such as family-saver tickets, season tickets and one of the most competitive prices in the sector. This, together with the attractive location (it is next to the sea with stunning views) and the extensive recreation area, marks the park's main value. We are open to the public 85 days of the year, so everything has to be well planned and nothing left to chance. And this year has been a phenomenal year without incident.
In the day-to-day operations, I would like to highlight the work of the lifeguards. From first thing in the morning, they give talks to the teams so they are prepared for any eventuality. Safety and communication protocols are important in any incident, as media trivialisation of any problem should be avoided for the good of the sector. We carry out regular inspections following both regional and local Andalusian council indications and they revise the attractions, accesses and any points susceptible to risk.
Each year more tourist accommodation appears, with their small waterparks and all-inclusive options. This is a negative situation for everyone. Tourists are in their hotel 24 hours a day, and their expenditure is left solely in those establishments, thus hurting the other businesses in the area. Even so, I'm optimistic for the future of waterparks. There are customers, but you have to go out and get them".