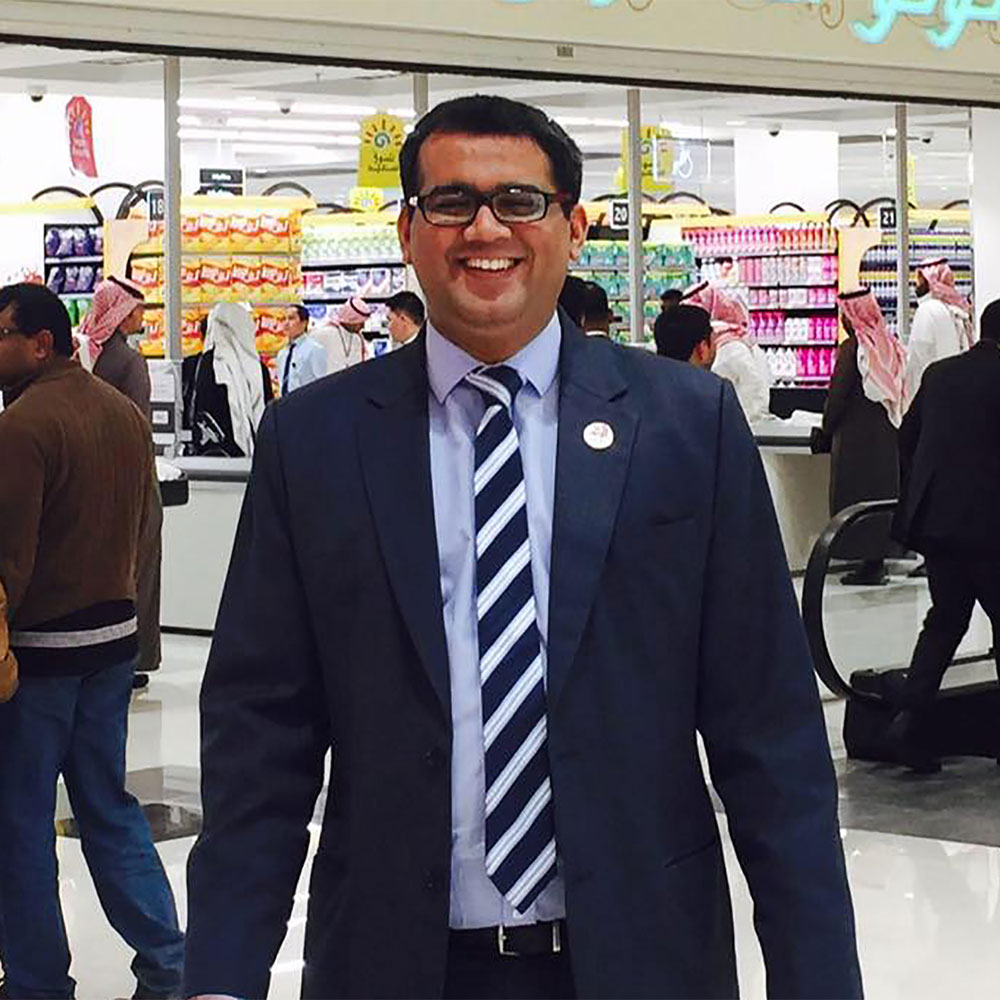 This time we devote our interview to the management of shopping malls, in the words of a professional who was trained in India and has managed several of them in the United Arab Emirates and Saudi Arabia, for Al Safeer Group and Lulu Group. A brief but intense interview.
Amusement Logic: You started your career as a sales professional in India and then moved to Al Safeer Group, as Assistant Manager at Century Mall Dubai, and further as General Manager at Safeer Mall in Ajman. How did you move from India to the UAE and reach the position of manager?

Naushad Abdul Rahman: Yes, that's correct. After pursuing my Bachelor graduation in Science at the Mangalore University, I was in search of a job and got selected by Macleods Pharmaceuticals Ltd. Company, India as Professional Sales Officer in Mumbai, India, in June 2002 and worked there till June 2003. Macleods is one of the top 10 pharmaceutical companies in India, which provides 25 billion units of dosages of finished formulations of medicines per year across the globe. While working there, I started a Master's Degree in Business Administration at Guru Ghasidas University in 2003 and graduated in 2005. Then I moved to the UAE to improve my professional perspectives. I started job hunting until I got selected by Al Safeer Group of Co., LLC, Sharjah, UAE as Assistant Mall Manager in the Century Mall of Dubai, UAE. That was in March 2006 and I worked there till June 2008. That was the beginning of my career in mall management. From this position, I got promoted to Mall Manager and was transferred to Safeer Mall Ajman, UAE, in July 2008 and worked there till June 2011. So I worked in the Emirates with Al Safeer Group for almost 6 years.
A.L.: You became subsequently part of Lulu Group International. How did this change happen? How did you develop your role in this group?
N.A.R.: While working as a Mall Manager at the Safeer Mall in Ajman, I was looking out for other opportunities and was chosen by Lulu Group International LLC, Abu Dhabi, UAE to become the Mall Manager of Lulu's first mall in Saudi Arabia, the Riyadh Avenue Mall in Riyadh. I joined Riyadh Avenue Mall of Lulu Group in September 2011 and managed it till March 2018. When Lulu Group opened their biggest mall in KSA, Atyaf Mall, also in Riyadh, I was assigned and transferred to it as Mall Manager. That was in April 2018 and I worked there till March 2021. I took up both challenges with passion, intuition, proactive approaches and with my previous mall management experiences. That way I strengthened my career by successfully managing, operating, developing, fulfilling & leasing all retail areas within a period of 2-3 years at both malls.
A.L.: What are the main concerns of a mall manager and what are his main functions?
N.A.R.: Well, one of the first concerns and functions of a Mall Manager is to prepare the annual business plan and submit it for approval to the Board of Directors. Once approved, his concern becomes to organize the day to day operation in order to deliver the agreed target, and to monitor the monthly performance and take, wherever relevant, the appropriate action plans to correct the variances. The tasks involved in that general approach refer to administration and operations, leasing of spaces, the management of facilities and taking care of tenant's relationship and management. Marketing and promotions is also an important part and, finally, the management of accounts and receivables. And you have to manage all those areas of business as a leader with motivational skills for better staff performance and for sustaining the growth momentum.
A.L.: Let's talk about the public: to what extent does it differ between Dubai and Saudi Arabia?
N.A.R.: UAE and KSA are poles apart when it comes to cultural and social life. In the UAE there are no restrictions for conducting any activities, but in KSA we had some limitations from official authorities. That meant that mixed social gatherings, music concerts, cultural programs, recreational activities and other entertainment options were not allowed in public places like malls.
A.L.: How have shopping malls evolved during your career in KSA?
N.A.R.: The situation is much better since I started my career and it is still improving. Most of the restrictions have been eliminated in KSA. Cinemas, public gatherings, and women driving are now legally allowed without limitations. This has contributed a lot to the evolution of shopping malls. Now most of the shopping malls, including our malls, have movie theatres, leisure and entertainment facilities for adults, etc. These changes have dramatically increased the foot-fall in shopping malls.
A.L.: What is the weight of the different sections of a mall (catering, leisure, commercial offer) in its success?
N.A.R.: Every single sector plays an important role in a mall's success. Nevertheless, what I can say from my experience is that mall retailers are performing better than F&B and FEC's. And they get even better when there are commercial offers, they are more beneficial towards the mall's success.
A.L.: So, what is the correlation between leisure and entertainment and the sales and profitability of shopping malls?
N.A.R.: FEC's and retailers are contributing to each other's success in shopping malls. The public is currently choosing community malls where multinational corporation retailers, FEC's and F&B outlets are available. This kind of shopping malls have become one-stop shopping and entertainment destinations for most families.
A.L.: What is the best investment policy and what is the role of renovation and innovation?
N.A.R.: As shopping mall developers, we choose to build shopping malls with innovative approaches, with creative designs and ideas that attract more public.
A.L.: What is the best marketing and advertising strategy?
N.A.R.: We prefer social media marketing and advertising.
A.L.: How do you see the future of the retail sector?
N.A.R.: The retail sector has a bright future in Saudi Arabia, where Vision 2030 includes various tourism, leisure and entertainment projects. These plans will definitely attract more public and tourists to the Kingdom in the coming years.