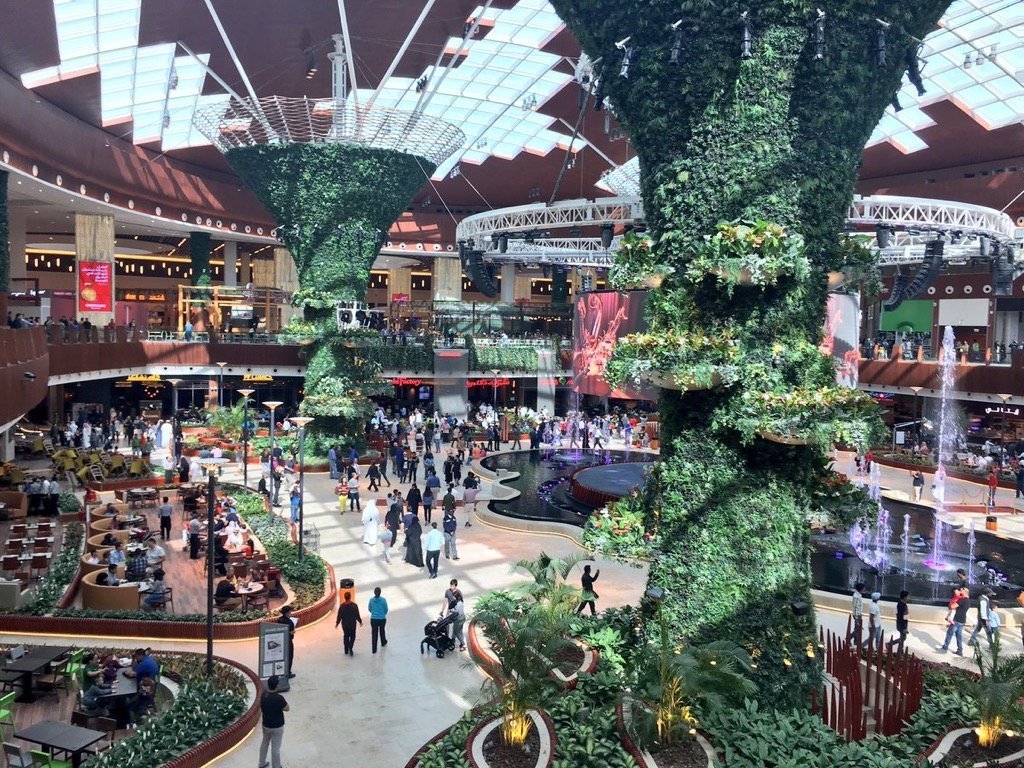 On April 8th, His Highness Emir Sheikh Hamad Bin Khalifa Al Thani inaugurated the Mall of Qatar, a shopping centre designed by the British practice, Chapman Taylor. It represents the first part of the Al Rayyan Gate master plan and is located next to the Ahmed bin Ali stadium, the official headquarters of FIFA 2022 World Cup.
The Mall of Qatar is a globally unique shopping and leisure destination, thanks to the quantity and diversity of experiences it offers. In 500,000 square meters, there are more than 500 stores and over 100 restaurants, as well as 19 movie theatres, bowling alleys and a KidzMondo children's entertainment centre.
At the heart of the complex is an atrium of 30 meters high, set as an oasis. Four huge artificial trees, designed and built by Amusement Logic, surround the stage on which the famous group Il Divo performed on the day of the inauguration. Quality, free shows will continue to be offered there on a daily basis.