When Amazon launched back in 1995 to sell books on the Internet, some questioned the place that physical stores would hold in the future. 20 years later, the closures of retail giants are multiplying (Radioshack, Sears, Walmart), panic is spreading and shopping malls are being abandoned across the length and breadth of United States.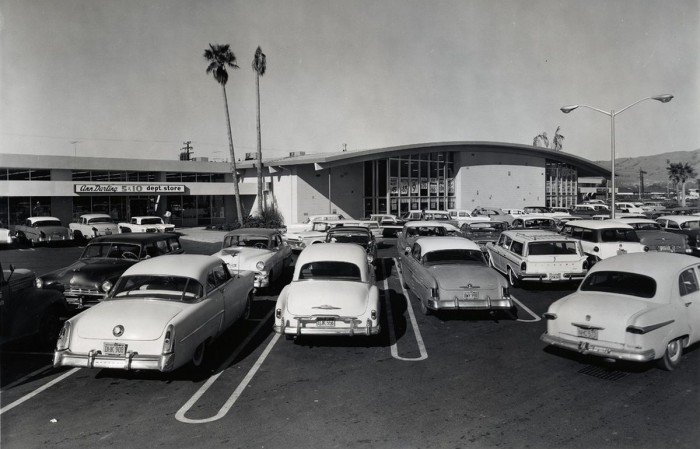 The first malls appeared in the USA in the mid-1950s. Connected to the growing urban suburbs through new road networks, they became the youngsters' place-to-meet and together with the car and rock'n'roll, they became part of popular culture, (see films such as Terminator or Back to the Future). They were the ideal place to eat out, go to the movies and spend, so when teenagers reached the age of going out with friends, parents would leave them at the shopping mall. Furthermore, living near to a mall with expensive stores and quality restaurants elevated real estate prices in the area. Between 1956 and 2005, 1,500 malls were built in the USA. Until the collapse occurred. Today, just 1,100 remain and only 800 are forecast to be around in 10 years time.
One cause for this decline is simply that too many were constructed; the USA has the highest ratio of shopping area per capita, in the world, (1.86 m2/inhabitant),
tripling what the UK has and six times the Spanish figures (0.33 m2/inhabitant).
Other reasons are the impoverishment of the middle-class and aggressive competition. However the main motive appears to be the change in social habits: on the one hand, new generations are gladly embracing digital consumption; on the other, we prefer to accumulate (and share) experiences, rather than products.
The North American retail sector doesn't seem to be going down without a fight and it's adopting different strategies, such as combating the flight to online purchasing by incorporating office and residential spaces in the (mixed-use) centres, extending leisure experiences (retailtainment) or creating iconic spaces through themed architecture (shopping destinations).
Another strategy is to ally itself with the digital phenomenon: the stores are transformed into showrooms, which have attentive, trained personnel to physically present the product, but who encourage and facilitate its online purchase. This strategy strengthens brand perception, it reduces inventory (and curiously, product returns) and it also makes logistics cheaper.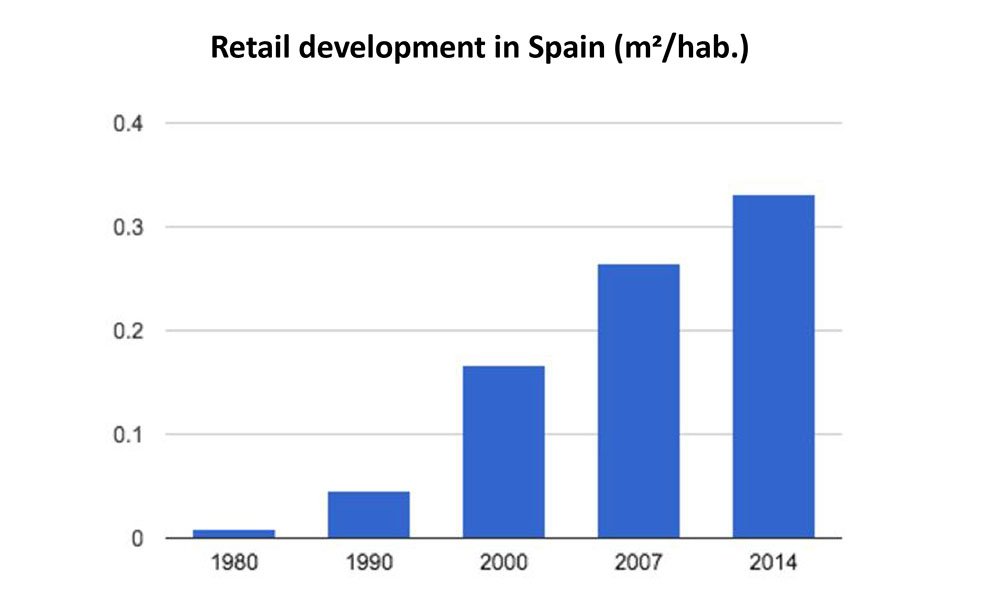 What will happen in Spain, where we have also suffered a glut of shopping malls and where smartphone-use is the highest in Europe?