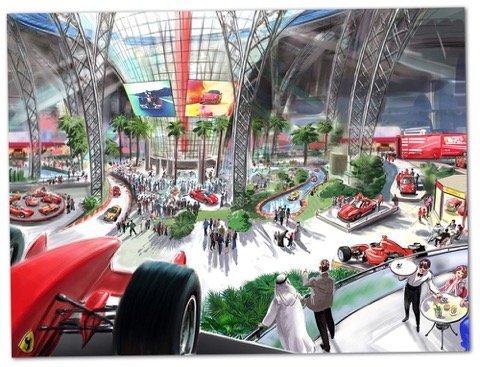 Ferrari World opened in Abu Dhabi in 2010, with the occasion of the Grand Prix and whilst considered as the world's largest indoor theme park, it also represents a landmark in the use of this type of facility in brand promotion. It's no coincidence that Ferrari has also become one of the most successful car firms on Facebook, with 16 million followers.
To the joy of the European Formula 1 fans, in 2012 a second Ferrari park was announced, which would be built in Spain, near to the Ricardo Tormo circuit in Cheste, (Valencia). There was a businessman willing to pay Ferrari's fee and the Generalitat Valenciana offered 2 million square metres of terrain, for a 945 million Euros project. However, the investment was ultimately considered as being too high and the dream ended.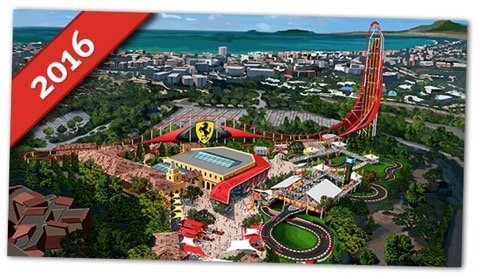 In 2014, PortAventura reached a licence agreement with Ferrari and presented Ferrari Land, a project more suitable in size (75,000m2) and investment, (100 million Euros), and supported by 4 million yearly visitors. After its venture with Universal, Spain's most visited theme park was therefore associated again with a powerful international brand, hoping to make the most of Ferrari's pull in Europe and the fan-base that exists in Spain for general motorsport competitions.
With the inclusion of a themed 250-room hotel in the project, PortAventura also consolidates an increasingly larger offer in the number of beds, restaurants and leisure complexes, in such an important tourism centre as is Tarragona. On the 7th May, Sebastian Vettel attended the opening of the project works, and the park is planned to open at the end of 2016.