The 1915 Çanakkale Bridge, with its 2023 m main span, dethroned Japan's Akashi Kaikyo Bridge by 31 m and became the world's longest suspension bridge when it opened to traffic on 18th March. Its two supporting towers, each 318m high, exceed the Eiffel Tower (without antenna) by 6m. The bridge, built south of the towns of Lapseki and Gallipoli on behalf of the General Directorate of Roads of the Turkish Ministry of Transport and Infrastructure, spans the Dardanelles Strait at the southern entrance to the Sea of Marmara and allows a 6-minute drive from Asia to Europe and vice versa.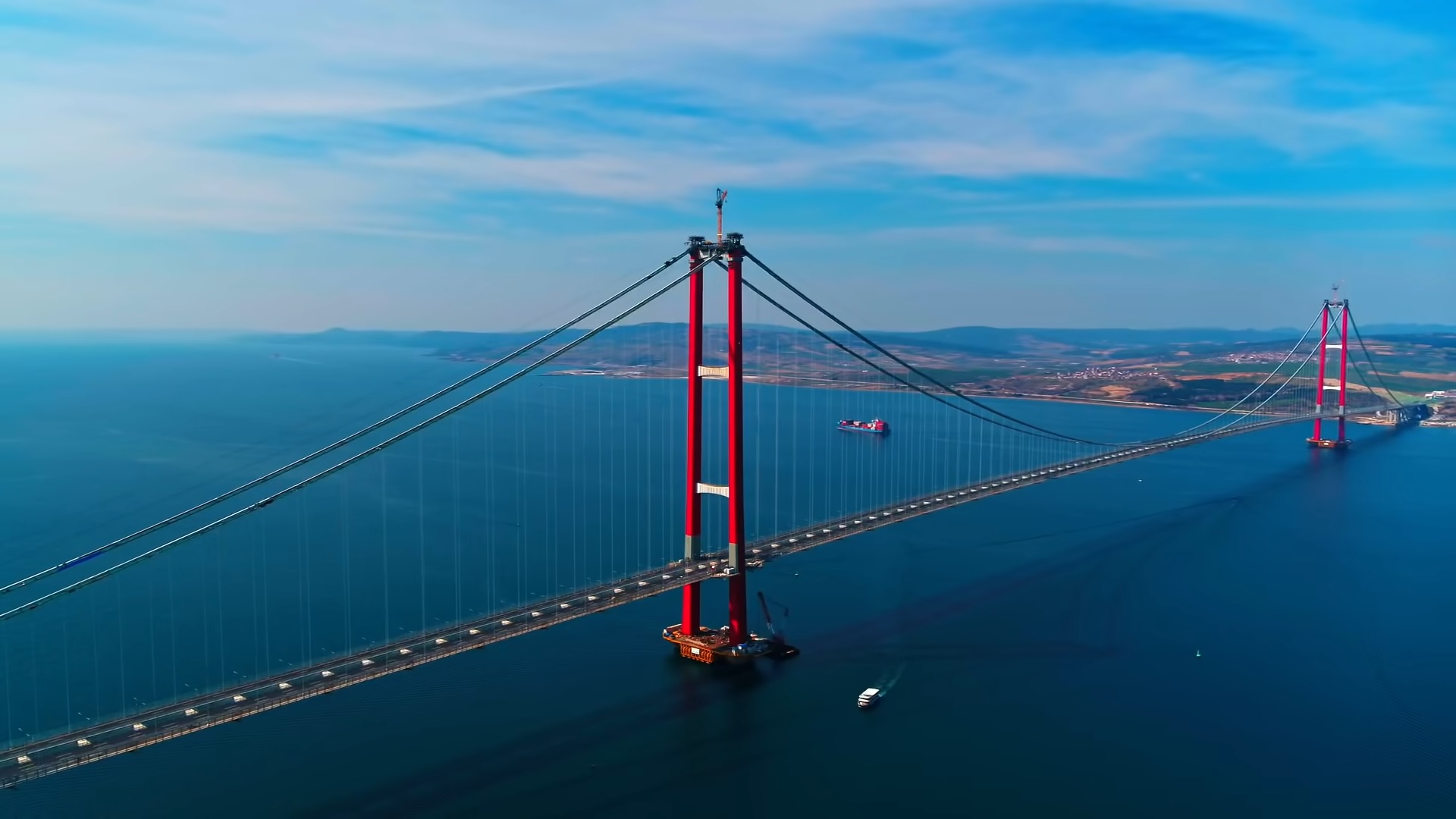 In what is " an enormous contribution to our country's economy", according to the project's general director, Mustafa Tanrıverdi, the project aims to "to honour the glorious history of Çanakkale and crown the 100th anniversary of the founding of our Republic". Tanrıverdi alludes to the Çanakkale Naval Victory in March 1915, when the British and French allies lost a third of their fleet during their landing attempt at Gallipoli in World War I. The project "ranks first among Europe's large-scale PPP investments with its value of nearly 3 billion euros".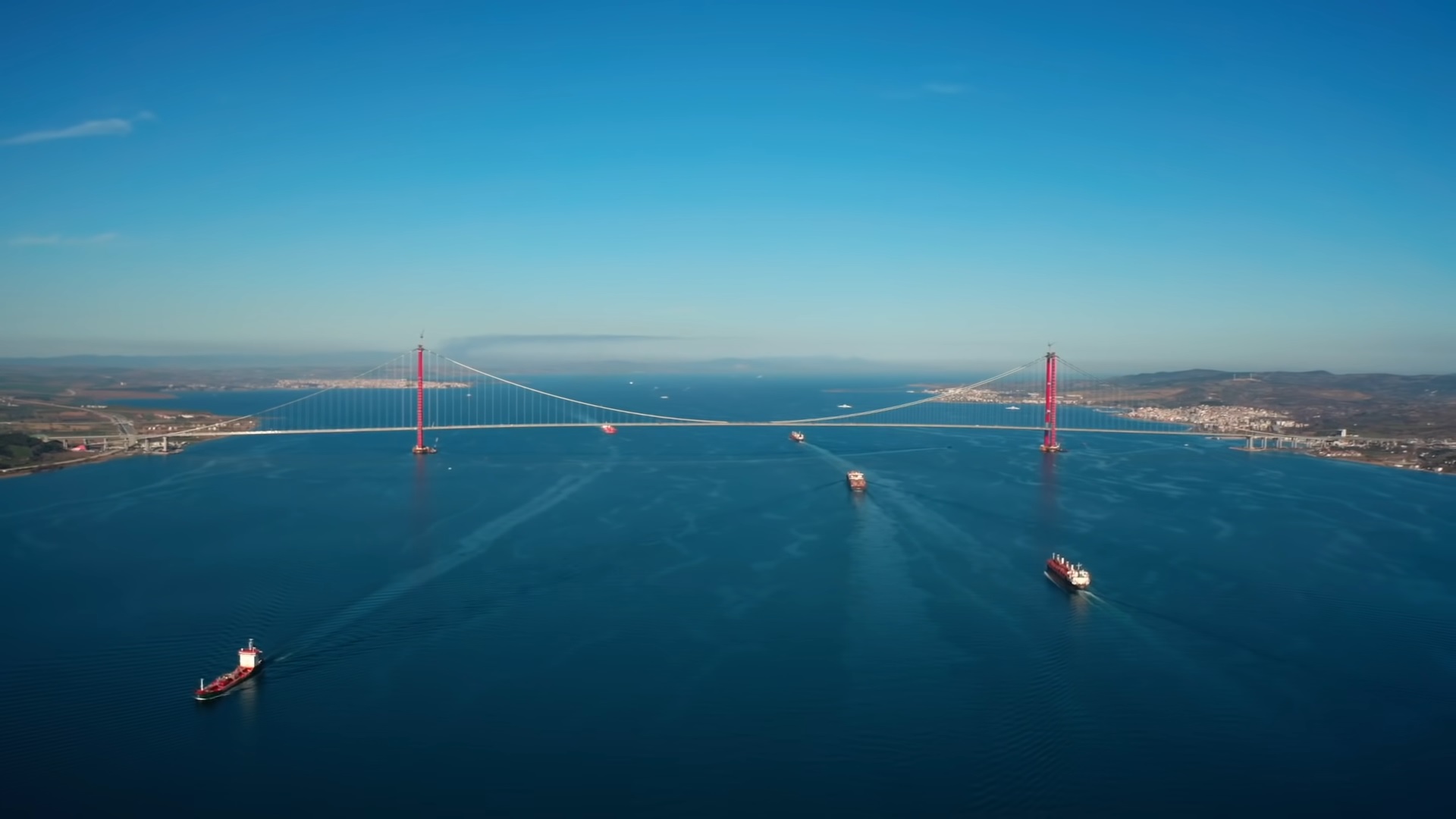 COWI, the Copenhagen-based engineering company with branches around the world, carried out the detailed design of the 1915 Çanakkale Bridge for the construction joint venture consisting of four major construction partners: Limak and Yapı Merkezi from Turkey, and Daelim and SK E&C from South Korea. According to project officials, the construction of the grandiose bridge is due to "finance agreements that were signed with 25 financial institutions from 10 countries on 16th March 2018, securing a 15 year term loan with a grace period of 5 years (…). 70% of the loan was provided by 19 foreign banks and financial institutions, and 30% by Turkish banks". Moreover, the 1915 Çanakkale project follows the "Build-Operate-Transfer model", which is implemented when a private entity receives a concession from the public sector to finance, design, build and operate a facility for a given period of time.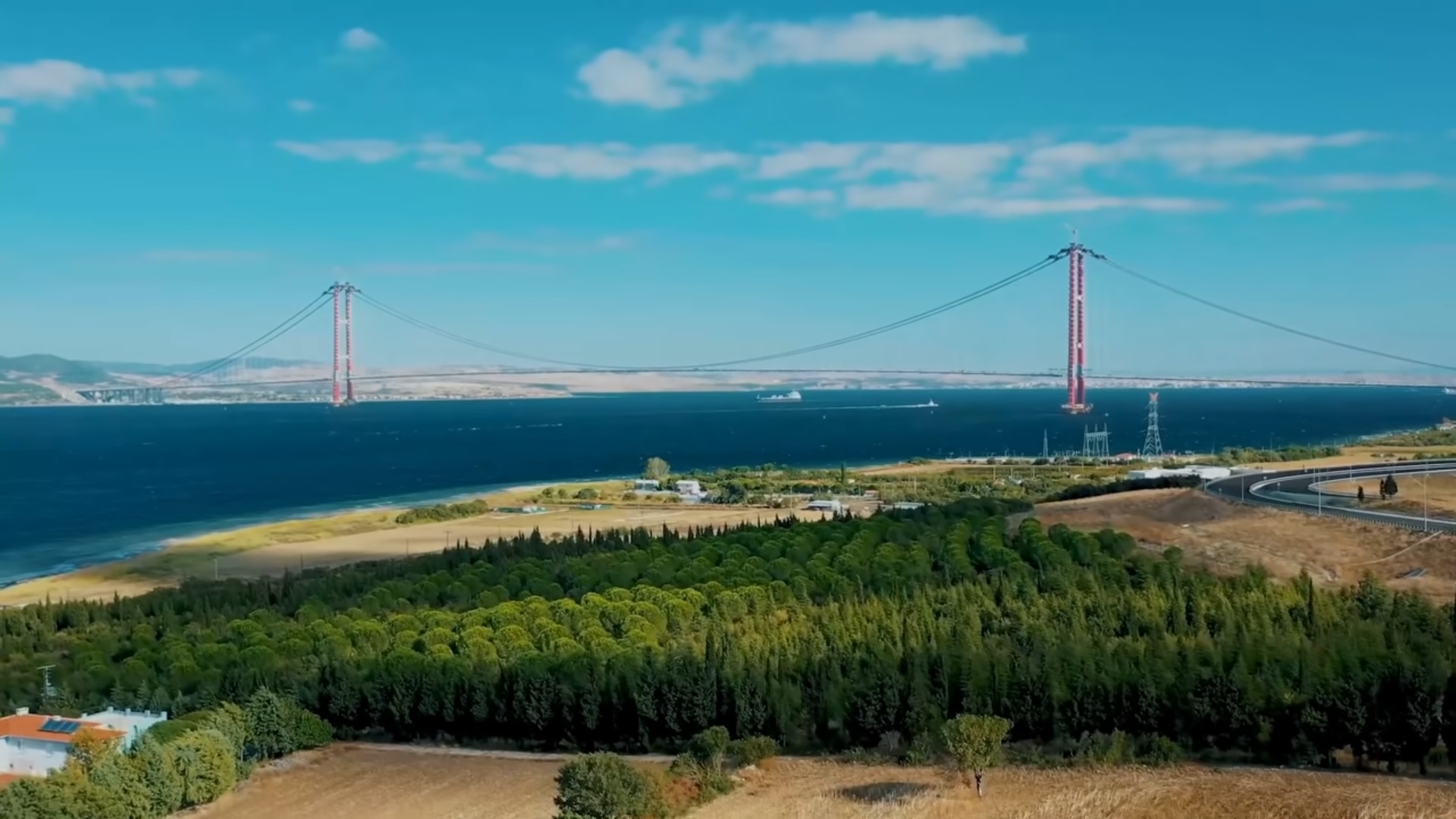 According to COWI, in designing the infrastructure, they had to consider several challenges present at the location, including "high winds, high seismic activity and high-stacked container ships". Inger Birgitte Kroon, project manager at COWI, says that "only with a collaborative mindset from all parties has it been possible to design and construct a world record suspension bridge in less than 5 years".
Without a doubt, the 1915 Çanakkale Bridge is one of the wonders of the world and the process of its construction is truly spectacular. You can enjoy it through the videos of its YOUTUBE CHANNEL.