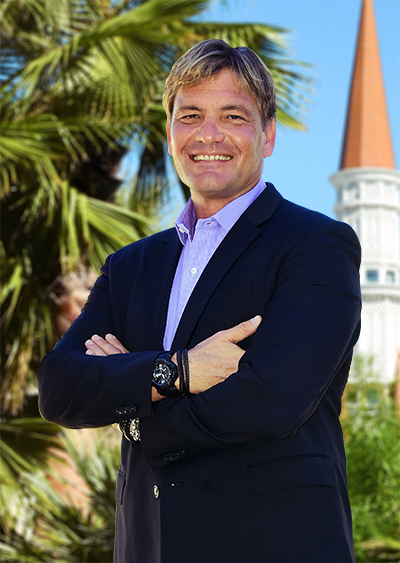 The professional we're presenting to you in this interview, currently General Manager of The Land of Legends, in Turkey, has gone through almost every job and profession in the hospitality and leisure sector. He worked very hard to evolve and climb the ladder, from the most humble positions to the one he occupies today. His work was developed in Australia, Hungary and Turkey. His career, besides being interesting, is an example for all tourism, leisure and entertainment professionals.
Amusement Logic: You went from dishwasher to General Manager of Turkey's largest theme park. Can you explain how that happened?
Cem Tuna: Putting it that way, it looks like a big jump! It is the kind of thing General Managers tell their employees to get them motivated. But it is true in my case and I will tell you why. Things weren't great for young people in Turkey in the late 80s. All my friends were trying to get out, leaving for the UK or America to learn English and find new opportunities. But they were having bad experiences there too, immigration issues, work permits and so forth. My father was an engineer for Marriott in Turkey and he heard that the chain was opening up a new hotel in Surfer's Paradise on the Gold Coast in Australia. So I went in the completely opposite direction and moved "Down Under".
I managed to get an interview there, but my English was so poor that I only got a job as a pot washer, which is actually worse than washing dishes! But I worked hard, I had a lot of energy and always smiled. I was named Employee of the Month very soon and moved up to a position as concierge of the hotel. That is how I met lots of people, made good contacts and made more money on tips than on wages. I spent several years learning everything about the hotel business, and refusing job offers from wealthy customers. I did accept the offer of a rich Italian, the owner of the Marinara restaurant, a very popular Gold Coast hangout with music and social events. That is where I learned about F&B and customer service.
My biggest career change was entering Dreamworld, the oldest and biggest theme park in Australia that belongs to Ardent Leisure. I had the chance to learn about park operations from the best in the business, people like Bob Tan or Robert Buchanan. I did 5 full seasons there, and went through different positions such as Venue Manager, Service Manager and Risk Manager. I even had to deal with the Government of Queensland and the local police department there. It was intense, with long shifts and a lot of visitors, but I loved it. I got a very broad and in-depth overview of the park culture and the day-to-day running of the business.
It was hard to leave, but I was offered the position of Operations Manager for Desert Events for the whole Ayers Rock area. This includes the famous Sounds of Silence venue at Uluru, the fine-dining experience under the stars. A fascinating experience, coordinating the logistics in the middle of the desert to cater for select audiences, such as an Oprah Winfrey event or a corporate meeting of Coca-Cola. I was in this position for 18 months until I had to leave because my baby girl was due to arrive and I had to move back to the Gold Coast.
There I received a job offer from my former boss at the Italian restaurant telling me he needed me to look after Cyclone Yasi. This huge storm hit Queensland in early 2011 and his company had 6000 projects to rebuild. Then I heard about a theme park opening in Turkey. It was the Vialand project, now renamed as Isfanbul. I was visiting my family in Istanbul at the time and dropped by to find out what it was all about and the meeting turned into a job interview. At the time I was probably the only Turkish-speaking person with experience in theme park operation management in the world, so they hired me as Operations Manager straight away.
The challenge was to set up a new park with my knowledge acquired in existing operations. I had to write up all the procedures from scratch and hire 450 staff members to open the first ever theme park in the country. Themed entertainment had only been seen in shopping malls, so the whole park culture was foreign to Turkey. Even using radio to communicate in the park was something new, only the police used that technology. It was a huge success and we ran it for 5 seasons with no major injuries or accidents. In the last year I was even invited by a Hungarian developer to provide consulting services for a new theme park development there.
But then came again a time for me to move on and Land of Legends contacted me. They actually called me the day after I quit, which amazed me, because I hadn't even told my parents! I was attending the IAAPA conference in Berlin at the time, and they flew me into Antalya for the interview.
My intention was to take a break after the 5 years at Vialand. I wanted to go fishing and spend some time by myself. But when I saw the beauty of the property and met the RIxos people, I accepted the position straight away. I only asked for a 2 week delay to get married and enjoy a honeymoon! That was 3 years ago, now I live in Antalya with my new family and have 3 seasons behind me. That is how I made it from a dishwasher to General Manager!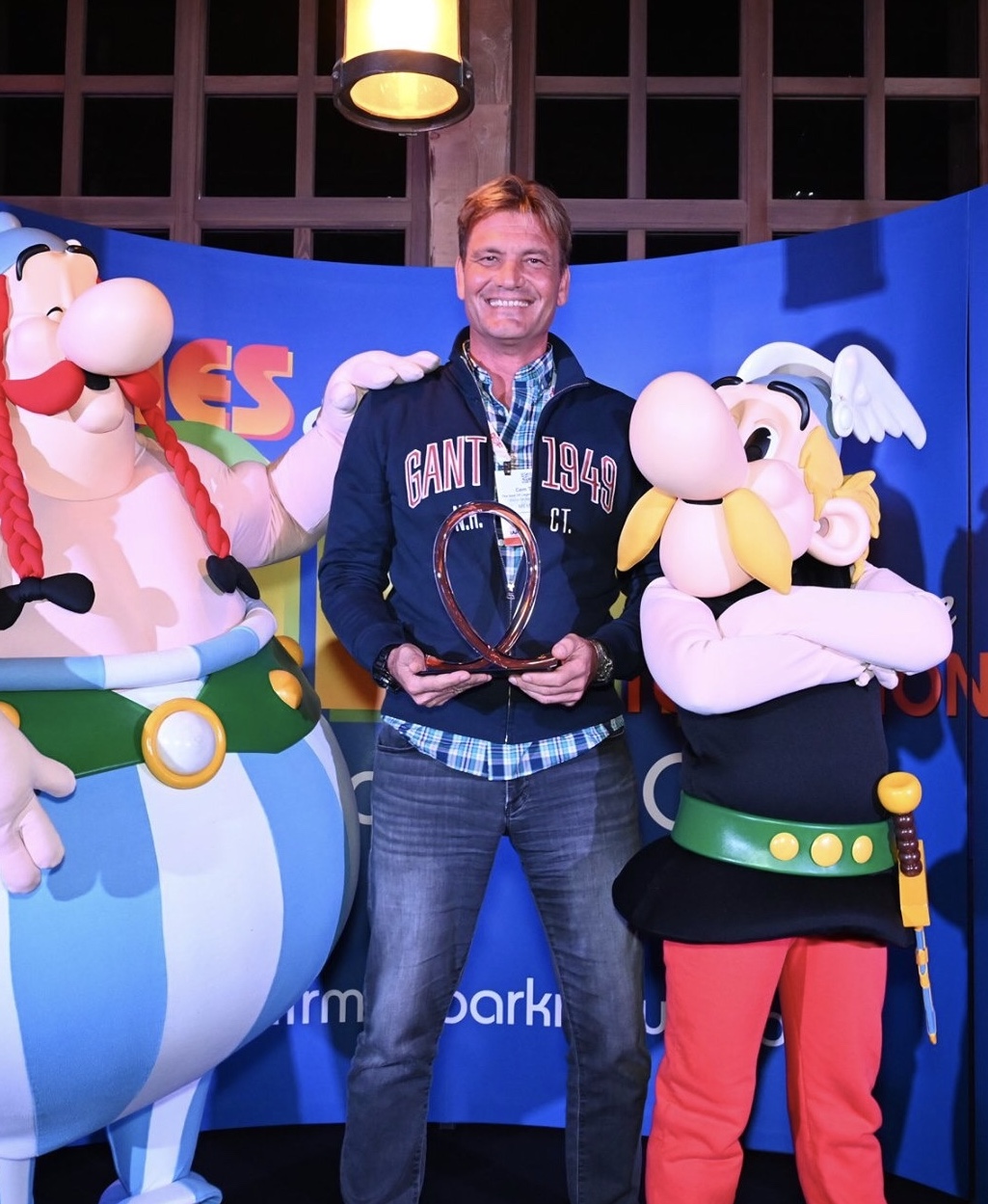 A.L.: It is unusual to have a luxury hotel chain build a theme park. Can you explain how this came about?
CT.: Through this time of crisis, we are fortunate to be backed by Rixos, which is owned by a very powerful Turkish family that has been in the hotel business for over 20 years. Rixos is one of the biggest chains in the world, certainly Turkey's leader, with 27 hotels, all 5 stars Plus and in places such as Dubai or Switzerland. But it is truly a special case, most times you have theme parks adding hotels, and not the other way around. In the beginning it was a bit hard for me to explain that a theme park is not as clean as a luxury hotel. As an example, I had to explain how hard it would be to keep the floors shiny on 200.000 m2 and with 7.000 visitors a day. To avoid any minor water spills or little messy areas, I would need 2000 cleaners to do that. So instead, as the park's first training subject we featured the motto "We Are All Rubbish Collectors" including me! Any of our 600 staff will pick up a plastic bottle if they see one on the floor. The owners of Rixos have travelled around the world and recognise that our park has a very high standard of cleanliness. 
A.L.: You also have a waterpark at Land of Legends, correct?
C.T.: Yes, we do. It was the same at Dreamworld, where we had two separate gates with a possibility to cross from one park to another for a fee. But at Land of Legends we have structured a single ticket for both parks and giving visitors the freedom to choose where to go. The way the site is configured, people have to walk through the waterpark before reaching the dry park, which was a bit of a challenge at the beginning in terms of crowd management. 
We receive between 4.000-5.000 people within the first hour and everyone wants to jump in the water. In the summer we have about 38º in Antalya at 8:30 in the morning and we open at 10:00. So people want to refresh.
But having this setup has proven itself very useful during these "corona times", because people at the beginning weren't too sure whether being in the water was good or bad for you. People used the dry park more so everyone had more space for social distancing and could spend more time with us. The two parks complemented each other fine, people had many more options to choose from and we had no complaints. Early on, we checked regulations in the States and in Europe, I attended seminars and conferences, so we were the first in Turkey to implement "corona-safe" protocols in the park. So I believe having one gate was beneficial for us this past season and we will have the same situation this coming one as well. We may separate gates in 2023 because we plan to expand the dry park in the future. 
A.L.: Where do your customers come from?
C.T.: Antalya is a big tourism destination, mainly from Russia, with up to 15 million visitors per year in 2019. Out of a total of about 50 million tourists in all of Turkey! The whole city is set up for Russian entertainment, mostly through all-inclusive packages. So 80% of the customers we receive are Russians and the other 20% come from other nationalities. Hardly any local tourists come to this area, the hotels are booked out by all the international travel agencies. And Russians love Antalya, they have been coming here for years. They book their package holidays almost a year in advance. 
I believe local tourism needs to be strengthened, especially for theme park businesses. That is the big advantage the US has, they live mainly off their own domestic market. We in Turkey (or you in Spain) are too dependent on foreign tourism, which can come and go depending on uncontrollable factors, and they only come during a short period of time. 
A.L.: How different is it working in all these different countries?
C.T.: Europe is very cautious, more reserved. Australia is laid back and humour is allowed in every context. Turkey is in the fast lane, everything moves quickly and job opportunities are flying around all the time. Trust is very important here, especially as a General Manager in a new industry. The owners have to trust you, so you need to be very open and transparent. If they don't trust you, even a diploma from Oxford won't help you through. 
I find Hungary very relaxed about laws, they like to have fun. You can drink or dance on the streets without cars harassing you. Nightclubs are always open and I have never seen a fight there! People seem to feel young and happy there, and entertainment is certainly a good business to be in. Budapest is a huge tourism destination nowadays, so a theme park there would be a great success.
The project I consulted for was ready to go, everyone was onboard, the Government, small investors, the land was in place. But one key investor pulled out at the last minute, the guy everyone trusted to turn the venture into a success, so the whole project collapsed. 
A.L.: How do you see the future of the entertainment business?
C.L.: After coronavirus, I believe in 2023 all these projects will bloom again. Some projects might disappear, some small or medium ones will not reopen again, but I believe that after this pandemic, the entertainment industry will rebound back. You can put a lot online, interviews like this one, movies, games and so on, but you can't put experiences online. You can pick up your phone and call for food. But you can't call anyone to bring you memories. You have to go somewhere and share the experience with real people. 
And the opposite is true too. When entertainment places are empty, they look scary. What brings a park to life is the visitors, the energy of laughter and shouting. As Disney said: "you can build a whole park with gold, but it is the people who bring the magic".