Some of the world's most important luxury car manufacturers have joined the trend started by the Porsche brand when, in 2017, it completed the construction of a residential tower on the beach in Miami, Florida, USA. Bentley, Bugatti and Aston Martin followed suit and entered the luxury real estate market. But before explaining what led these manufacturers to build skyscrapers, let's take a look at the characteristics of their different real estate projects.
With a height of 195 m, 60 floors and 132 flats priced between $4 million and $18 million and a total value of $560 million, the Porsche Tower is the first of these forays into the real estate market by a car brand. Among the special features of this cylindrical building on Miami Beach are the three lifts that were developed for the first time in the world and occupy the central core of the building: they not only transport the residents, but also take their cars with them. The technology developed for these lifts, known as Dezervator, allows tenants to go directly from their car door to their flat door, which would not be particularly conspicuous, were it not for the fact that this is a skyscraper.
Construction of the Bentley Tower, also in Miami, in Sunny Isles Beach, will be completed in 2026. At 227 m high, 63 floors and 216 flats, it is an oval-shaped building with a façade covered with a diamond-encrusted pattern. Its residential units range from $5.2 million to $30 million for each of the two available penthouses. The Bentley Tower will also incorporate four Dezervator elevators inside. In addition, each flat's terrace occupies about half of its total floor area and includes a private swimming pool.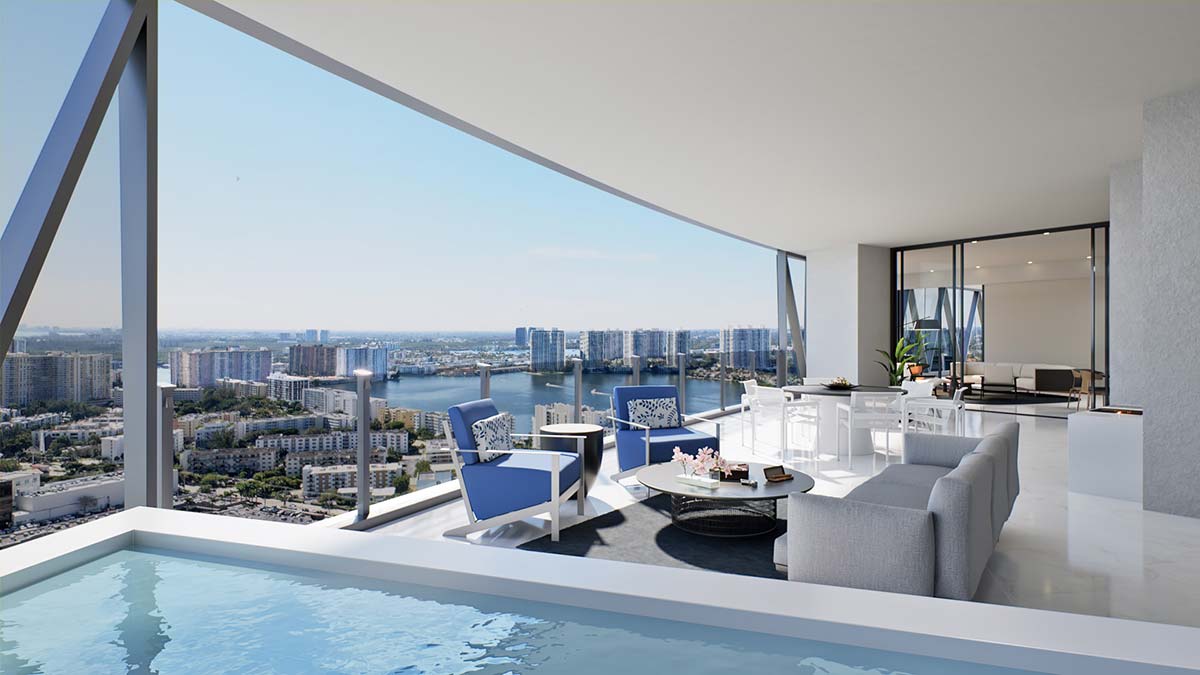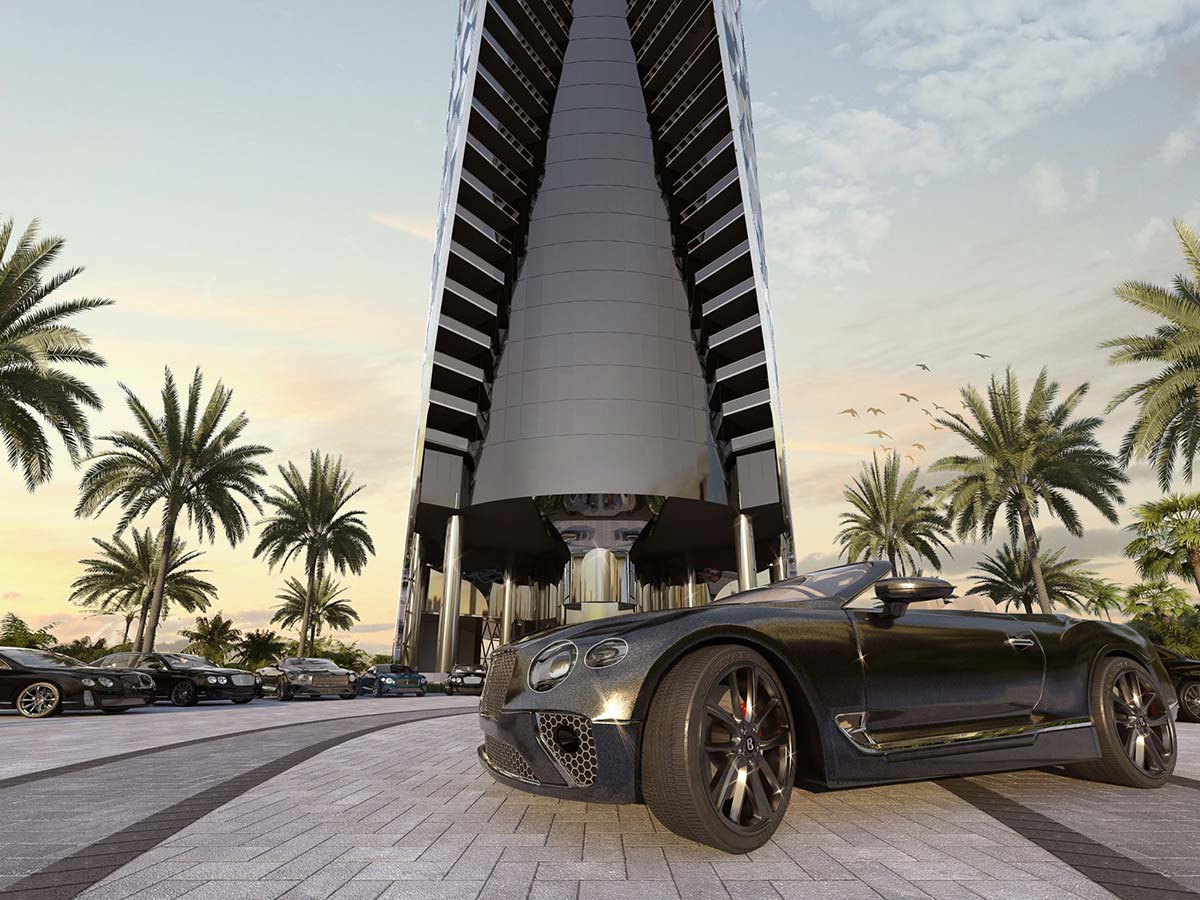 The Bugatti building, on the other hand, located in Dubai, United Arab Emirates, will have 42 floors. With a curved exterior design, the building will have access to its own private beach. Like its predecessors, the Bugatti Tower will offer lifts for vehicles and parking spaces attached to each of its flats.
Aston Martin, meanwhile, has not only developed an apartment tower, but also offers customised luxury villas. In any case, the British luxury car brand's skyscraper is also located in Miami. Completed in 2021, it is 249 m high with 66 floors and features a private cinema, an art gallery and an infinity pool on the 55th floor. However, the Aston Martin tower has no lifts for cars. It does, however, have direct access to Miami's only deep-water marina, where residents can dock their large yachts.
These manufacturers seem to have decided to diversify their businesses, perhaps to cope with the movements of a highly competitive luxury car market that is becoming more complex with the advent of electric vehicles. By taking their brand image into different industrial and economic sectors, in addition to exquisite vehicles, they are extending their tentacles to offer a way of life in itself. After all, they sell luxury, and one of the most obvious forms of luxury is real estate. Perhaps in the near future we will see these brands creating collections of jewellery, watches, haute couture fashion…
Source and images: The B1M, CNN, Porsche Design Tower, Bentley Residences Sunny Isles, Aston Martin Residences, Bugatti Residences.