This impressive slide and its corresponding videos are receiving worldwide attention. The new attraction in BSR Cable Park in Waco, Texas, has three different slides of different levels and angles. The largest, called the "Royal Flush", is 15 metres high and it launches people through the air and then, after larking about a bit, they fall in the water. The smallest slide is designed for younger visitors, or for those wanting to go slower and not end up flying through the air.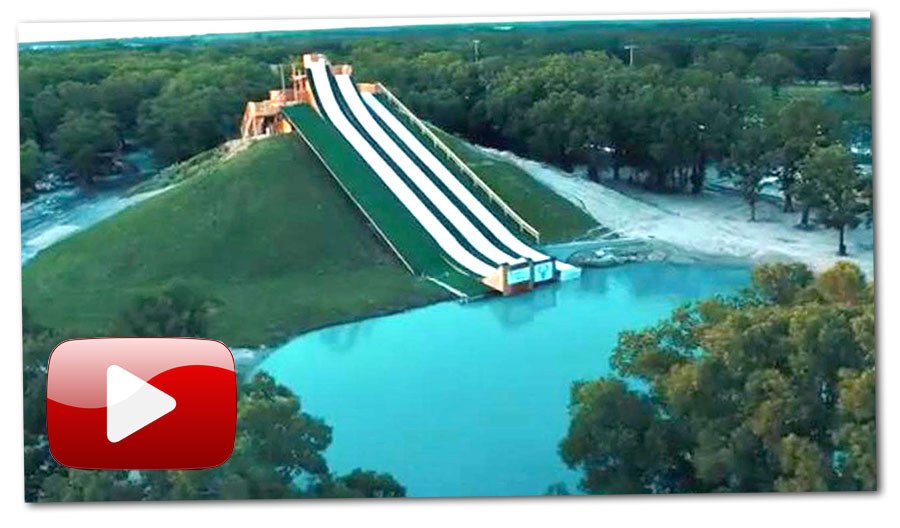 The attraction has become so popular through social media, that in a short time it has gone from having 1000 to 8000 weekly visitors. It is a great example of how a new attraction can increase visitor numbers in an existing park. It is also a fine illustration of a how a good online marketing strategy can launch a product or generate interest for visiting the park. The video already has 18 million hits and the park's cabins are already rented for every weekend until September. Many people have already planned a quick break to Texas, to try out the slides.
Although it seems dangerous and in other countries it doesn't meet many standards, the owner says that apart from some cuts and grazes of people who didn't follow instructions and use the slide correctly, there has been no safety problem.
The following video shows slow-motion shots of youngsters sliding down the three slides, some somersaulting in the air and doing interesting acrobatics before falling into the water.