Amusement Logic presents a façade system based on openwork sheets supported by metal structures. It is a system that offers infinite aesthetic possibilities. The first of the advantages of this type of system is the ease with which it allows the appearance of a building to be transformed into a visually attractive one, only by superimposing the new façade of our system, that is to say, without changing its structure.
The perforations or openings in the openwork sheets can be of different sizes and shapes, in what is a wide range of design options. For example, abstract geometric patterns can be created for a sleek modern look, or traditionally inspired patterns for a more classic look.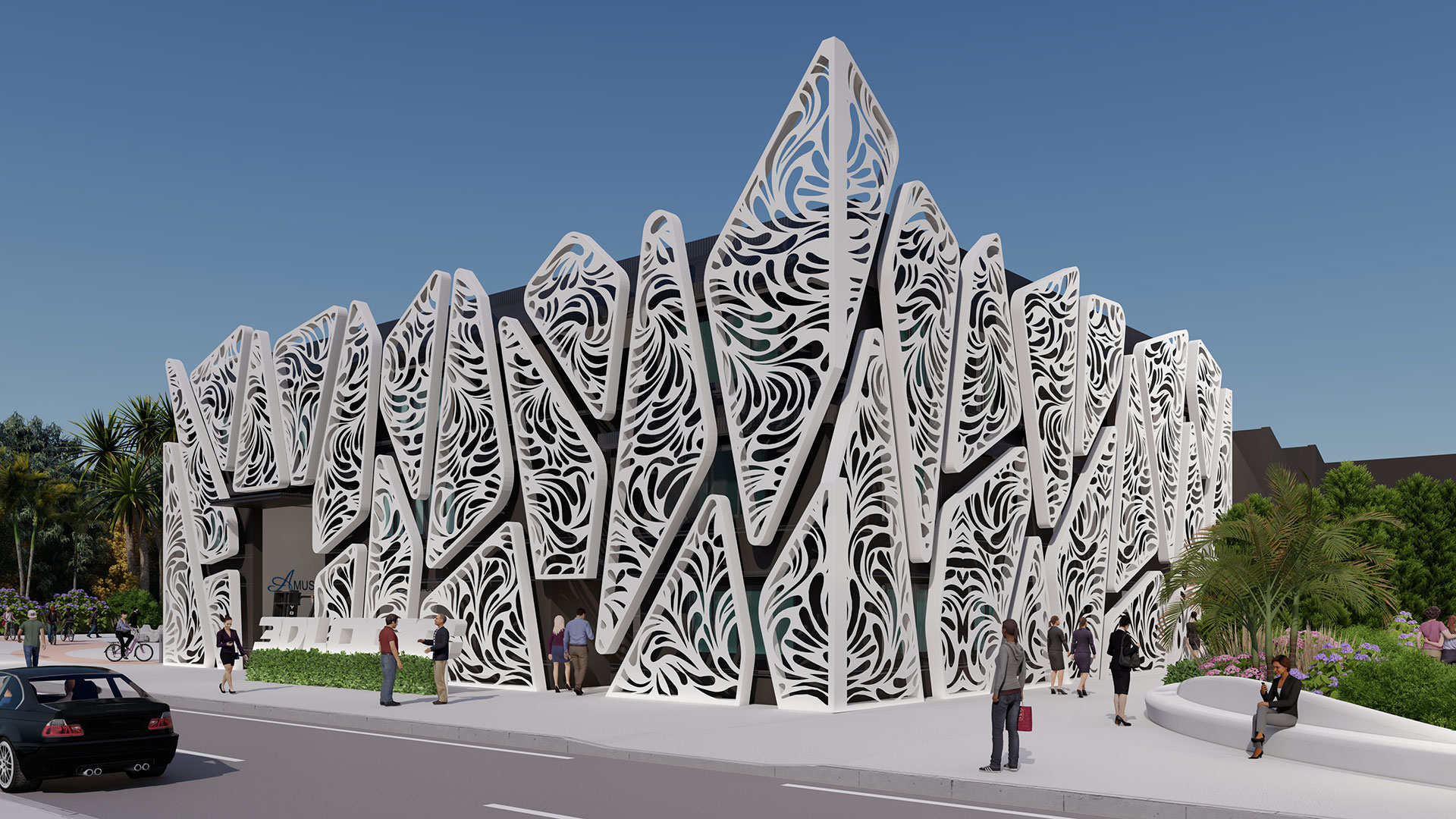 Another advantage of the system is its ability to conceal unwanted façade elements by overlapping openwork veneer modules. For example, it can be used to conceal pipes, ventilation ducts or mechanical equipment. The result is a cleaner and more uniform appearance of the building.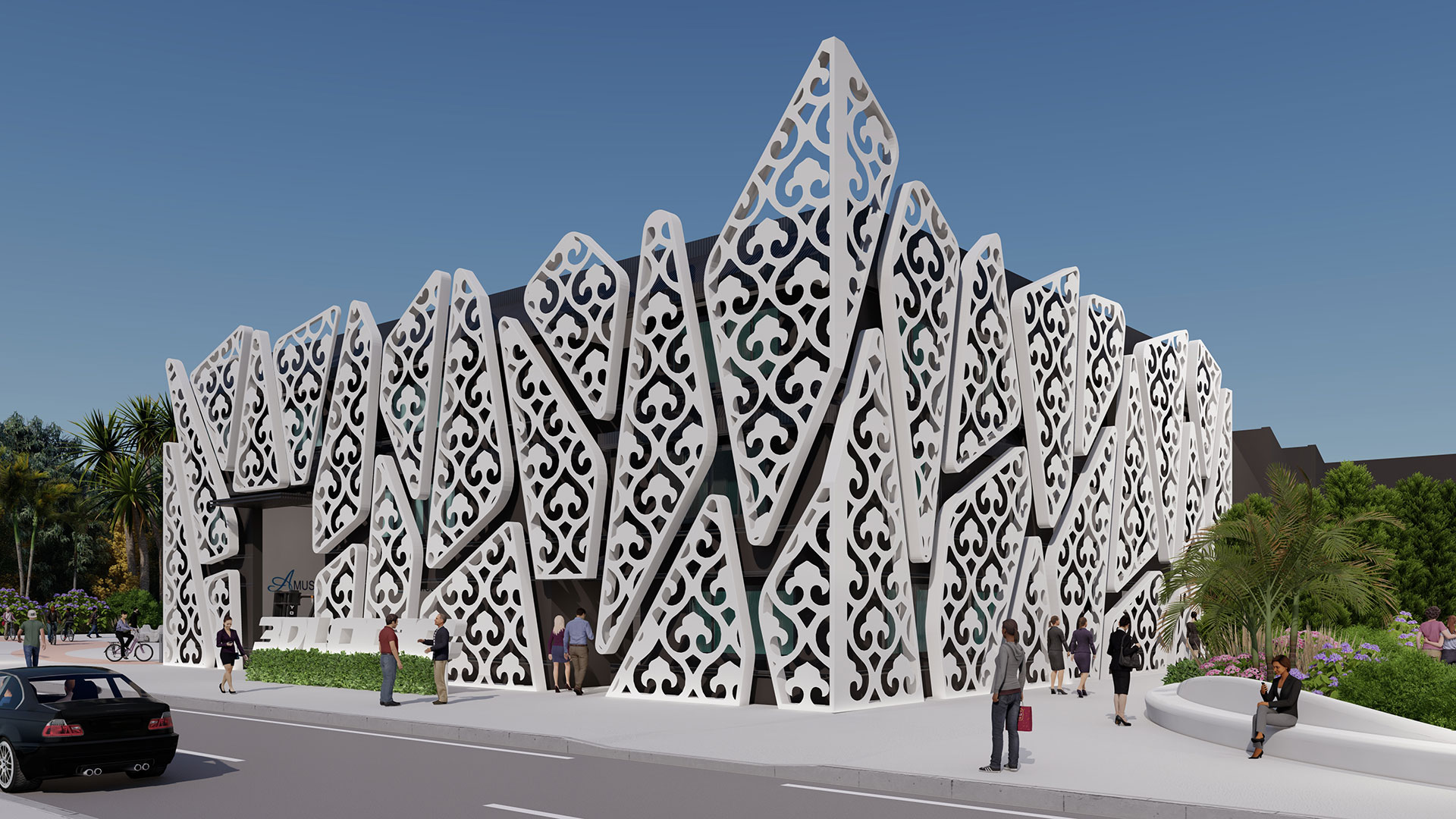 In addition, fretwork sheets also offer excellent protection against sun and rain, an important consideration in some climatic regions. At the same time, the openings allow ventilation and air circulation, which will help to keep the interior of the building fresh and airy.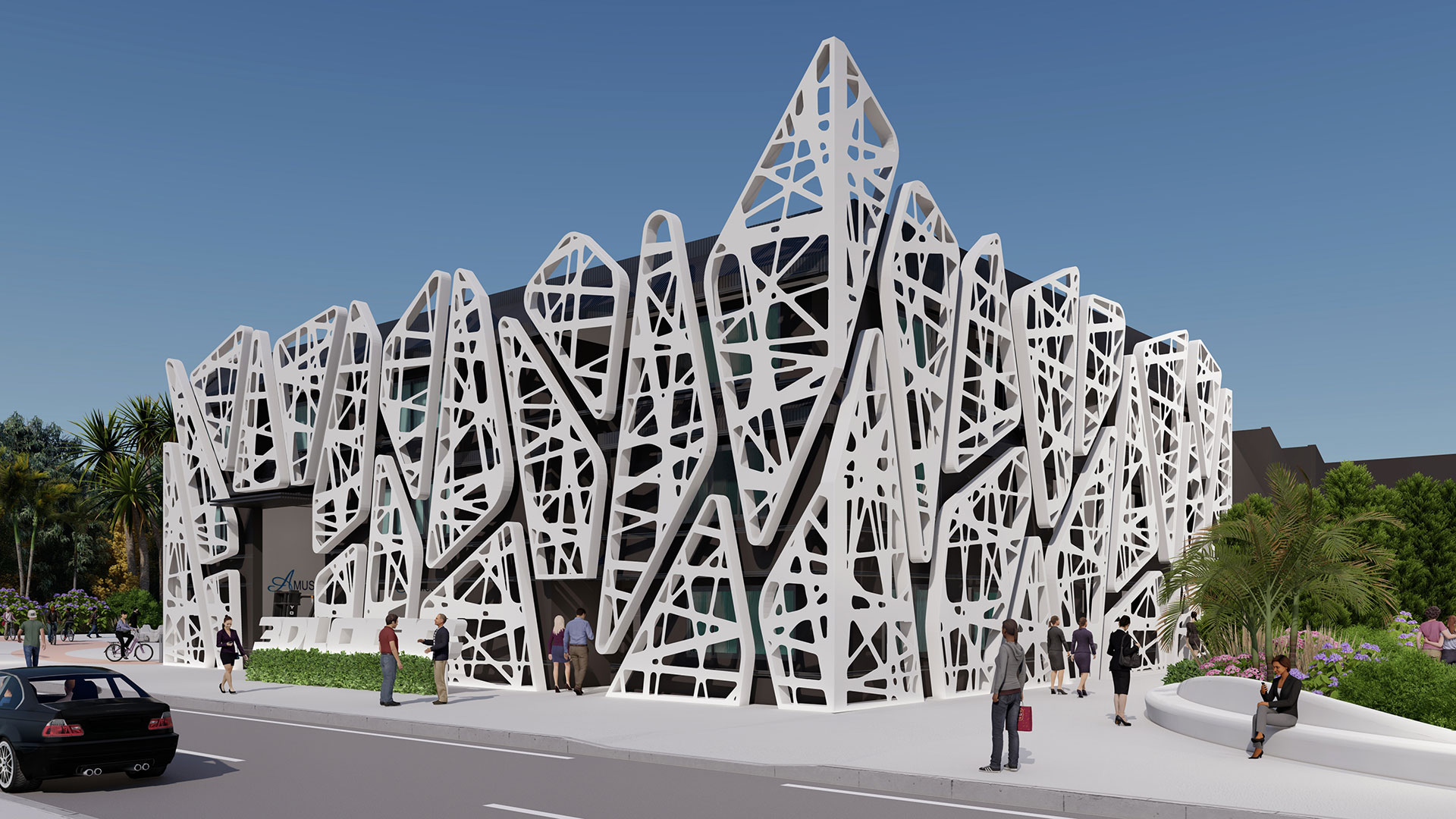 In short, design versatility, ease of installation, building beautification and protection from the elements are the main benefits of this modular façade system made from openwork sheets.