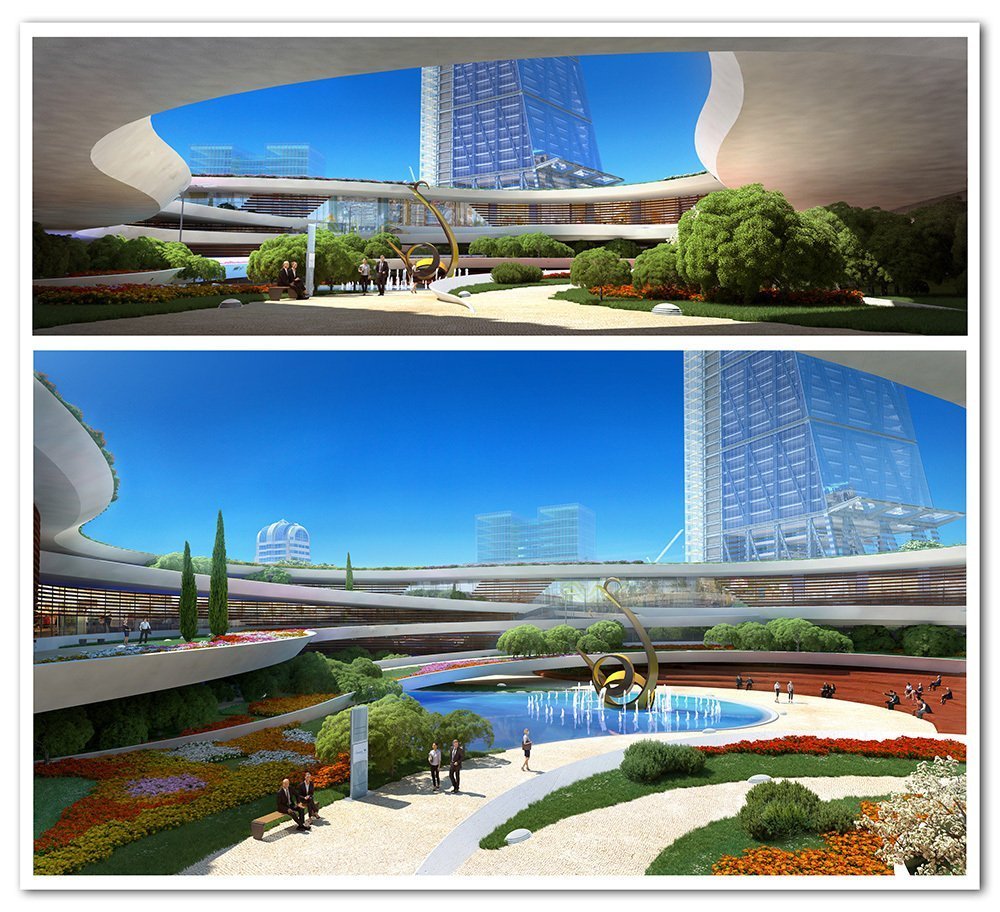 In hot climates, the image of the oasis is mentally related with a sense of well being and rest; the adventurer's reward after a hard day's travel.
We are working on an architectural project that houses an authentic oasis in its interior, with moving water, vegetation, shaded spaces and areas for rest and relaxation.
This central element supports and prioritizes the use of the building: all its offices and spaces enjoy views and access to the different platforms of the oasis. Its dynamic and fluid shapes are inspired by the waves that the wind makes on desert sand.
The oasis has a double function:
▪ On the one hand, it is able to create a refreshing microclimate, thanks to the application of passive bioclimatic criteria, (thermal inertia of the terrain, sunlight control, moisture provided by the plants, air current control).
▪ On the other hand, it is an urban oasis, a haven of peace and tranquillity in the midst of busy city life, which offers rest and areas of relaxation to workers during their working day.