We're starting the year by announcing an original project in a new country for us: we're going to build a children's park in the Village Market shopping mall in Nairobi, Kenya. It's a different kind of games area to what we're used to seeing, as it's set at the bottom of the sea. It's an attractive theme for those living in this large city, far away from the beach.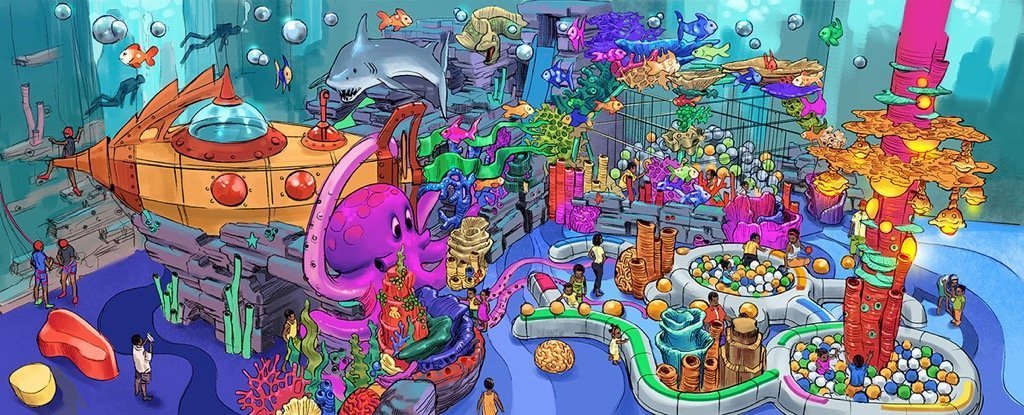 On the ground floor, we will find a variety of activities for 2-12 year olds, surrounded by corals and marine creatures. A submarine and a large octopus welcome visitors. There is a workshop area, a stage for shows and several areas for celebrating birthdays.
On the upper level, we will find activities for older children, in a seashore themed environment. There is even a seaplane gliding over the waves. The setting is made even more realistic with special light and sound effects.

Village Market is one of the most veteran shopping malls in Kenya. It's located in the diplomatic district of Nairobi and it was the first to incorporate a food-court and leisure area (pools, bowling, mini-golf). Now it will be the first in all of Africa to offer an activity area with this kind of children's activities, which will undoubtedly delight both kids and adults.