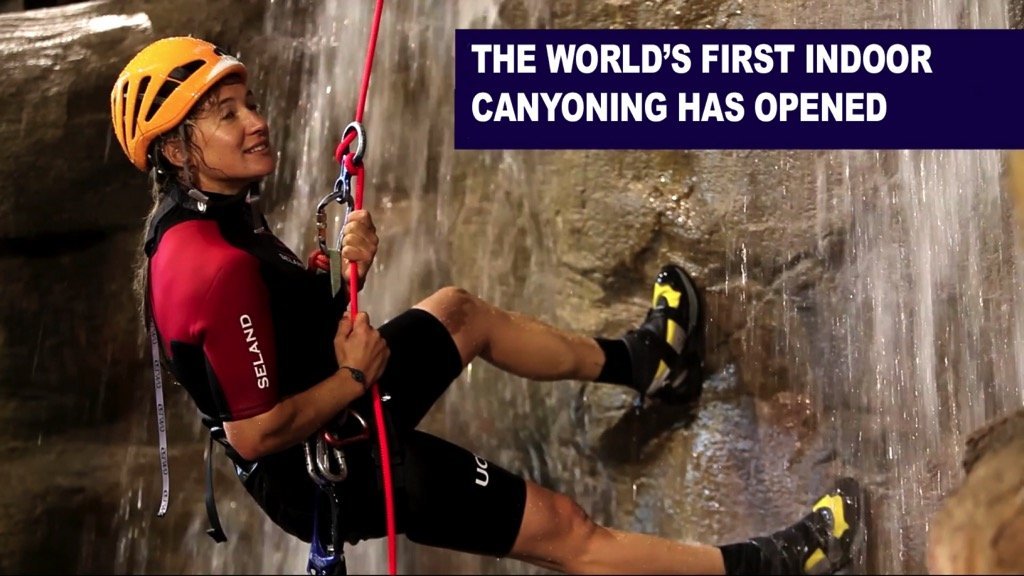 The world's first Indoor Canyoning opened on the 29th October, in the Mountain Sports Complex in the French town of Saint Martin Vesubie. It is a picturesque place and well-known for its numerous Alpine hiking routes.


Promoted by the Conseil Général of the Alpes-Maritimes Region, this project is an commitment by the authorities to deseasonalize tourist activity and create a regular and constant flow of visitors to the area.
The building, architectonically integrated in the Vesubie valley, incorporates traditional leisure elements such as an indoor pool, spa and conference room. However, what characterises this project and makes it unique, is that it includes the first indoor Canyoning circuit in the world.
Designed and built by Amusement Logic, Canyoning has been a technical and constructional challenge to which we rose successfully. This global first is a new type of leisure and sports project and a novel business model for indoor spaces.