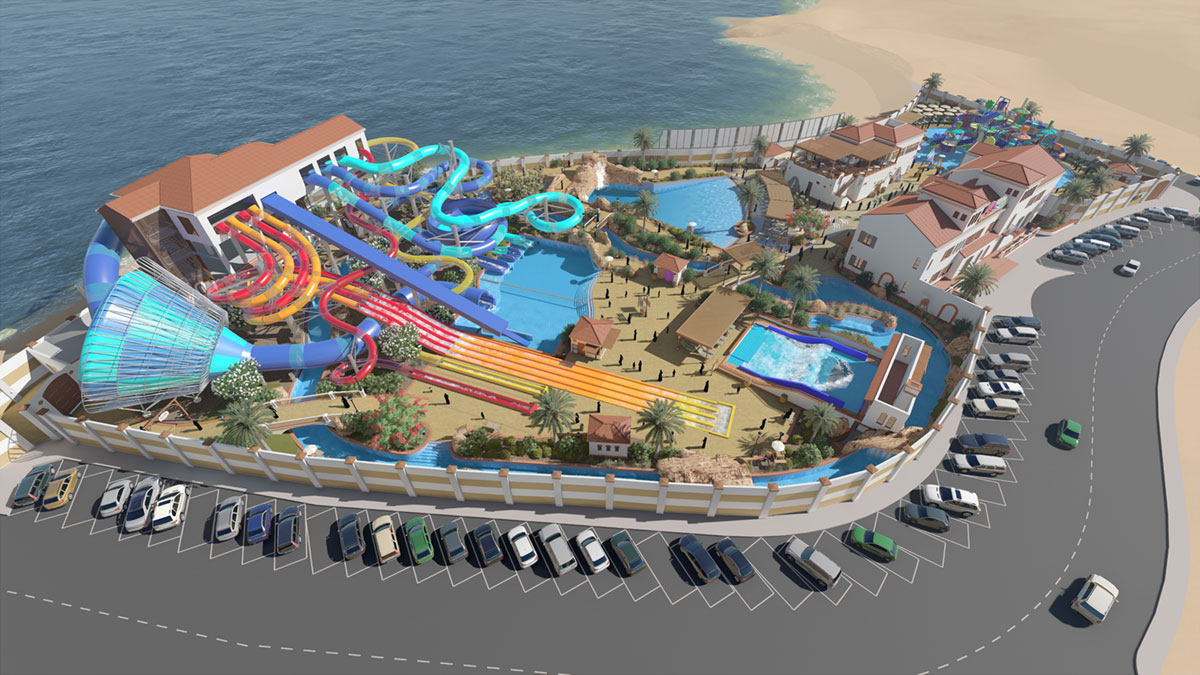 The task of designing a waterpark, a job to which we are accustomed in Amusement Logic, is complex and exciting in equal measures. But what is involved in the process of creating a design, which both satisfies client wishes and exceeds the conditioning factors that we continually face? Our designs always strive for a balance between functional qualities, aesthetics, rational economic cost, social response and economic profitability.
How much do we want it to cost? What space do we have to do it? These are the first two questions that arise when it comes to transforming a client's ideas and expectations into a design. Only after answering them can we approach a waterpark's conceptual design. To do this, we prepare a general financial plan and study the terrain or site to locate and build it. Once these two issues are clarified, we're in a position to create the project's conceptual design. Implementation, construction materials, layouts, circulation, zoning, equipment, active and passive safety, operability, theming, scenery, landscaping… They are all decisive elements that we study in detail and incorporate into a park's conceptual design, having determined "how much" and "where", to definitively resolve that fundamental equilibrium.
Now, let's take the example of the Dana Bay Waterpark in Saudi Arabia, which we're currently building in accordance with the client-approved design. The theme chosen for this park was the Arabic-influenced architecture present in Andalusia, southern Spain. Why? Because it was a unique new theme for the location in which the park was to be set; the Middle East, whilst its Mediterranean essence awakened feelings of holidays and leisure enjoyment. Furthermore, it was an easy-to-maintain type theming, whose thematic structures were functional and not merely decorative buildings, contributing to the reduction of project execution costs.
On the other hand, it was necessary to display a great range of new and classic attractions suitable for all ages, since families represent the park's potential audience. Moreover, they had to be incorporated into a compact space, so we contemplated a layout for maximum optimization. Apart from the restaurants and shaded and rest areas, we included attractions and facilities for an age range of 1 to 99 years: a children's pool for kids between 1 and 4 years and a playground suitable for children between 4 and 12 years, both themed, with slides and interactive elements, tipping bucket, etc. Additionally there's a wave pool, also themed and integrated into the Mediterranean environment; a lazy river short enough to reduce costs, but sufficiently long to entertain guests, which recreates the passage through a picturesque southern village; a surf simulator and 4 lanes of racing slides, in addition to two Hydrotubes, a Tornado, two Body Slides and a Space Bowl, all of which depart from one sole themed tower.