We're developing an architectural project for a sports pavilion capable of housing a wide variety of high-level competition sporting disciplines, whilst fulfilling an emblematic function in its locality.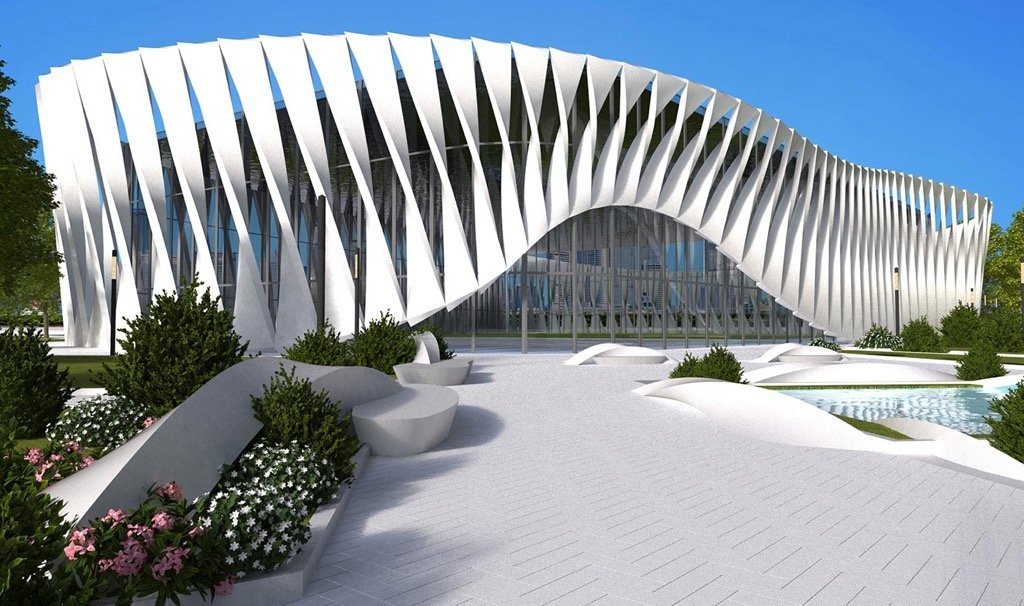 According to our criteria, the building's central area should be simple and geometric, quick to construct, with contained costs. This type of construction, at the service of its function, optimises space and achieves an economic structural solution, saving on large open areas and reducing air-conditioning needs.
This simple and functional building is covered by an expressive skin, which grants the project its originality. From an aesthetic point of view, the building's skin shows the dynamism of the activities performed within it. Through the use of new materials and numerically-controlled manufacturing techniques, we get a façade that is able to act as exterior cladding and interact with the building and its environment. The design of the surround, formed by a series of torsioned planes enclosed by the façade profile, is supported by specific software based on parametric design. This process achieves optimum results from a virtual model of geometry.
From an urban perspective, the building gives the city an emblematic image; the façade responds to its location within the urban plot, with a gentle elevation marking its main entrance.
Besides its unquestionable aesthetic value, this building's skin solves such important questions as solar control, adapting its geometry to each orientation to regulate natural lighting during a large part of its operating hours.